Discussion Starter
·
#1
·
Hello everyone,
Just wanted to say "hello". After 5 long years of waiting (while in school) I FINALLY got my dream dog, Faust (GSD), ~5 months old (hitting the 'Terrible 5's).
I just wanted to say, that after reading several of your forum threads over the last 4-5 days, I am both overwhelmed and pleasantly surprised... this site is a gold mine of knowledge and experience.
A bit about myself, I am currently a second year vet student, and while I am quite adept at medicine, after getting my dog, I realized how much practical information I was lacking (like, how much to feed my dog
).
Not to mention, so far, vet school has been extremely lacking in the fields of behavior and nutrition; which is sad, as I can see that they seem to be some of the biggest issues I (and I assume others) have, esp. with GSD's.
While my time constraints are currently huge, I hope to become a regular (probably Q asker, but they who knows) on these forums. Certainly plan on using the knowledge gained here to supplement my formal education.
Enough about me, here are some pictures of my 'boy'.
Getting Wet
Being cute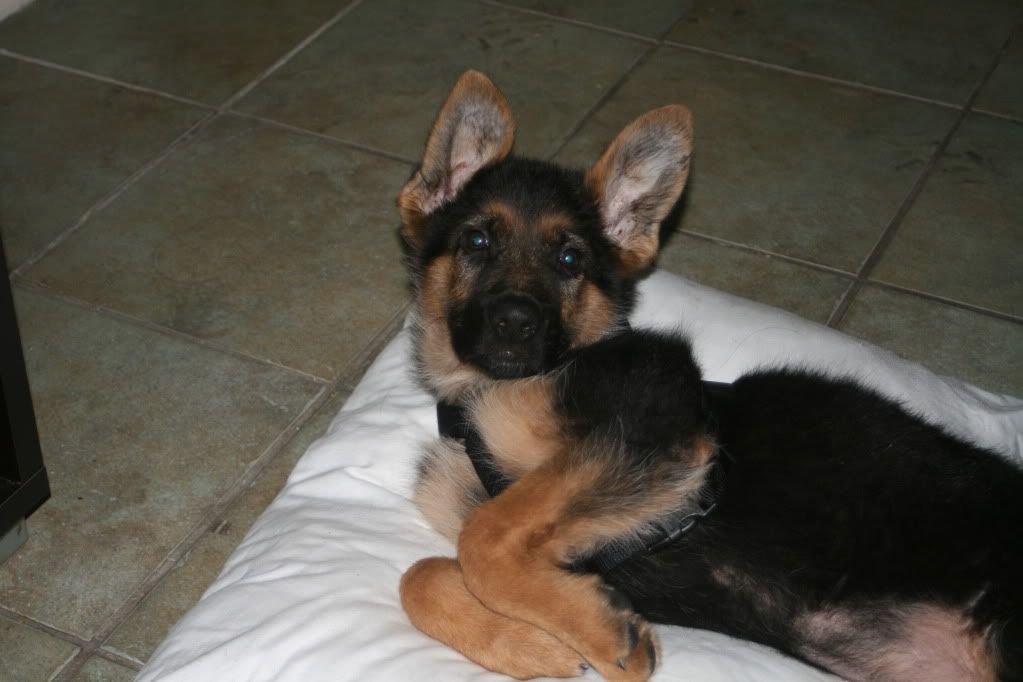 Learning not to be an ass to other dogs