Discussion Starter
•
#1
•
Hey everyone I'm knew on here! Obviously.. I recently picked up my first German Shepherd with my fiance! (It's his 2nd!)
My name is Kerri and my Fiance's name is Justin.
I had already been reading up on here a few weeks before I picked him up.
On to the the puppy!
His name is Sargent Hunt aka Sarge :]
He is now 8 weeks old!!
I got him when he was 6 weeks old from a breeder up in Staunton Virginia, about an hour from where I live. I had made a down payment on him about 4 months before he was even born! I had emailed the breeder every other week for about 4 months until he they were born, then she would send me pictures of all the puppies every other week as they grew. Well unfortunately she sent me an email saying while at the vet one of the pups had a slight heart murmur but that it shouldn't be a huge issue. He was the biggest of the litter and the most playful and love-able. Well he was the one that came to us and the one we took home. He is doing great and will be going to the vet next weekend for is 2nd round of shots and to get an echo-cardiogram to see how his little heart is.
He is already becoming a great dog but still is having the puppy issues of course haha.
Since I'm still learning my way around here and about GSD's, it would be much appreciated for tips on training/issues/heath or where I can find important info on them!!
Now for some pictures:
Sarge at 6 weeks.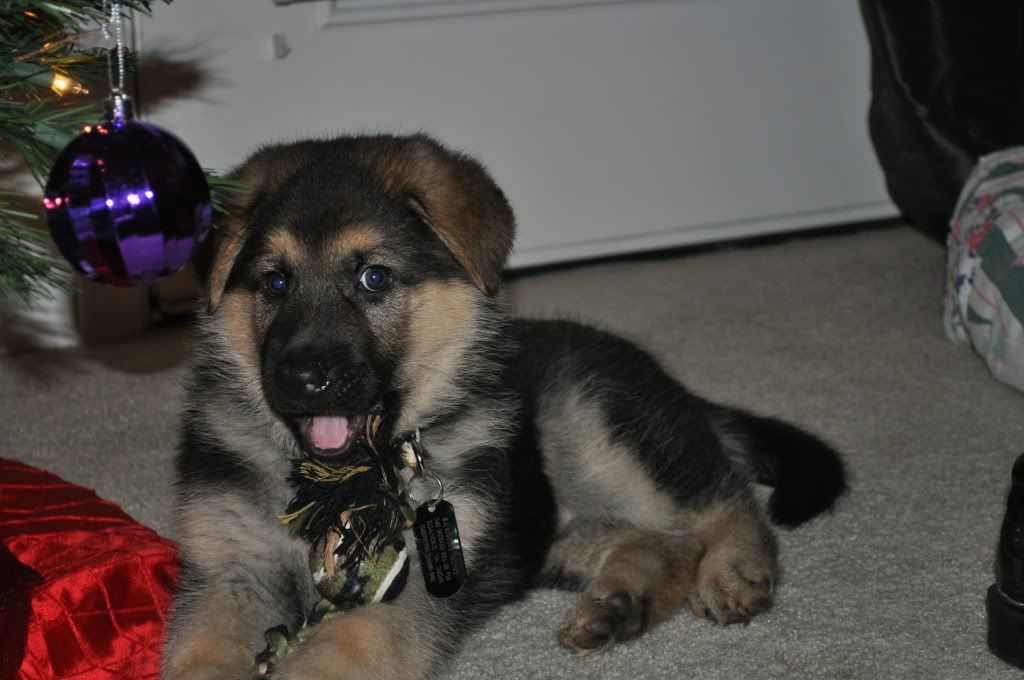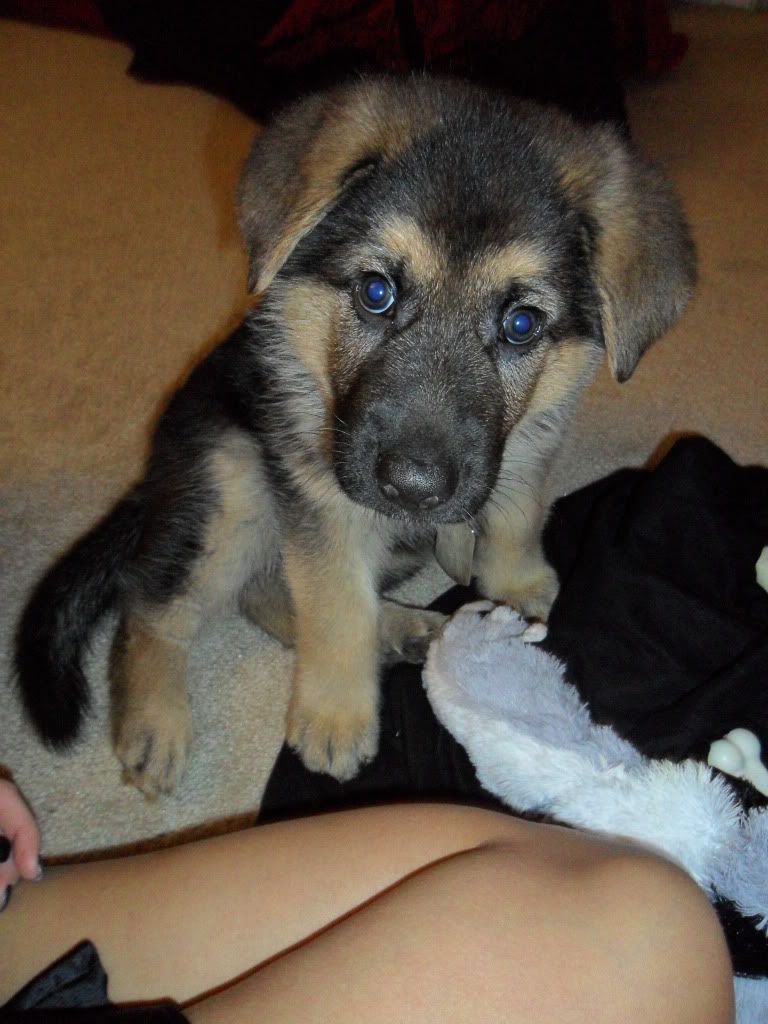 Sarge and I: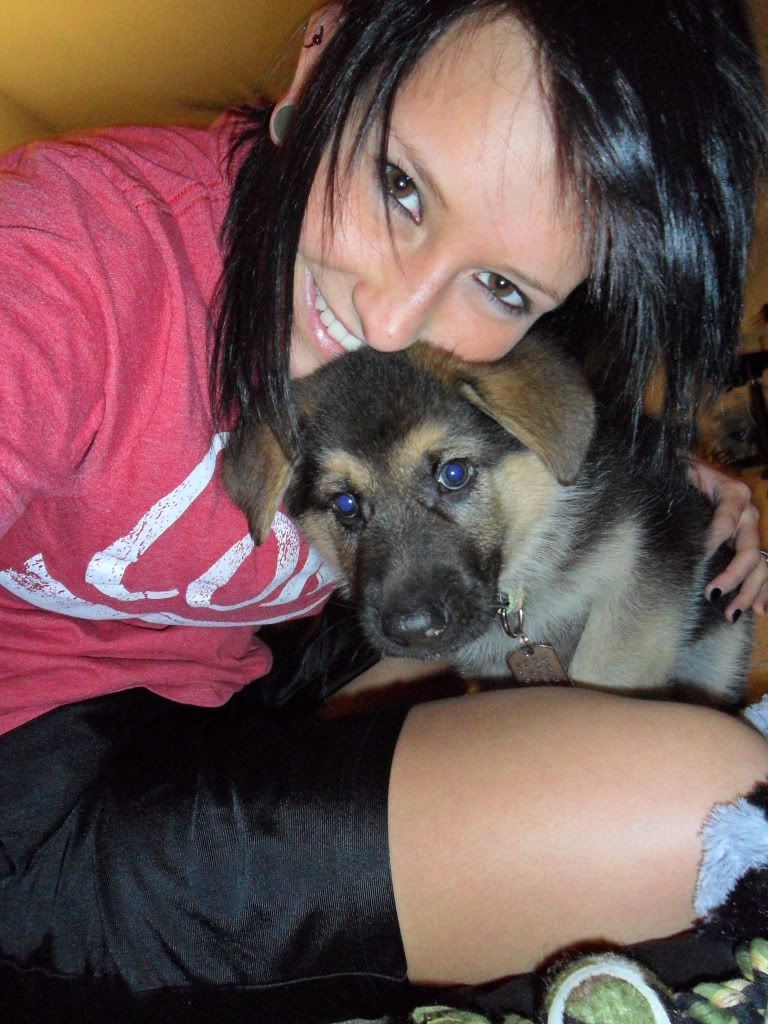 Now at 8 weeks, and his ears are up!! :]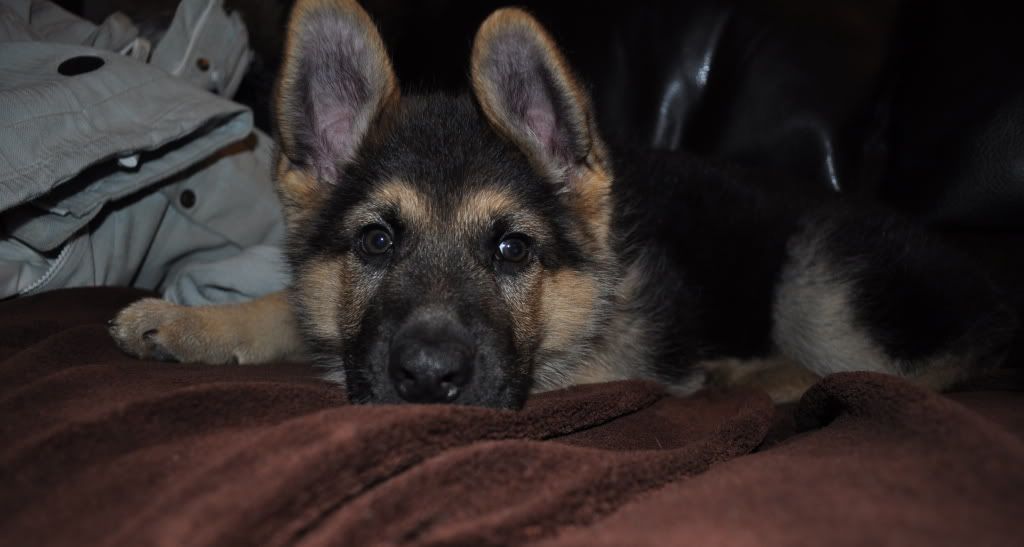 I'll keep this thread updated with info on how he is doing and his growth! :]