Hey everyone,
I just wanted to take the time to introduce myself. My name is Renee and I'm fairly new to this wonderful breed. My heart was stolen by great danes many years ago and I have a 13 month old Harlequin girl named Jazz.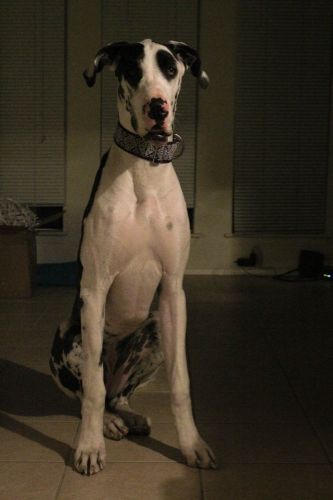 My husband and I were recently married this past December which is when I started researching the breed (I spent about 2 years researching danes before we added). My husband has been in love with the breed for a long time and we were planning to spend a long hunt finding a reputable breeder when we found this sweet girl in rescue... She's 11 months old and both of our girls are in love with each other... Her name was Zeppelin which I have been fighting to keep, but DH's dream dog must go along with his dream name. So she is now Axle (
) ... She's so sweet though. I'll post photos of them together soon.
Looking forward to getting to know you all