Discussion Starter
·
#1
·
Hello everyone!
I have always loved German Shepherds, and I am here in hopes to learn more about them.
My name is Celeste Schmidt, I am a 15 year old from Northern California. I currently own three dogs.
Dakota: 17 month old German Shepherd/Labrador Retreiver mix.
Tazzy: 6 year old Toy Poodle
Buddy: 5 year old Dachshund
My older dogs I did not choose, I prefer bigger breeds mainly because small breeds just don't fit what I want in a dog.
All of the dogs listed above were from backyard breeders, which I strongly regret. But I am not going to make a dog suffer from a poor choice. I will not buy from a backyard breeder again, and I plan on adopting a American Pit bull Terrier or German Shepherd from a shelter.
I am also a member of a pit bull forum who has been great, they have taught me a lot about he breed and the responsibilities of owning dogs in general.
Okay now back to the dogs.
Dakota: Dakota has been my foundation dog, since I have gotten him my look on dogs has completely changed. He helped change me from an irresponsible owner to a responsible, open minded person.
Dakota is currently competing in dock jumping, although he has only done one competition since we started late summer, early fall. But he did win with a jump of 16,1.
In spring we are hoping to take classes for agility and will be working towards obedience, this weekend we will be attending a lure coursing practice, and we recently purchased a custom fitted weight pulling harness and we are started him out in that as well!
He is an awesome dog, he will work for hours and has a lot of drive. He loves his flirt pole, and he does not like to let go. Although he is good about following commands, and is obedient. He has a very stubborn out, but is getting better.
He recently passed level 3 in his training classes, no other dog has passed it!
I am so proud of him he has been awesome!
He does have a trust issue with people, when we first got him he would hide in corners, bark, and growl when strangers come around. But now through training and socialization he will walk up to people and let them pet him. He doesn't get easily overwhelmed at crowds. I have taken him to 4 events and he did awesome each time.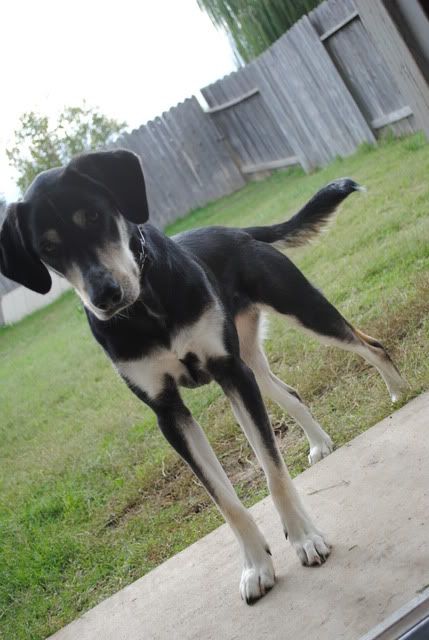 Tazzy: He has a big personality for his little body. He is very confident around people, and has never met a human that he has not loved.
But a few years ago he was attacked by an unleashed, unsupervised dog and is now dog reactive. We have done training classes and he did great, he is a little worker. But due to bad joints I can't do to much heavy exercise with him. So we will just stick to training.:thumbup: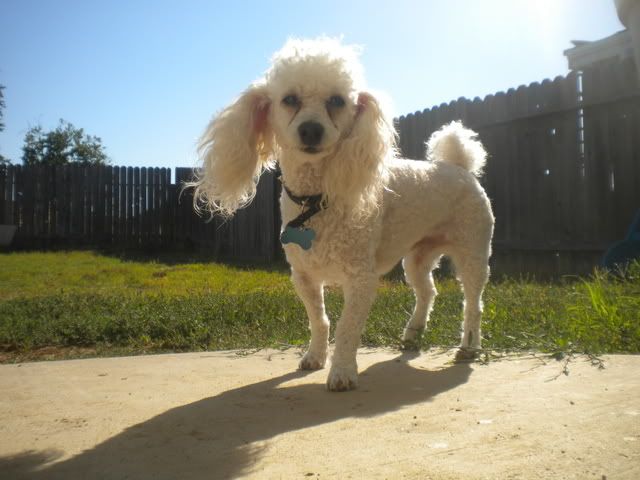 Buddy: He is a very sweet dog once you get to know him, but he is too protective. He doesn't have much prey drive so we go on walks for exercise, and do very short flirt pole sessions. He does well in training, as long as you have good food.
He will do anything for good food.
So that is me and my dogs, if you are wondering what I do. My life sort of revolves around my dogs, I have been learning from different trainers and behaviorists and plan to become a certified dog trainer in the future.
Sorry about the length!