We have 5 cats, all indoors, Jasper has been raised with them since 7 weeks of age. He see's them as part of the pack (because I trained him to respect, and not chase them
. When we got him, I placed a light lead on him and taught him "leave it".
There is no options for Jasper when it comes to how he interacts with them, so he knows his place. Under no circumstances, is Jasper allowed to chase cats (it's hard enough to keep prey drive intact.
LOL, now what I am leading up to is that when I am outside, (backyard) he wants to rip the next door neighboor cat to shreads (he is contained within the fence). This cat is not part of his pack.
I stop the behavior prior to (or if I don't catch it in time, I stop it ASAP (He usually carries a soccer ball in his mouth in the back yard, and he will shake it violently while looking at the cat, I won't let him do that either). He can only have this type of behavior on his bite sleeve (just the way I work things).
When we are on walks, if he sees a cat (his prey drive will kick in, however I stop before it escalates)-Jasper could always use some more focus, however I am satisfied as to how he is.
When I walk Jasper at the park, or my neighborhood, I know we will run into different circumstances (rabbits, dogs, cats, , etc).
I walk him right at my side, I am the leader, I have control. If we are on a path or hike, then I will let him have the lead (I have a police lead, connected to another one).
I believe in focus, and walking dog next to you when out in public.
You won't be able to take out prey drive, but you can put a stop to it, prior to entering it.
Here is a list, you can find what fits your case, and learn abit about it
http://www.petplace.com/search.aspx?c=0&q=prey+drive&x=73&y=8
Always remain calm in all situations, no matter how bad it gets, you will only heighten the situation, your dog looks to you for leadership, so don't lose it
I also assume you would never kick your dog
Since your dog is young, this may help with some important changes you will notice within your pup.
http://www.diamondsintheruff.com/DevelopmentalStages.html
Jasper with one of my cats, they can work it out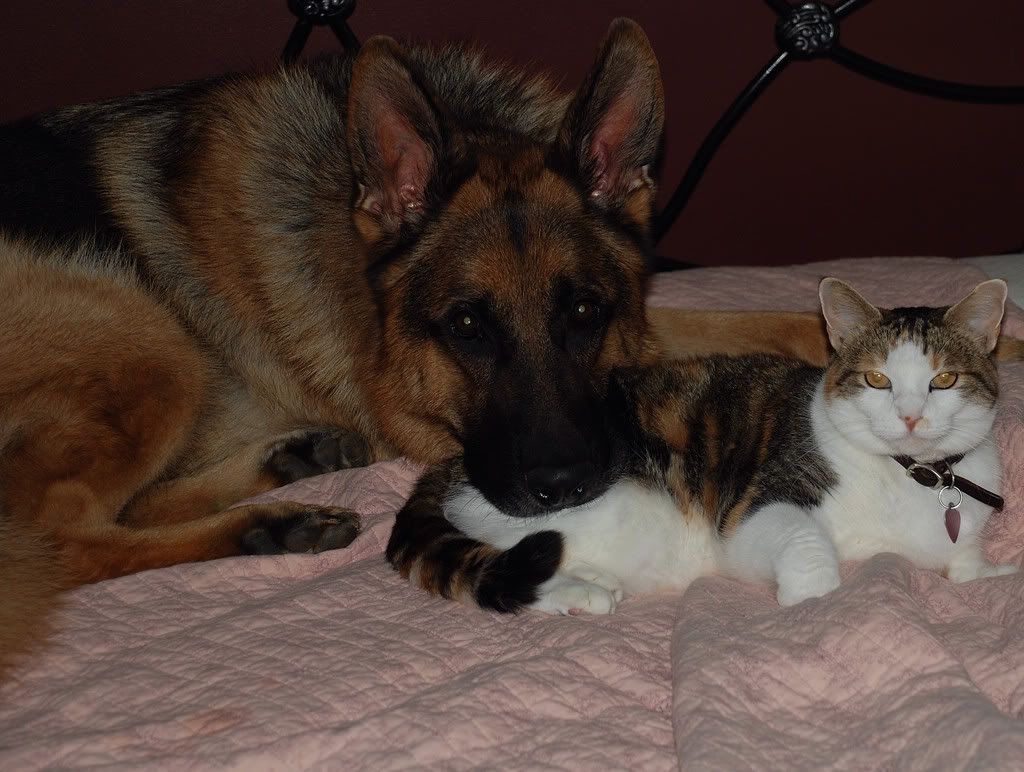 Good luck