Discussion Starter
•
#1
•
I had my pup Polar Bear neutered at 7 1/2 months (about a month ago), and asked the vet to take a quick x-ray of his hips while he was under. Per the vet, they aren't the worst hips she's ever seen on a puppy, but they're still pretty bad. :rolleyes2: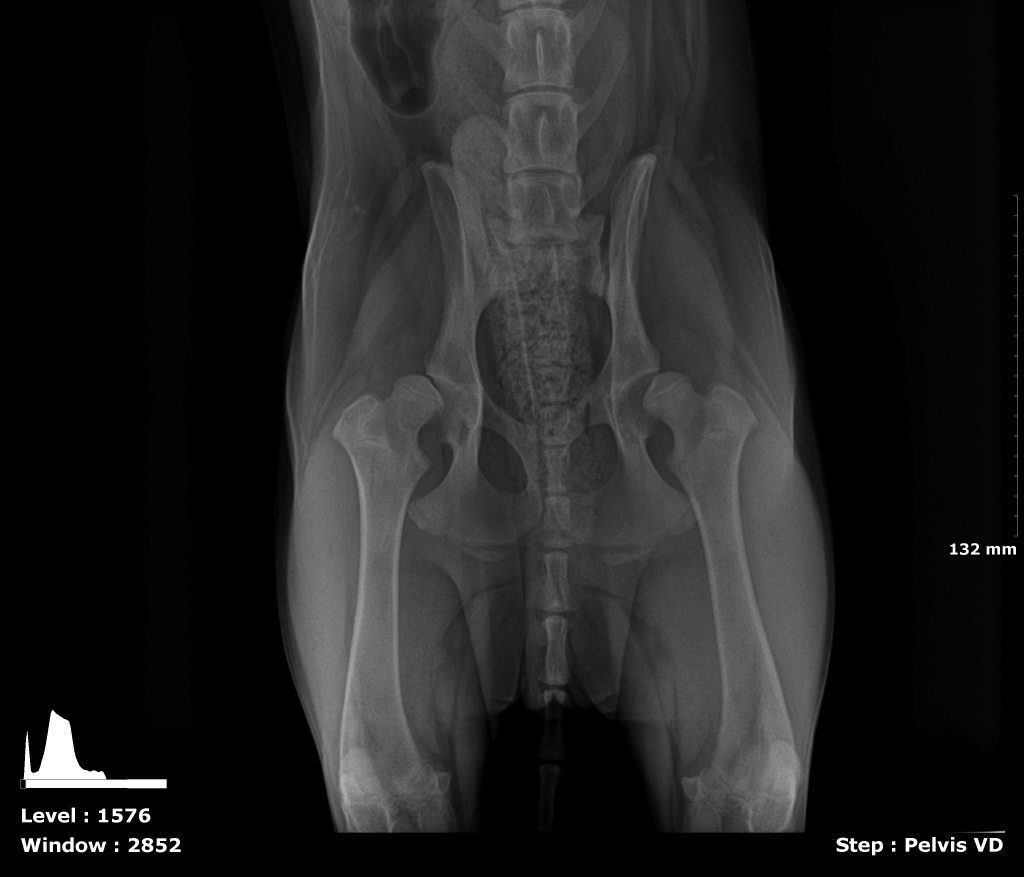 He's on glucosamine + MSM + chondroitin, fish oil, Adequan, and I'm making sure he's kept very lean. I'm aware that surgery may not be avoidable in the future.
He never has shown signs of being in pain, and he's able to run around for hours every day with my lab in the backyard. He does seem very slow to me for a dog his age, and it suddenly makes sense why he's never even attempted to jump up on the furniture. I still have to pick him up to put him into the back of my car; he's never even tried to jump in himself.
Polar also has megaesophagus (I sure picked a winner, huh?), and I worry about the long term consequences of his weight being placed on his rear legs every time he eats or drinks because of his food and water needing to be elevated. He already will always opt to sneak into my other dog's crate and drink her water as opposed to standing up and getting his, and I worry that it's not comfortable for him to have his weight resting on his hips like that. I know that it's a necessity, but should I be worried about how this will affect his long term health?
Just some background info.... Polar Bear was fished out of a dumpster when he was 5 weeks old. He is not from any sort of good or responsible breeder. I thought it would be interesting to show rads from a dog with such an unknown background.