So my female GSD which I adopted 6 months ago at a year and is now 1 and half years old (she has gotten bigger, longer but hasn't filled out yet) has been told that she looks like a wolf or part-wolf. I never got why as to me she looks totally like a GSD. This past week a famous sea wolf was killed by a hunter in the State of Washington and her picture has been in articles. I was like Wow! my dog does look like a wolf. Especially with amber-coloured eyes.
A crazy thing is if a fire-engine drives by she will look at the sky and howl really loudly as well. Not to mention when I made my intial post to this forum I very much wanted a GSD that looked like a GSD! I've since gotten used to her unique look.
This is an old picture of my GSD, her ears didn't stay up so I took out the inserts. They are basically half-up usually though and stand when she wakes up sometimes.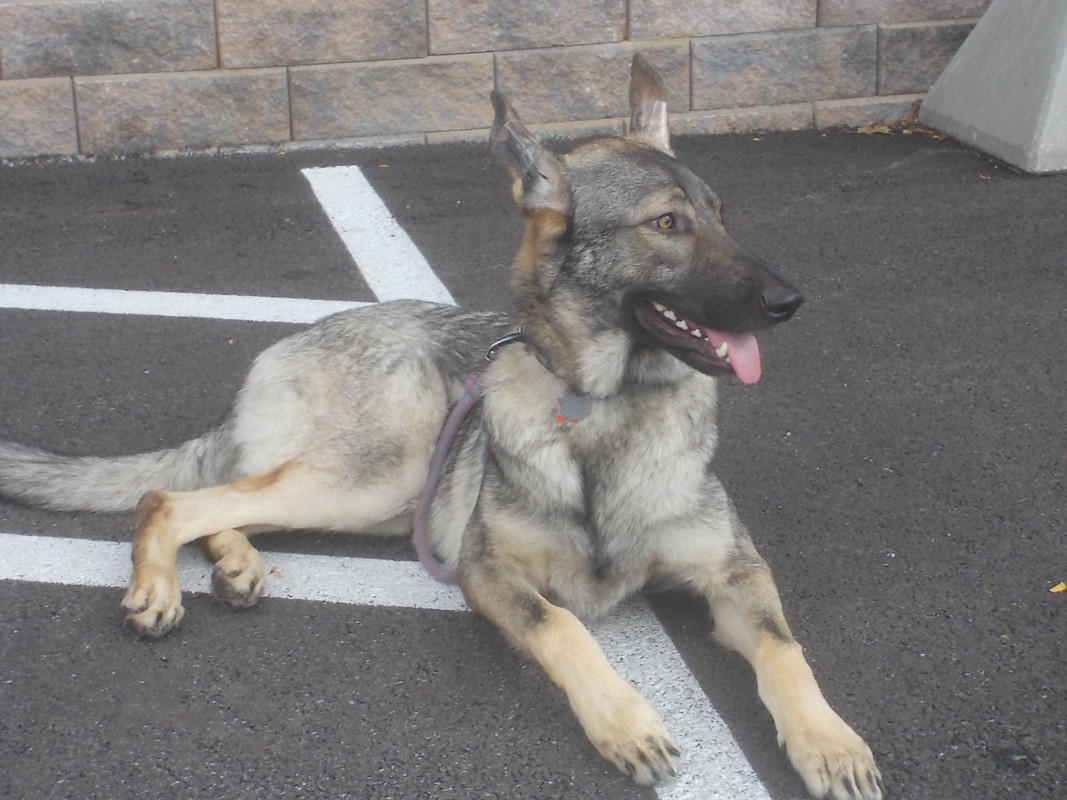 This is the sea wolf that was killed...