Discussion Starter
·
#1
·
Our humane society was having a dog fair at the local park on Saturday, so we took Gunnar, Daisy the Dane, and our newly adopted alleged JRT Buzz up to socialize and participate in some of the contests. Our daughter came up later with Bruzer the pug, as it was very hot and he isn't good in the heat.
We had entered Gunnar in the obedience contest and Buzz in the "not so cutest" contest. At the last minute I put Daisy in the best trick contest.
Gunnar won 1st place in obedience, out of about 6-7 dogs, a couple who were TD certified. It was pretty simple, heel out, turn, come back, sit, down, stay, walk away from the dog for 30 seconds, recall. Gunnar's heel was a bit sloppy going out- he thought we were going back to the shade where Mom and the other dogs were, but going back towards the judges he was right on. Nice fast sit and down, perfect stay, and a nice recall to a front sit. I said "good job, high 5" and he gave me a high 5 which got a good reaction from the judges.
Daisy got 3rd place in best trick. It's not much of a trick but it's cute. She dances with me. She'll sit in front, and I'll say "dance" and she'll hop up and put her paws on my shoulders and well slow dance. It's even better when she gives kisses and puts her head on your shoulder. The crowd was loving her and I think she got 3rd place only because of the cute factor, not that it was a great trick. Just the visual of a dog who is taller on her hind legs than her dance partner, (and I'm 6'1!), has a bit of fun factor to it.
Then we come to poor Buzz. Buzz is a unique dog. My BIL passed away in early May, and Buzz was his pal. He's about 6 years old and was poorly socialized and not very well trained aside from housebreaking. We took him in and have been working on getting him fixed up. He absolutely HATES Gunnar which isn't good. He's such a handsome little guy that he took 1st place in the "not so cutest" contest, beating out a fat bulldog and a chinese crested.
A couple pics:
The crew and their ribbons
Buzz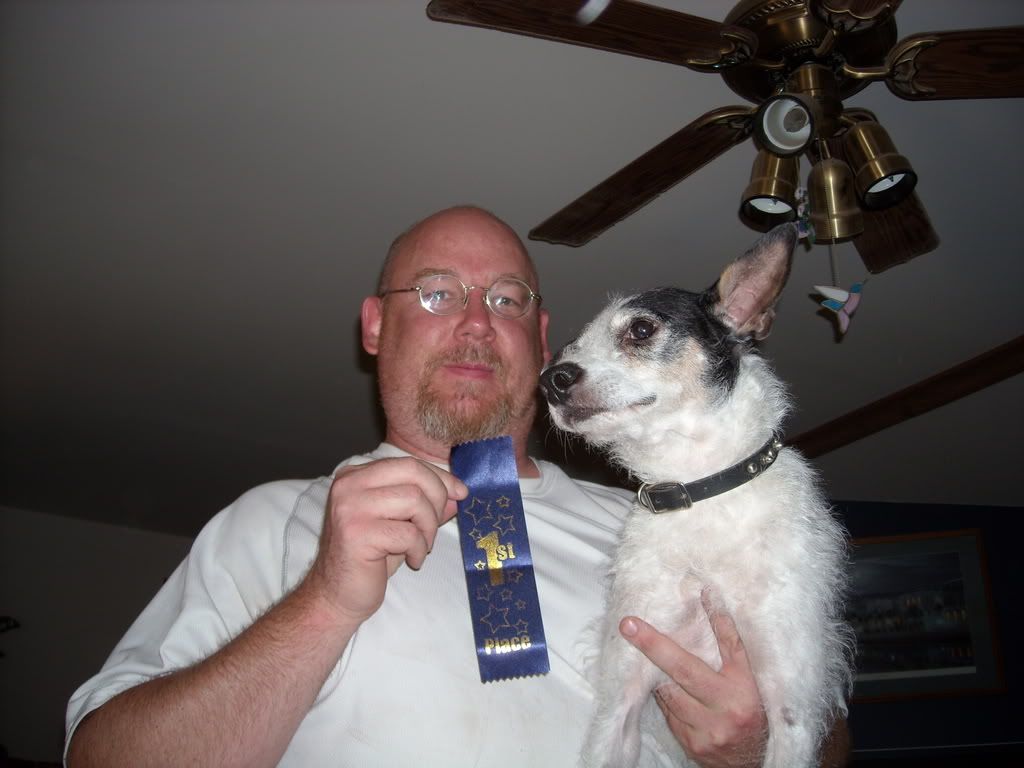 Gunnar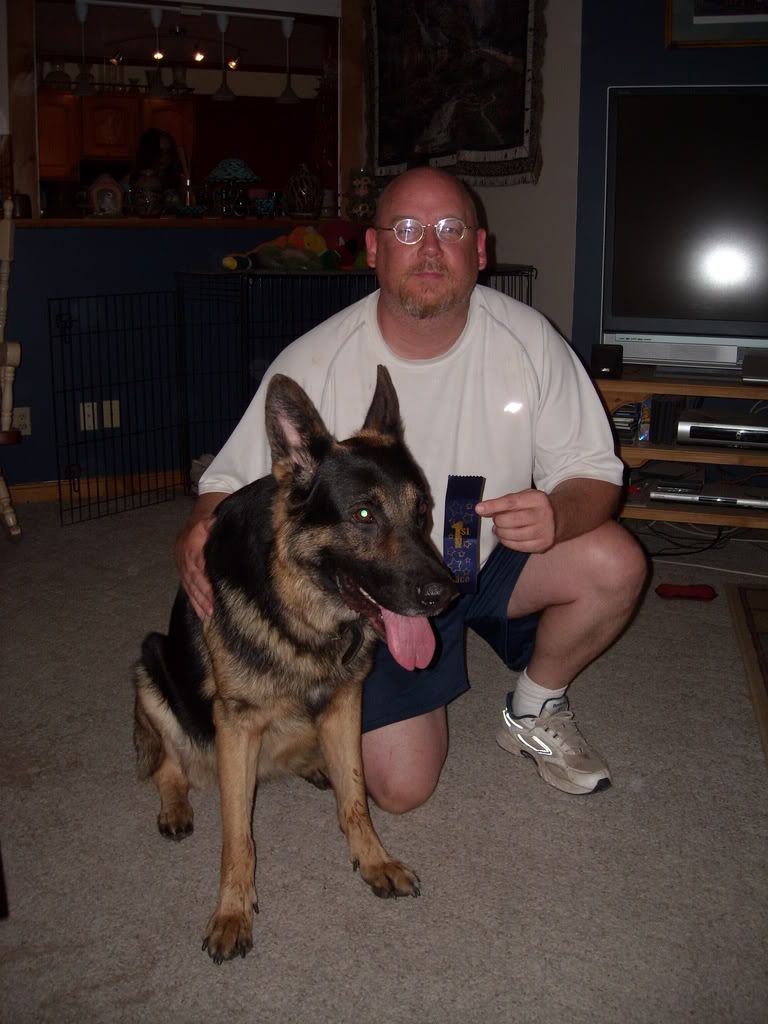 Daisy Mae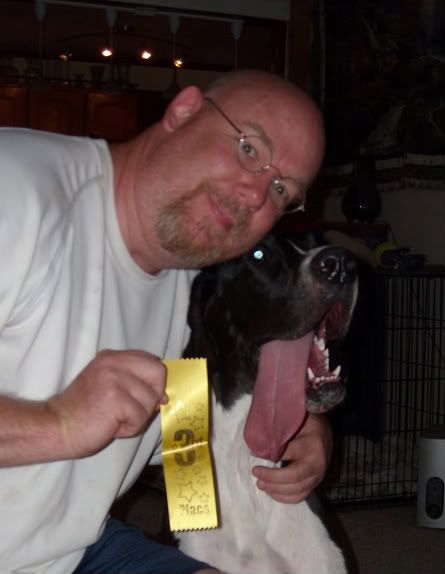 Hanging out in the shade, where it was only 90 degrees!