Discussion Starter
·
#1
·
Howdy...been a while since I've been able to get on here. Last I'd posted, we'd found out that Guinness had what seemed to be a serious heart arrhythmia. The vet had suggested waiting a bit to see if it evens out, then tests including EKG if it doesn't. Guinness just went back for his 6 month checkup and to both the vet's and my own surprise, the arrhythmia was completely gone! Whew, what a relief! I'd been told by a friend that had GSD's growing up that he could grow out of it, but I'd never heard of it. We go back again next week for shot updates and to confirm what he heard last week, but we're cautiously optimistic. At 6mths, he's weighing in at 58.5 pounds which seems pretty good.
Guinness has turned out to be just a great pup. He's really grown on all of us, even to the point that I ended up agreeing with my wife to let him in our bed when he wants since he isn't sleeping in a crate overnight any more. That mighta been a mistake, simply cuz he's such a bed hog already! :help: Anyhow, here's some updated pics that I took while playing in yesterday's snow...he LOVES chasing snowballs!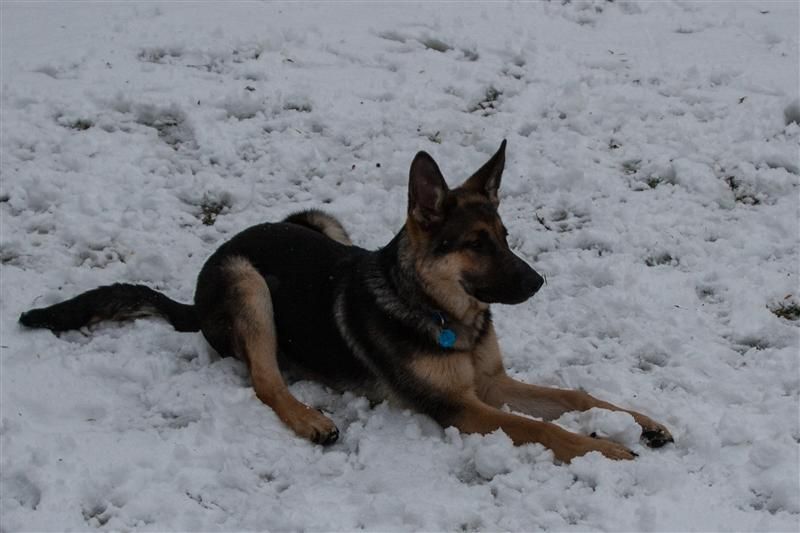 Playing catch with my son...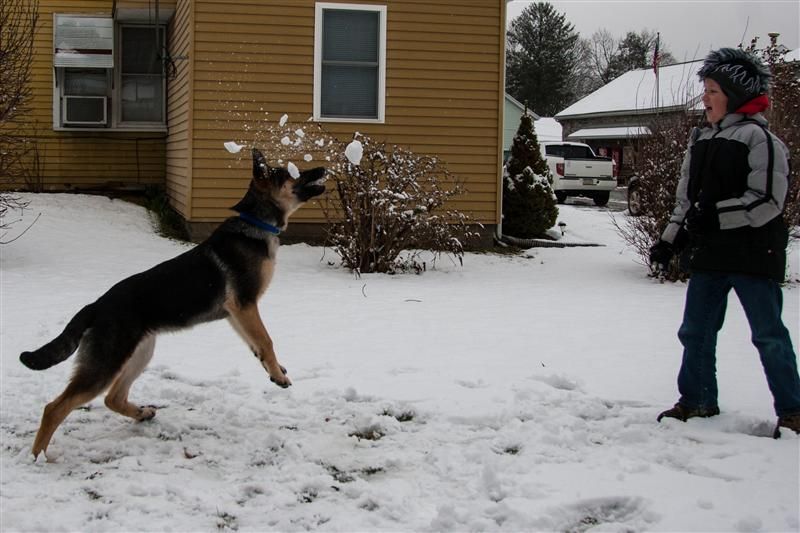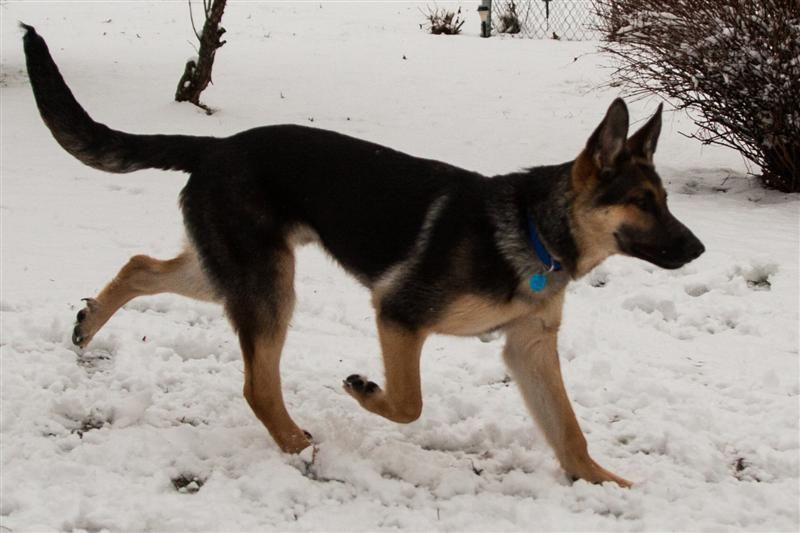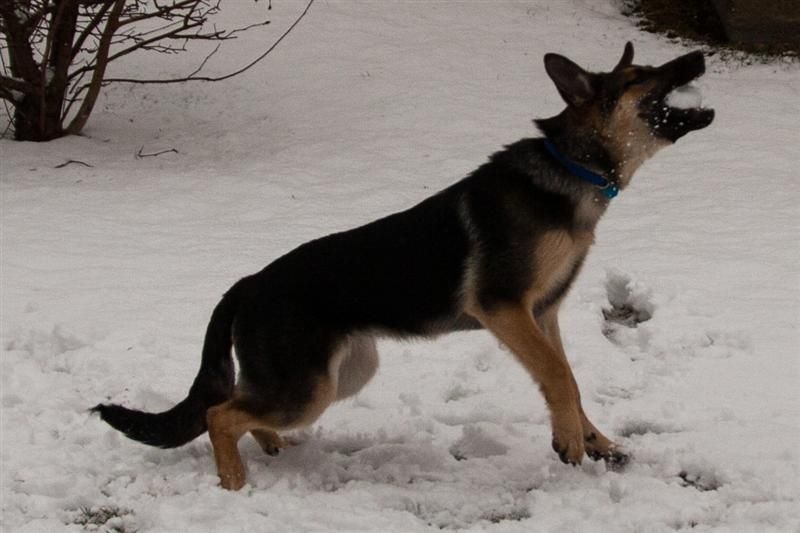 We've still got plenty of work to do, but I'm very pleased with how far he's come in such a short time!