Discussion Starter
•
#1
•
Hi all,
So I have a now 4 month old German Showline GSD puppy.
He has the usual (Showline) GSD trot. You know what I am talking about, this high and wide movement with the front extremities when trotting.
Well, also, in the past 3 weeks he went through an enormous growth spurt and gained quite some height and weight. Not extreme, he was a little puny and then in the past 3 weeks he gained about 4-5 pounds and is now about 33-34 pounds. (His parents weren't the heaviest either).
Well today we saw a vet in our clinic that hasn't seen him in a while. The other vet saw him in the past 2 check ups and she never saw anything wrong with him. She was out today and I saw another vet for his final round with his puppy shots. Well, I feel like I should have waited for the other vet to be in, because now she got me all worried...
Since his last growth spurt he changed a lot. His head went from too big to smaller an, the ears are ALL OVER, his body seems to be awkward to him and you can see he is trying to figure out his body. He also started to somewhat pretend-lift his leg. And he is obviously not in pain. (He screamed bloody murder when having his temperature taken or he is doing the dying tortured dog when he is getting his nails clipped)
Well, so today the vet thought that there is something wrong with him
Now I know, they don't have that much experience with those dogs and other vets and techs that saw him didn't see anything wrong with him.
But this vet was sure he has neurological issues because he is lifting his front legs when running and having this really accentuated trot and because he has this awkward gallop these days and because he is somewhat cow hocked.
I know he is a little cow hocked, this came with the past growth spurt, but to be honest, besides knowing deep inside, that he is fine, I am pretty insecure now and I must admit outright SCARED that my beanie is having some weird Disease!!!
Did anybody of you experience something like this before????
Should I freak out that my dog is having some doom death disease or is that vet just seeing ghosts?
(I will see that I get a video in the next days to post here)
I attached some pics of him. (Please no Showline-Bashing, he is NOT in pain and to everybody else he doesn't seem to have issues, but to that one vet)
Thank you very much!
Y
16 weeks standing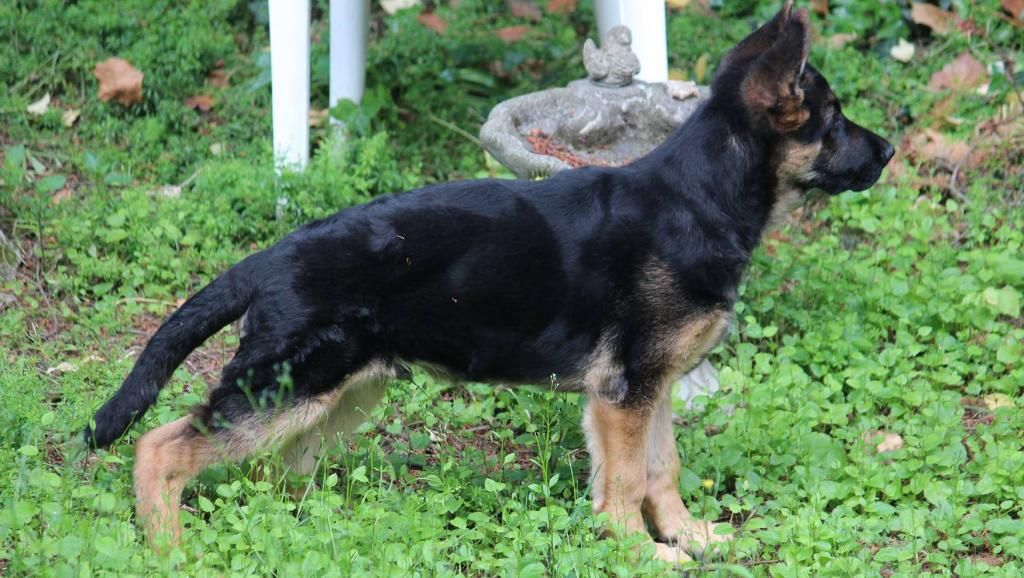 16 weeks running/gallop with ball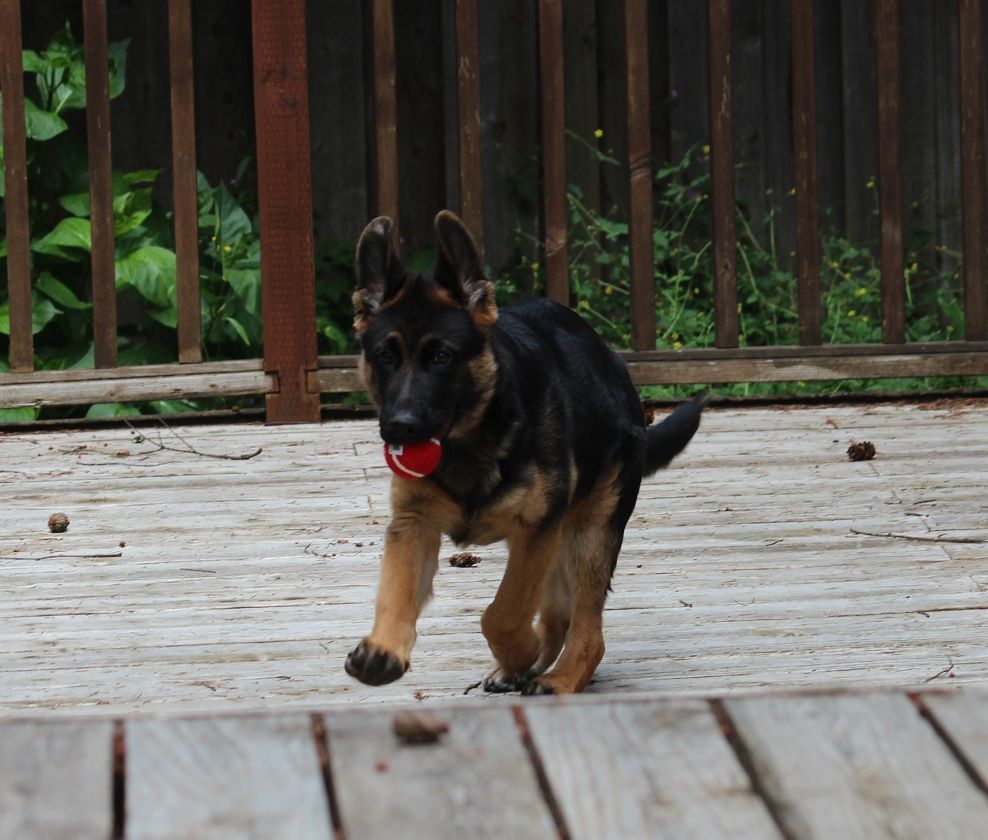 (I hope you can see the Goose-stepping in this one a little bit)