Discussion Starter
·
#1
·
It's day six of our first week with Eva (pronounced Ay-vah) - a six week (almost 7!) German Shepherd (mom - PB) Chow (dad - PB) mix.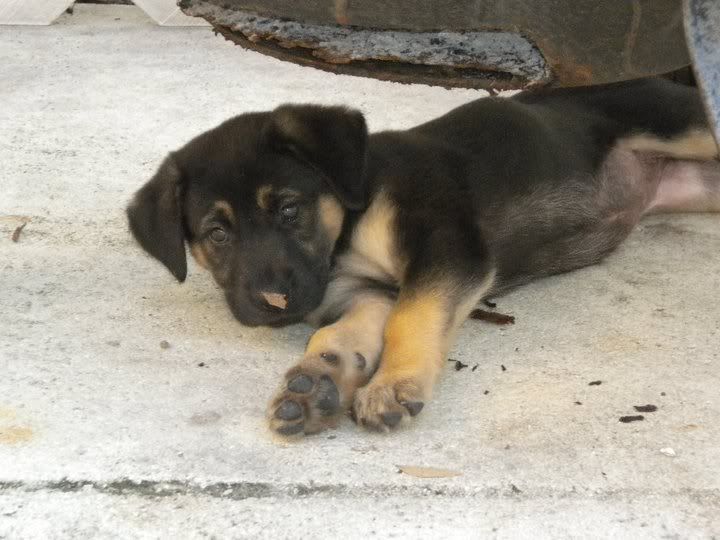 What I don't know about raising a puppy, and a German/Chow to boot, could fill a book! Our previous dog was a Keeshond (PB) and we got him when he was 5 months old from a show person, rather than a "breeder" and he was just a love. We did training classes, but he was not a dominant dog, and he certainly - after the puppy stage - did not have the energy levels of a GSD.
Now for the good:
* I work from home and can devote any time needed to potty training, socialization, etc.
* We are big fans of crates as a dog's den.
* We are starting a puppy class when Eva is 10 weeks.
* We got Eva with the express purpose of having a dog who could go with us anywhere and be a major focus and part of our lives.
* We do have the very basics, i.e., we go through doors first, dog walks a little behind/side of us, she has to "work" for her food (with a sit command, even if she doesn't quite have that yet). She has pretty much learned "wait" and "okay".
* I feel most comfortable using the "reward the positive, ignore the negative" training route, using my voice, but never a "hand" to correct.
* The bonding is going amazingly well. We adored her from the first hour and she was "ours" by day two.
The bad:
* In reading these forums, I realize I actually know squat about GSD (the chow part is another matter, but I'll take all the info I can get!).
* I've also realized I know very little about what to do and not do with puppies this age.
* Probably 2,999,991 other things I don't even know I don't know yet!
I'm thrilled to have found this forum and hope that even with a GSD mix, I can ask questions and get the help it seems everyone here can provide!
Nice to meet y'all!
Sun
P.S. I think she's really gonna take after her momma, the PB GSD!