Discussion Starter
·
#1
·
So today we unexpectedly got an APBT pup... we were not planning on getting any new dogs anytime soon but a co-worker of mine told me the puppy's story and I felt so bad I couldn't say no.
Basically her dog had pups, she sold them all and this one was brought back because the new owners couldn't handle her. My co-worker said she thinks they were being much too harsh with her because she is now very shy and skittish.
So I brought her home and after an hour or so she started to come out of her shell and warm up to us, and she is SO sweet and mellow. She is the opposite of Eko, if you even look at her like you're upset she just cowers. So we are learning how to train in a totally different way, much more gentle, and quietly.
This is the picture I was sent when I asked to see her, this was another reason I took her I thought this picture was awful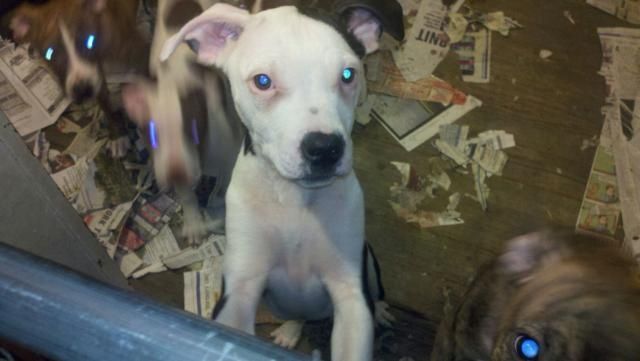 The rest are pictures I took today at home, I think these are much better.
Her name was Nikki but I wanted a fresh start for her so we named her Xena. :wub: