Discussion Starter
·
#1
·
I am starting this post for LaurieB.
Gabby was her foster for two years. She was a dog who had never known love, comfort, or a life without fear. Laurie and her family showed her that you can have fun, be treated well, and not asked for anything in return. Gabby gave slow, steady baby step progress.
For anyone who has not lived with a truly fearful dog-one who may never be totally "normal" to other people-there is a beauty in their soul that is their imperfection, in human terms, but is their gift to us as well.
Thank you Gabby and thank you Laurie and family for giving this girl two years of unconditional positive acceptance.
Laurie's daughter took this the morning that Gabby left. She is with her puppy, Maggie Mae. It is a beautiful picture: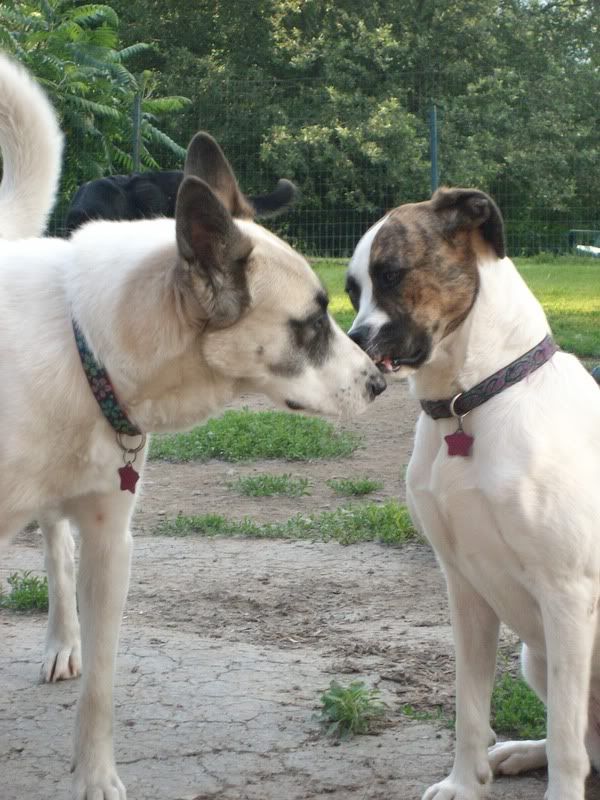 Prayer of Saint Francis of Assisi
Lord, make me an instrument of your peace.
Where there is hatred, let me sow love;
where there is injury,pardon;
where there is doubt, faith;
where there is despair, hope;
where there is darkness, light;
and where there is sadness, joy.

O Divine Master, grant that I may not so much seek
to be consoled as to console;
to be understood as to understand;
to be loved as to love.
For it is in giving that we receive;
it is in pardoning that we are pardoned;
and it is in dying that we are born to eternal life. Amen