The day Mama and Papa brang me home!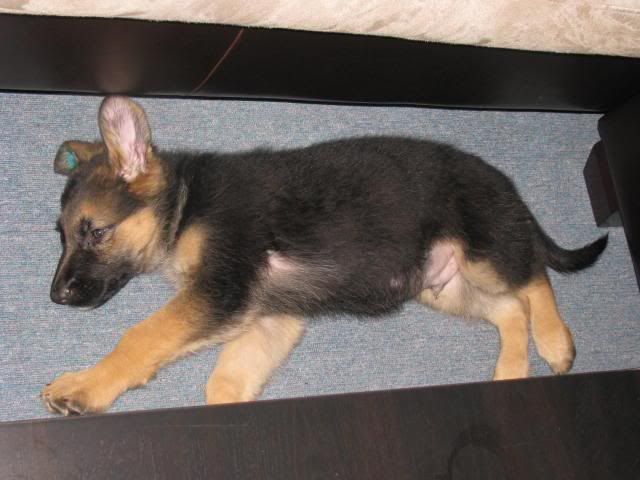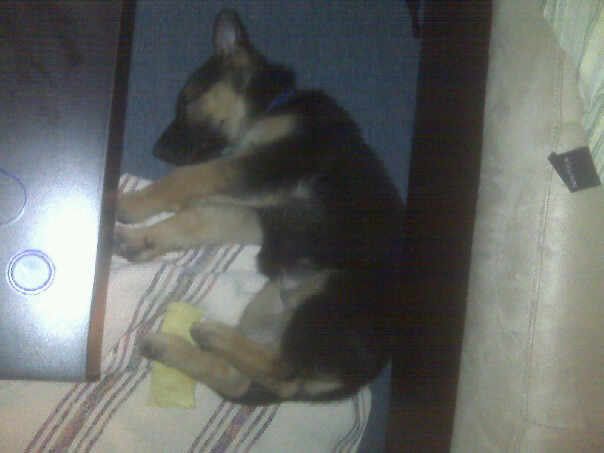 A few days later, I met who will become my little Princess, Dixie, my Grand Ma's dog.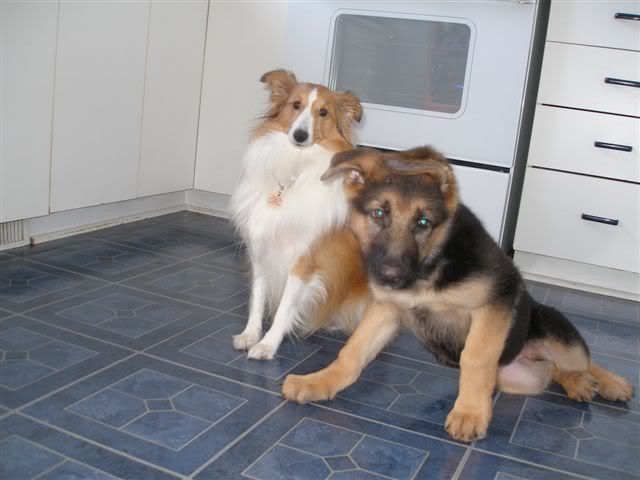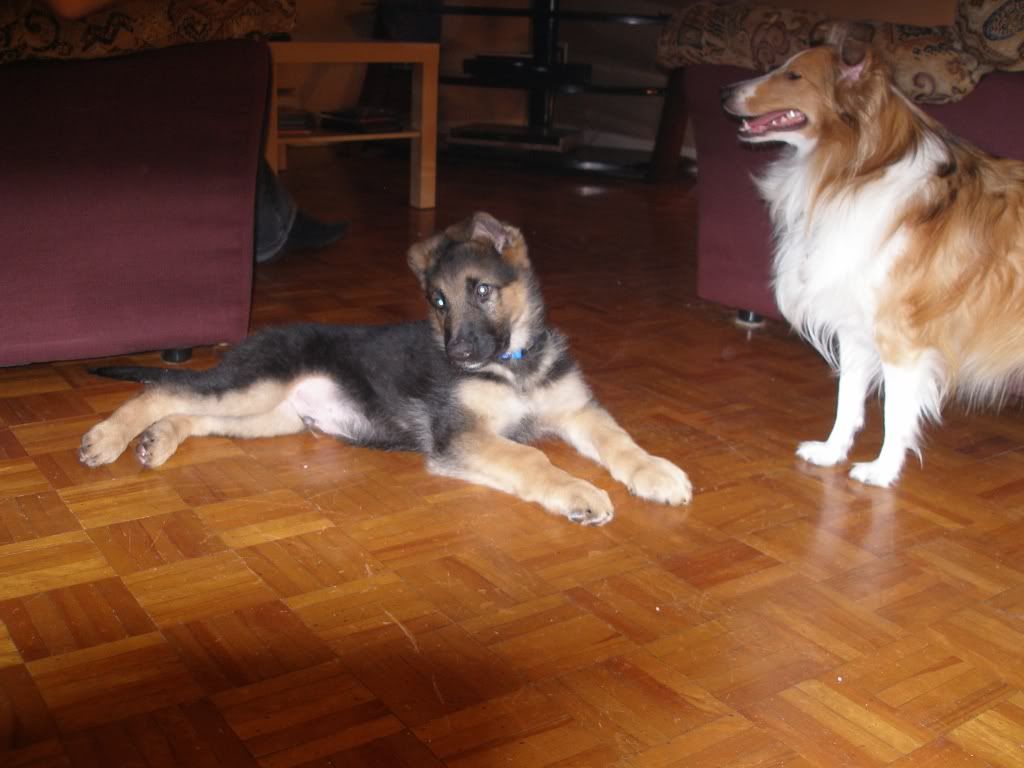 Then , I start growing fast! I wanna be a big boy!!! And impress Mom and Dad!
Mama can't resist to that face!!!
Sometime, my ears are up, but the day after, they can't stand up!!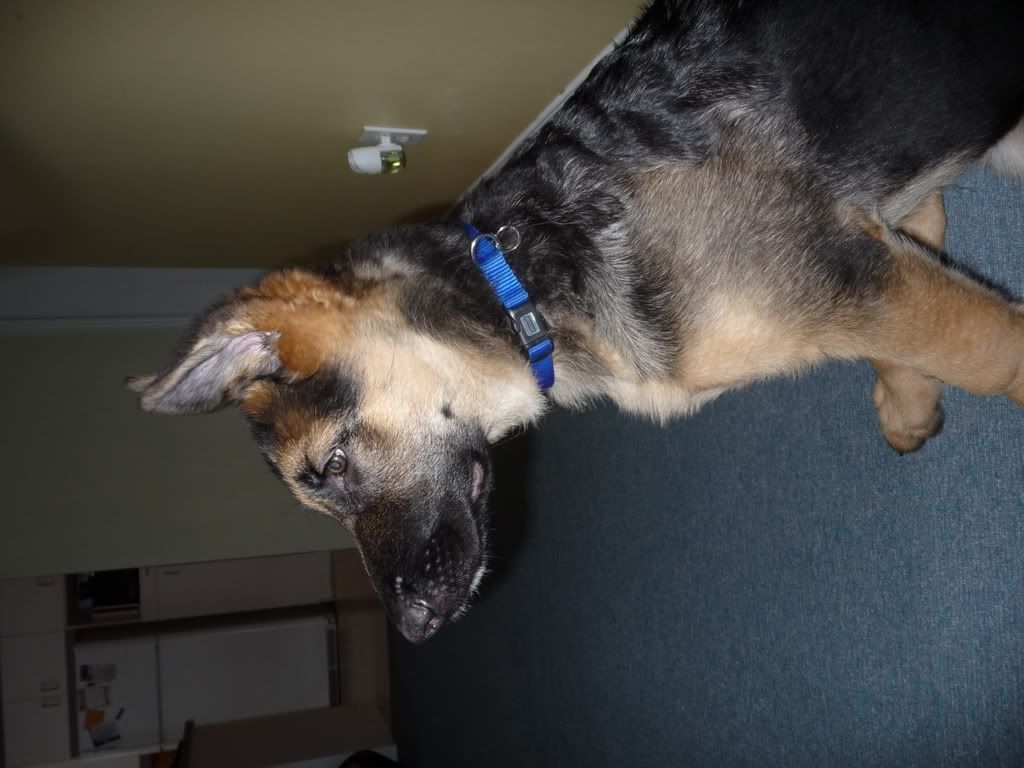 Every weeks, I was going to the dog park to play with friends....until I got seriously attacked by one of them.....but whatever, I had a blast!!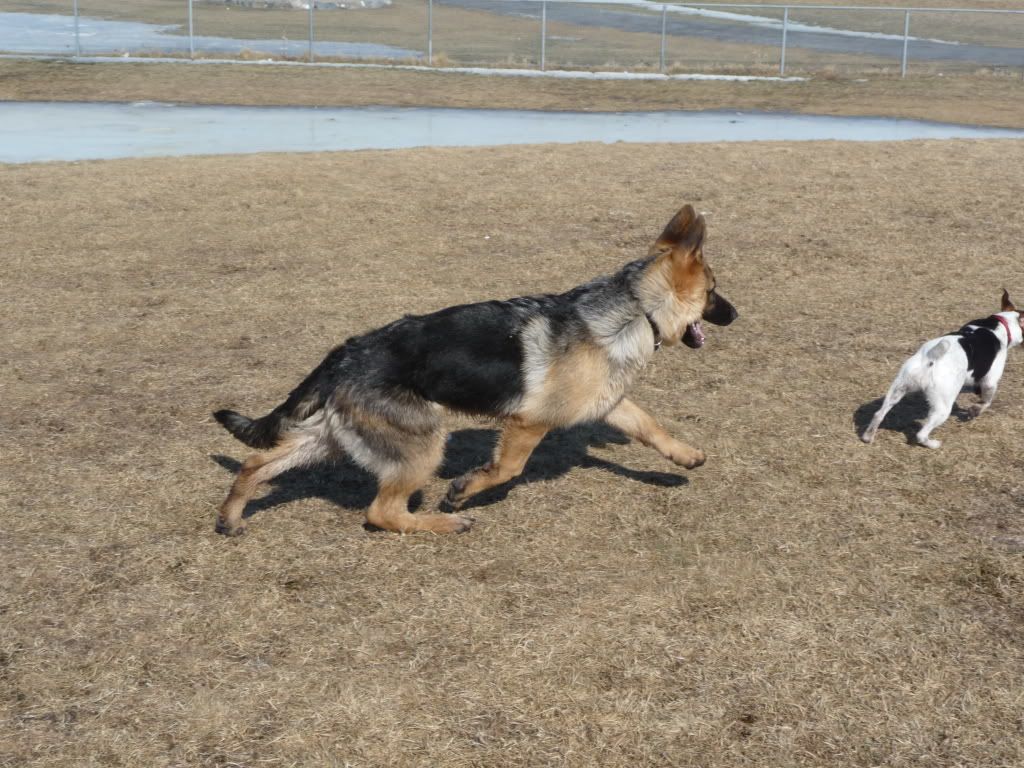 Those where my little sisters: Miss, Nana and Lyly. Unfortunately, due to allergy, when had gave them to somebody else who could take care of her.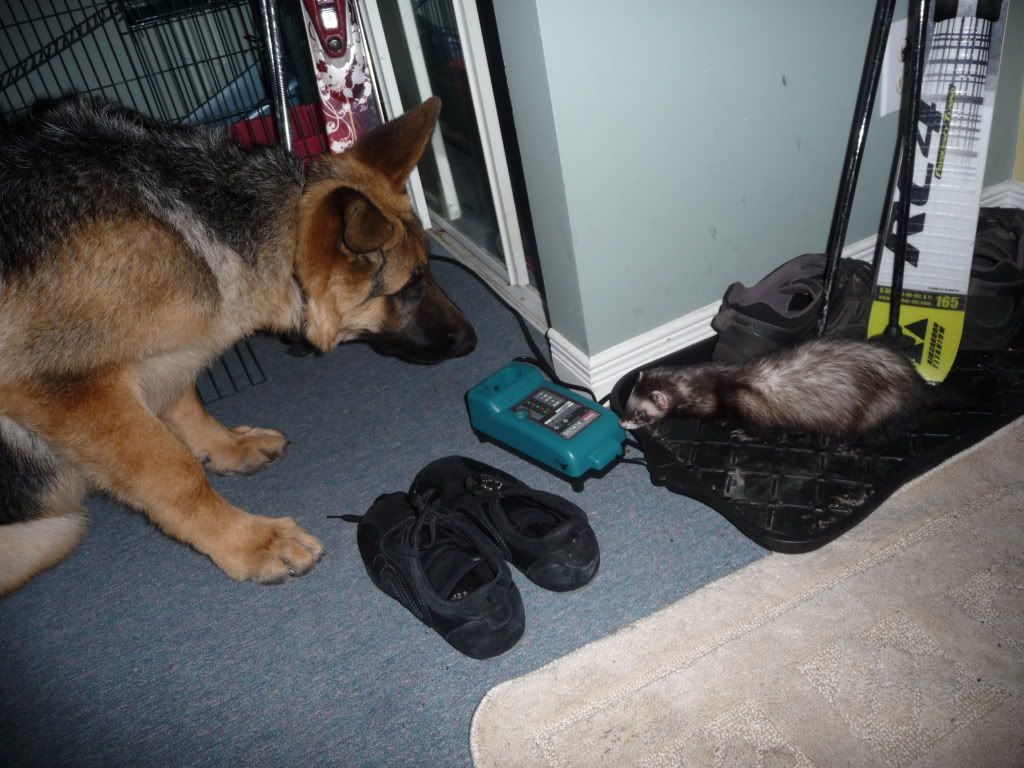 We changed home, I wasn't very happy at first, but after a few weeks, I start loving this new place!!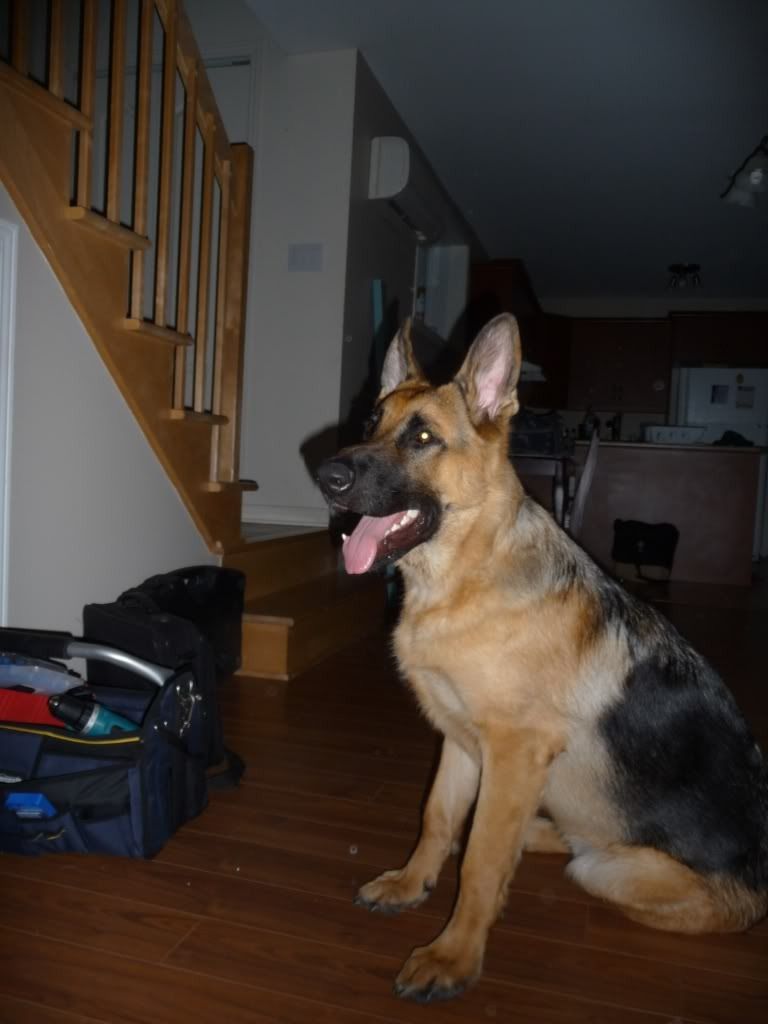 I love sleeping with Dad and Mom