Discussion Starter
•
#1
•
I'm trying feeding my allergic dog raw, LOCAL honey for her allergies.
I have a few questions for those who've tried it. Has it helped your dog?
My dog has been on Reactine for a little while now to get the allergies under control. Will this reduce the effectiveness of feeding the honey, by helping her system cope? Should I take her off the Reactine? I'm afraid to, but I'd prefer to not have her on it forever.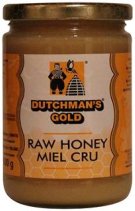 Also, I saw some other products on the beekeeper's website.
One was raw honey with extra bee pollen added.
One was straight bee pollen flakes.
I also saw something there called bee propolis, which apparently helps the immune system?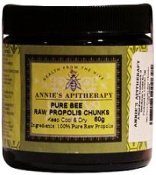 Should I rather feed straight bee pollen, or feed the raw honey with the extra bee pollen added? Would this be better by having a higher concentration of pollen, or would it overwhelm her system?
Does anyone feed bee propolis? Do you do this every day as a supplement, or just if they are under the weather? (Evidently raw honey has a bit of this in it already, so maybe it's unnecessary?)
I'm just wondering if I should next time buy a different product?
Thanks for any advice!