Discussion Starter
•
#1
•
Rather than buy one of the fancy expensive "slow down" bowls, we just used one we already had. It was just a stainless steel "non skid no tip" bowl we picked up at petsmart. It previously had a little rubber strip on the bottom that we removed. I believe it was around or under $10.
Bowl in it's regular form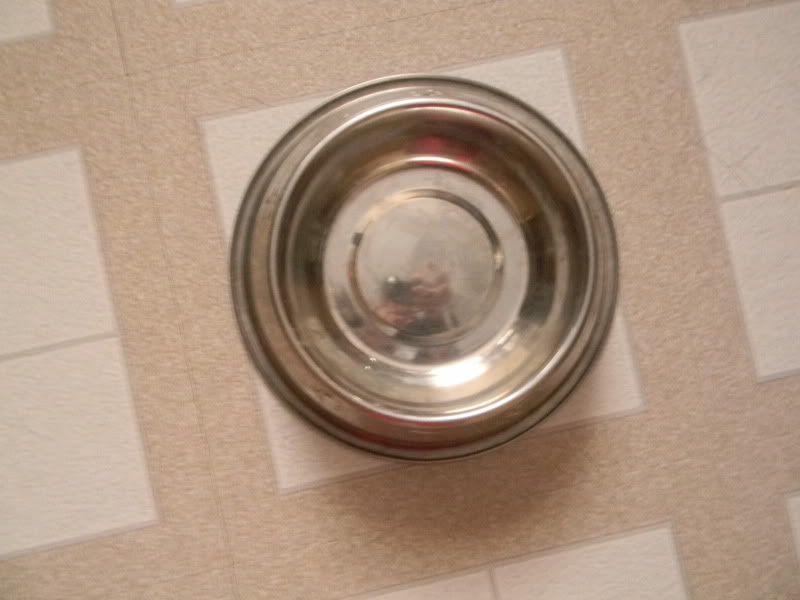 upside down
and with Dante's food
Just an idea. The other cheap ideas of putting the food in cupcake pans, etc never worked for anyone I knew. The dogs just tipped them when they stepped on one side of it trying to eat. A rock never slowed one down that I knew. But this works great.