Because of a long story I was in Santiago with both dogs when our team received a call to search a lost Argentinian man lost in the mountains of Cochiguaz, about 500 km from -Santiago in the north of Chile, after going to a walk that wasn't suppossed to take more than 2 hours.
We arrived Tuesday night, 3 canine teams, 3 back-up volunteers and a coordinator and supported the search efforts from Wednesday to Sunday, with the exception of Friday, when we gave the dogs a rest, specially because the volcanic terrain hurt even the toughest paws and took the day to move our camp closer to the search site.
The terrain was very abrupt and the places where the dogs teams had access and could actually work were limited, so we talked to the IC and the family and decided to return, even when the young man is still missing. Police and mountain teams are still looking on the cliffs and crevices with ropes, if the person decided to keep climbing beyond the original area and there is even a chance he actually returned to camp, but something happened after...
Some pictures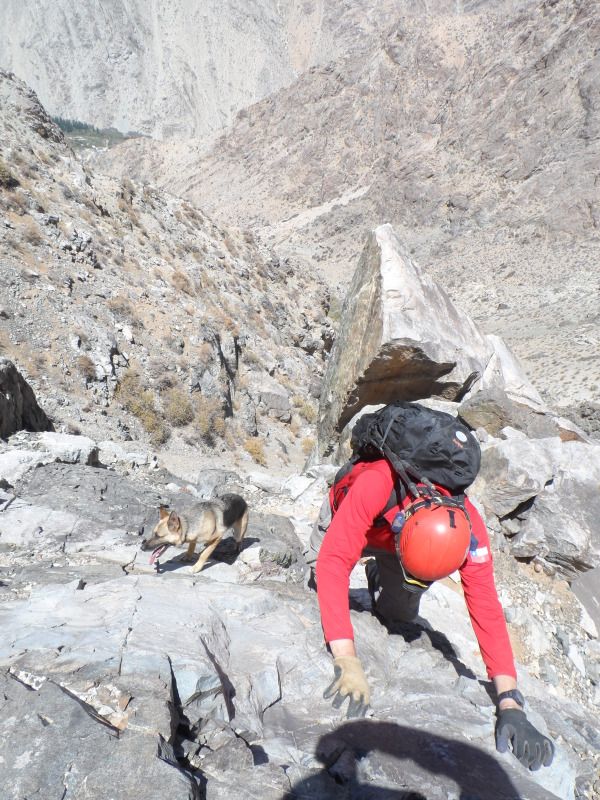 Checking paws
About 10,500 feet above sea.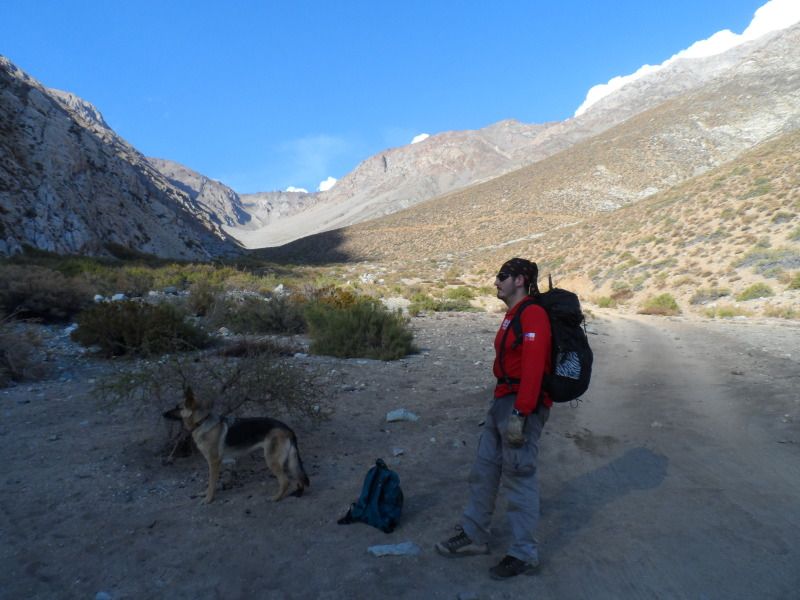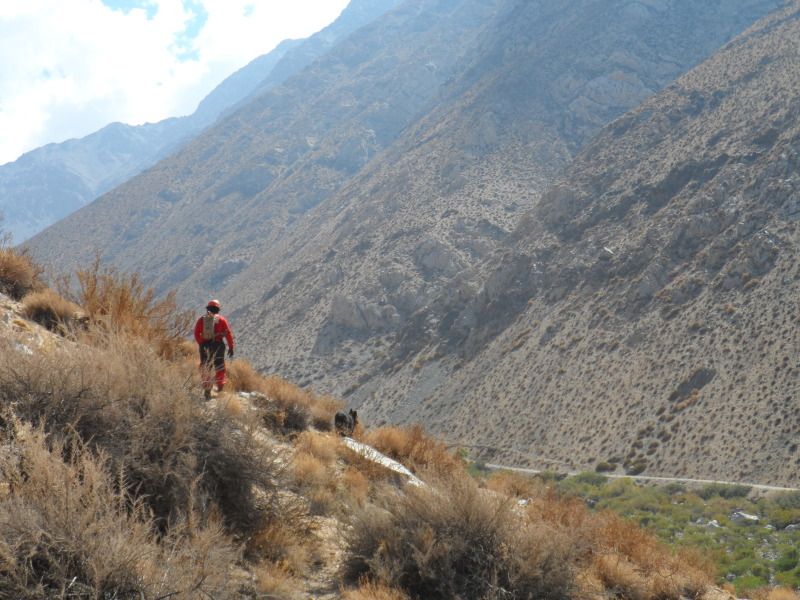 My two girls. Auka, who I started training and left with the team when I moved, who keeps working with another handler and Diabla.
More pictures here:
http://s47.photobucket.com/albums/f185/catu2111/K-SAR Chile/Busqueda Cochiguaz/?start=all