Discussion Starter
•
#1
•
Hi group,
Both my dogs eat raw foods, but despite this and perhaps due to genetics, my dog Sasha had a bit of tartar on her canine teeth. Thankfully back molars were spotless from the diet, but the canine needed a bit of work.
I purchased the petzlife oral care gel and dutifully applied it every night for one month and didn't see much difference. Perhaps other peoples experiences may vary, but I was left still wanting clean teeth but didn't want to sedate at vets for merely canine teeth and an otherwise *very* healthy mouth.
So I decided to try a dental scaler. The biggest concern I hear with this tool is to be careful about scratching the tooth enamel. I found it very easy to use, affordable ($5) and the package states it is made of soft steel that will not scratch enamel (for what the label is worth). I felt the benefits outweighed the risk and decided to try it.
I got this one from my local grocery store,
http://www.dentek.com/shop.php?target=products&product_id=4
Absolutely the best $5 I have spent on the dogs! Here's the result:
right side before: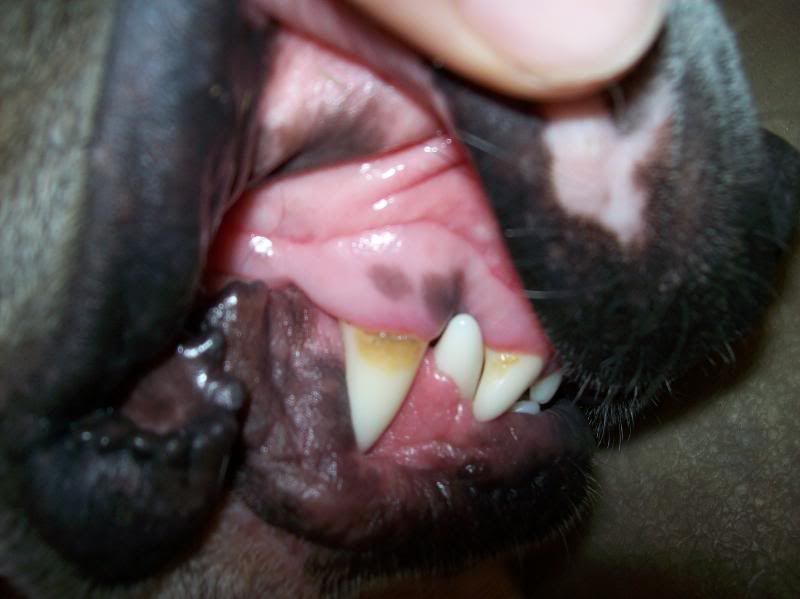 right side after: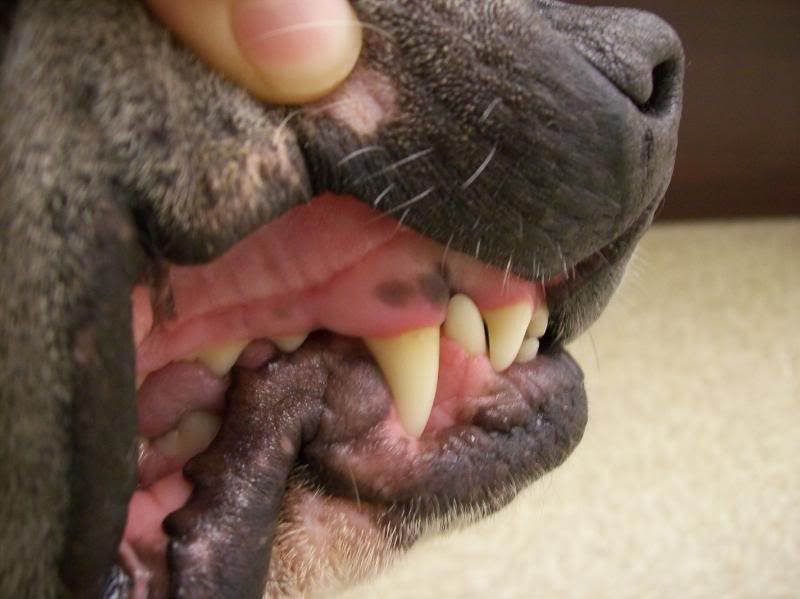 left side before: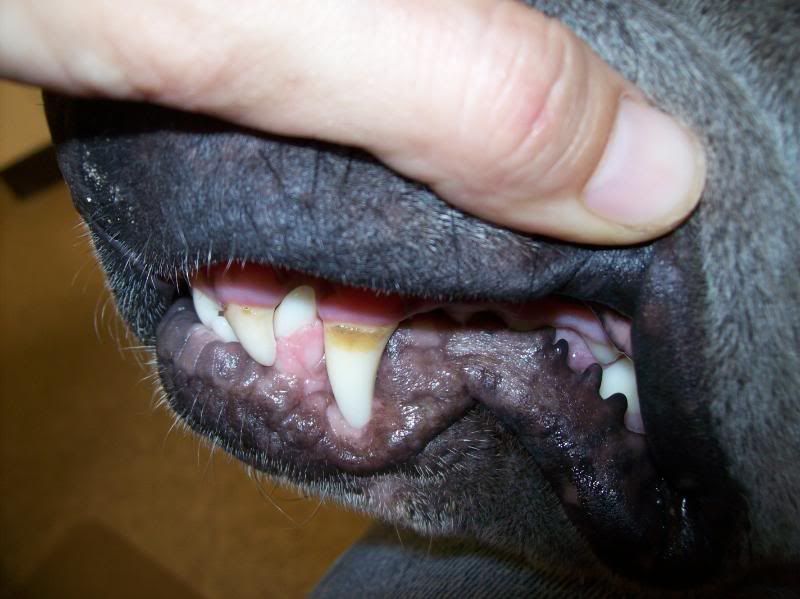 left side after: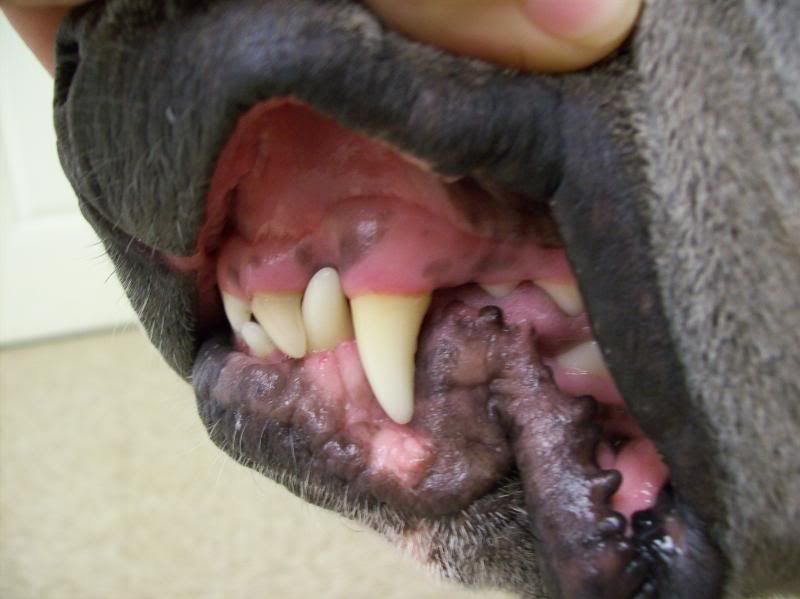 Now that the teeth are clean I am giving coq10 daily at 100mg to maintain oral health and look forward to seeing if the supplement will maintain the healthy mouth.