Discussion Starter
·
#1
·
We brought Luke home Tuesday evening. It was difficult narrowing down which puppy we wanted, it was a big litter with ten males and two females. We've been enjoying the little guy. He's an absolute blast and he's everything we could have hoped for and more. We're very happy with him! I would have posted sooner but he's been occupying all of our time since we got him!
He's very focused on us which I love, he follows us around and responds to "come" very well. Granted, the breeder worked on this with the puppies and I say the command easily 30 plus times a day but it's a very nice start. He's a quick learner and my fiancé and I both think he's extremely smart but we might be biased!
Also, *knock on wood* but we haven't had any accidents in the house yet! We are crate training him and luckily my fiancé and I have very flexible schedules where we can walk him every 2-3 hours since we work from home.
Just in case any one was wondering, we went through a breeder in Connecticut named Von Grafenstein. The breeder Sue was fantastic, extremely knowledgeable and very friendly.
Anyway, onto the pictures!

Mom and puppies: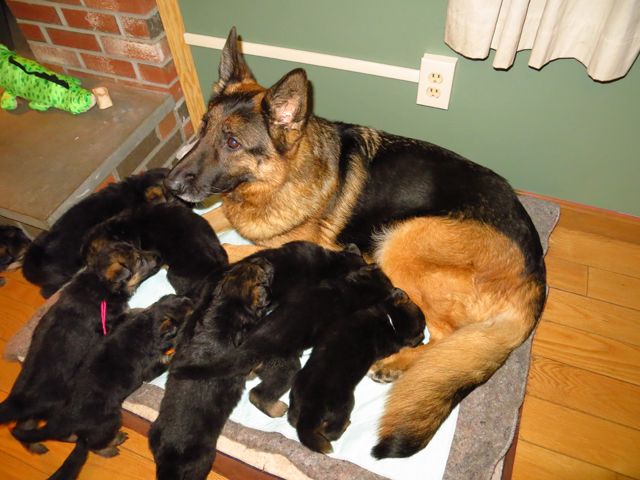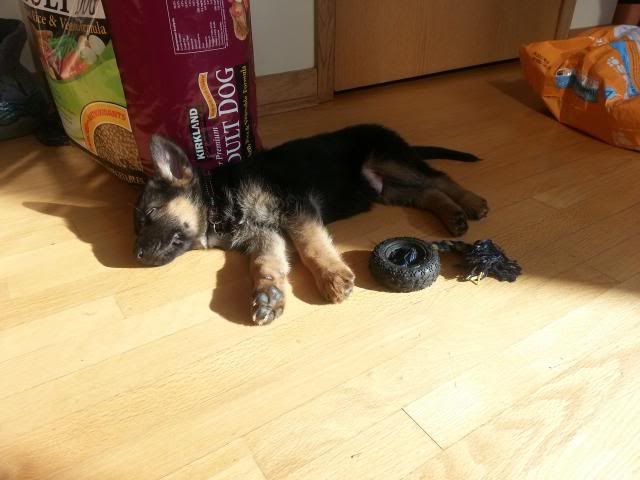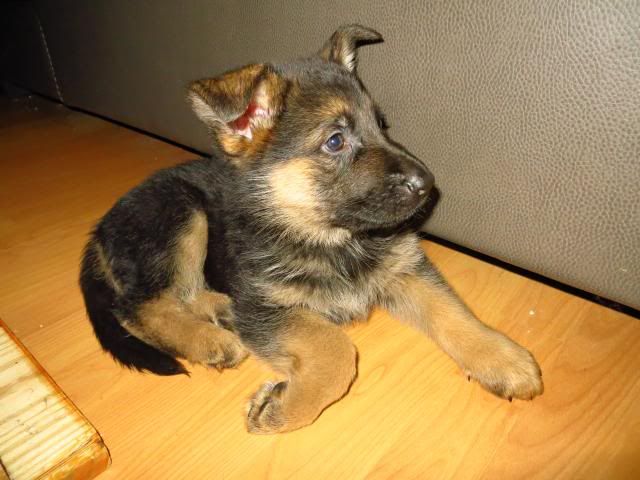 Making new friends: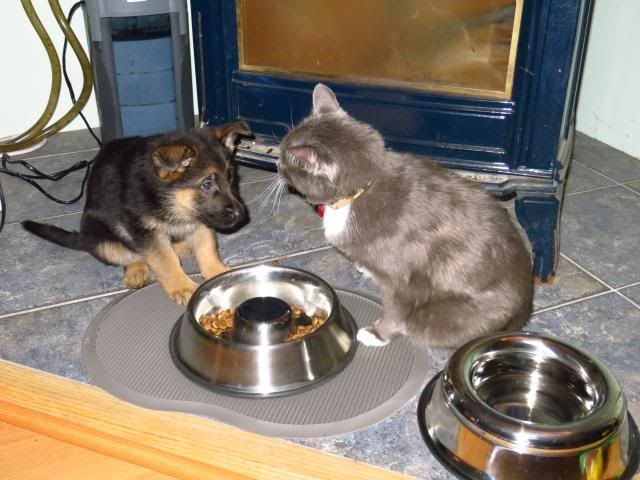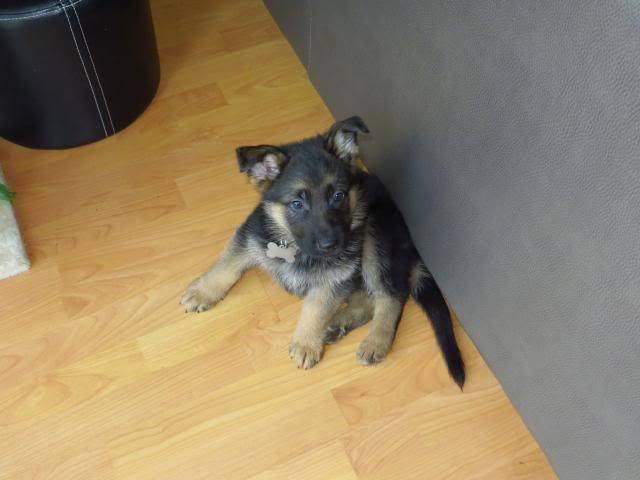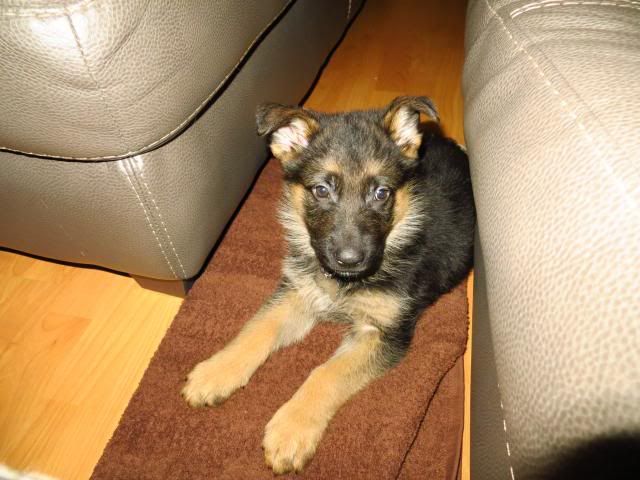 A little tug, a nice strong grip and tug: