Discussion Starter
•
#1
•
PetHarbor.com: Animal Shelter adopt a pet; dogs, cats, puppies, kittens! Humane Society, SPCA. Lost & Found.
,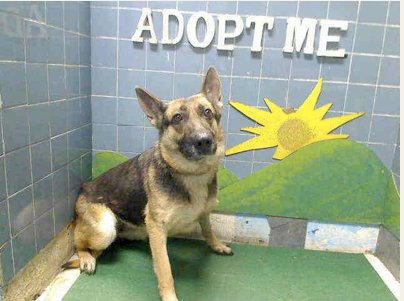 NOVA - ID#A883560
I am a spayed female, black and tan German Shepherd Dog.
The shelter staff think I am about 3 years old.
I was found in NY 11372.
I have been at the shelter since Nov 30, 2010.
This information is 1 hour old.
For more information about this animal, call:
Animal Care and Control of New York City - Brooklyn
at (212) 788-4000
Ask for information about animal ID number A883560
New York Animal Care&Control ( AC&C )- the largest pet adoption organization in New York City. Dogs, cats, puppies, kittens and rabbits available for adoption in NYC, Manhattan, Brooklyn, Queens, Bronx and Staten Island.