Tessa is currently available for adoption at the Wood County Dog Shelter in Bowling Green, OH.
She is new to the shelter and there is no information given about her. They do their version of SAFER testing, so she's made it over that hurdle if she is being offered for adoption.
This is a kill shelter and they are getting full. Thursdays are euthanization days and while she is safe for this week because of the hold requirement, anything can happen by next Thursday.
The Wood County Dog Shelter is very rescue friendly and there is no pull fee for 501c3 rescues. Pull and transport help is available for rescue.
If you'd like to know more about Tessa, please contact the shelter at the number or e-mail given below.
Bowling Green, OH is about 20 miles south of Toledo and the shelter is very easy access off of I-75!
TESSA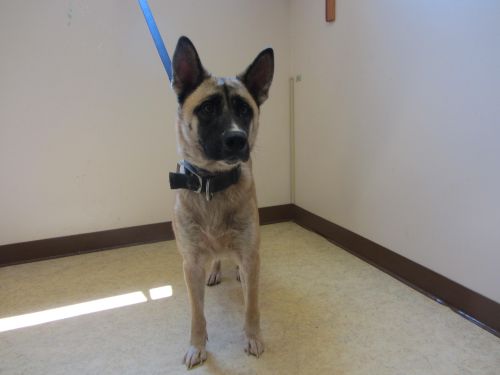 Petfinder Adoptable Dog | Shepherd | Bowling Green, OH | TESSA
Wood County Dog Shelter
1912 E. Gypsy Lane Rd.
Bowling Green, OH 43402
419-354-9242
[email protected]