Discussion Starter
·
#1
·
If anyone is considering a senior, just look at this beautiful senior gal! Here's her PF write up:
A VOLUNTEER WROTE:
Baby is young at heart and incredibly expressive. She is a 10-year-old German Shepherd mix. She ended up in the shelter when her owner was no longer able to care for her. She''s the sweetest and kindest creature. She communicates with her eyes and occasionally will lift her paw to signal her preference. This happened for example when she was walked to her photo session and the photographer stopped to sit on a bench. Baby, preferred to walk a little more and ever so gently, indicated her preference with a gentle lifting of her paw and a loving look. Of course, she got her wish. Her true wish, however, is to find a new home and to be a loving companion to her new family. he will melt your heart and will enhance your life. She''s pleasant, quiet, and she gets along with people and other dogs. Already spayed, she could go home with you immediately. She can''t wait and neither should you. She''s already been at the shelter too long; every hour counts.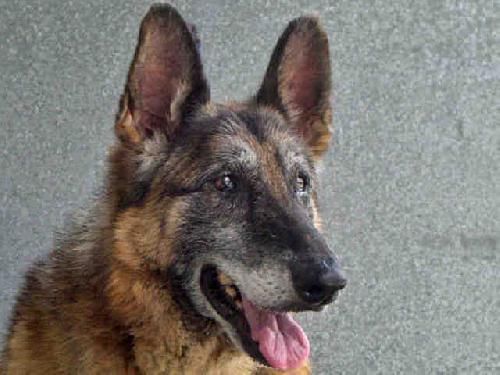 She looks like a sweetheart. I hope she finds a home!
Terri