Discussion Starter
·
#1
·
Okay so when I got Freyja at 8wks, she was solid black, (except a small white spot on chest, but thats not relevant). She remained this way until about 10 months. Around this time she started developing tan shading on the backs of her front legs and bracelet type markings around her back legs. This all seems very normal, as I hear a lot of BGSD get this.
On the other hand, recently since I've been bathing and grooming her myself regularly, I've noticed some odd coat patterns. To the casual observer, (and my camera) she appears to be solid black, aside from the tan shading mentioned above. However spread out all over her body she has sable hairs. Where they are black at the root and tip, but tan/white in the center. (see pic below)
This is most noticeable in her tail, but I've also seen it through out her coat, on her back, shoulders, hips.
Both of her parents are solid black. Her dad at least is advertised as such... and looks it.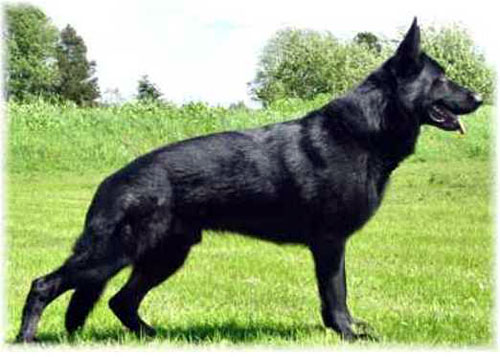 and her mom I've actually seen. The only hair that wasn't black on her was around her muzzel she was turning grey...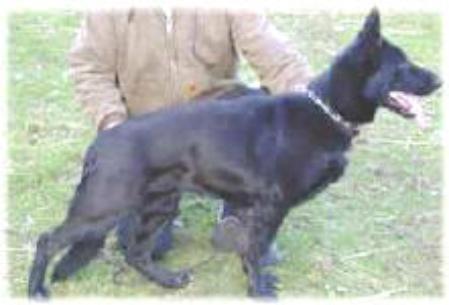 Now looking at her
pedigree (link)
most of her recent parentage is solid black, with a couple of sables in there. OR at least whats pictured.
So I guess my question is could this be her turning sable? I mean I don't really think it will ever be really noticeable to the casual observer, but I wonder if she will continue to lighten all over?
Sorry if this is a stupid question, but genetics has never really been my strong point.
Purely out of curiosity, Freyja is spayed so I'm not breeding her or anything. I'm just really curious. I hope I clarified enough