Discussion Starter
•
#1
•
I am not sure how many people are familiar with Barn Hunt Tests but I highly recommend you try this out with you GSD if they offer it near you.
It is a Terrier test really, but any dog can participate.
Your dog must locate rats in tubes, placed in various locations and deicer between nothing in the tub, rat litter in the tube, and actual mice. The goal is to find the mice tube, indicate it and move on to the next in a quick but efficient manner.
The very first introduction to the sport in Canada happened last weekend and we attended the event.
Stark NAILED it and did awesome! He NQ'd because he marked in the ring (2 dogs peed before he went in - including one female!) but would of taken the 3rd fastest dog to find and indicate the rat out of 60 dogs! DARN MALES!!!
Anyways, here is the days events:
Introduction to mice and the tubes - this was basically an instinct course.
Stark waiting for his turn - already getting excited.
Sniff, sniff... well hello there..
Hmm... interesting.. you move...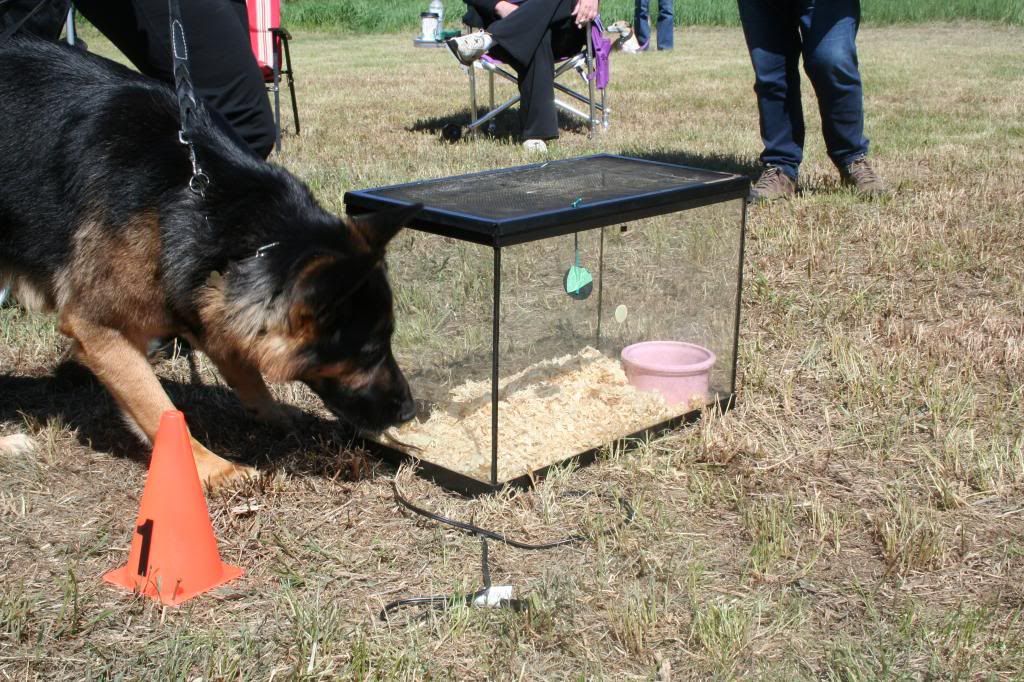 I will get you little rat!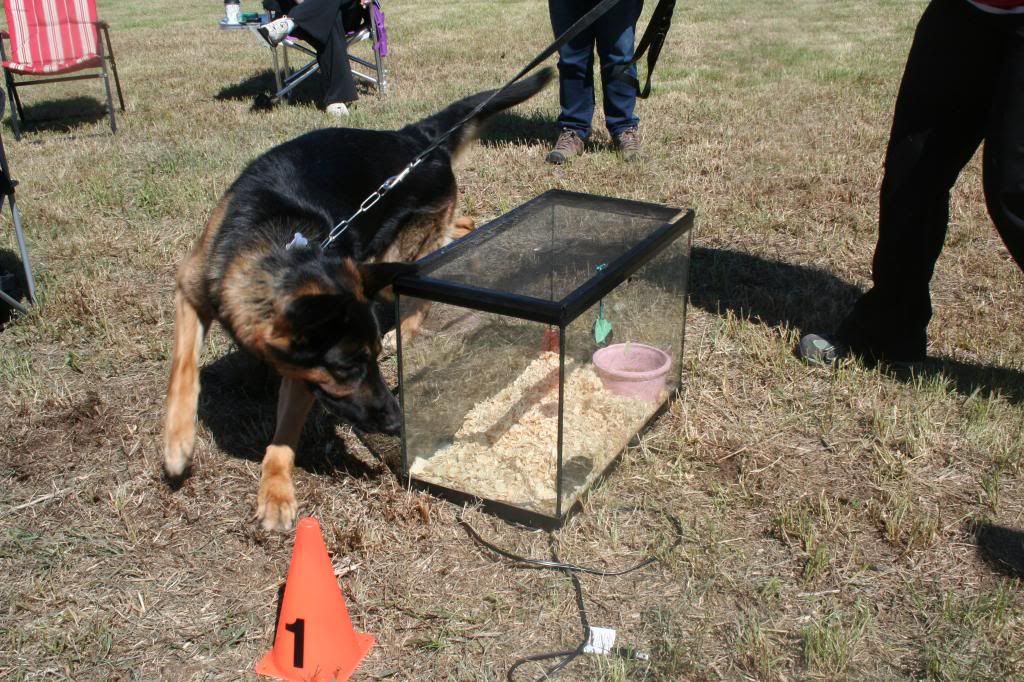 He tried to dig to get to it.. lol.
Excited!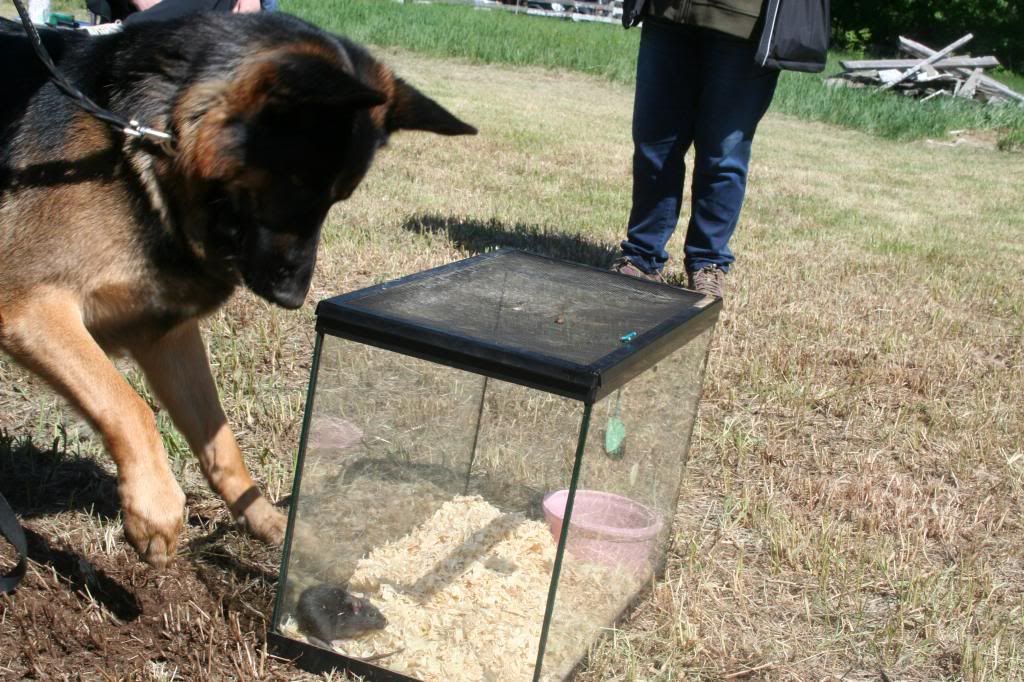 Trying to get to the rat.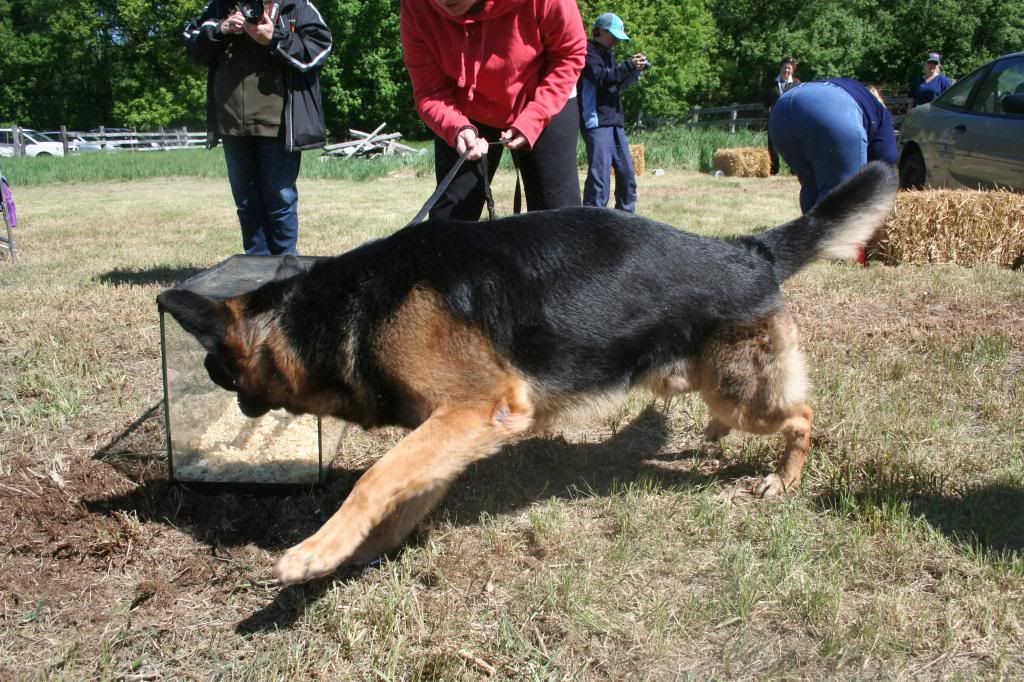 Digging again!
Finding the first tube.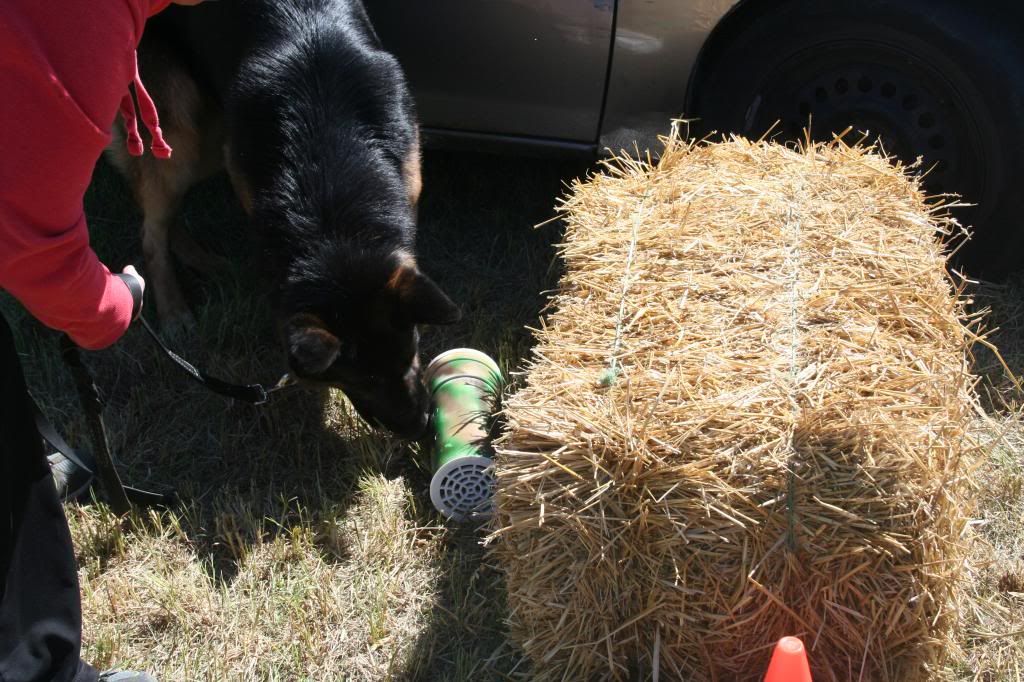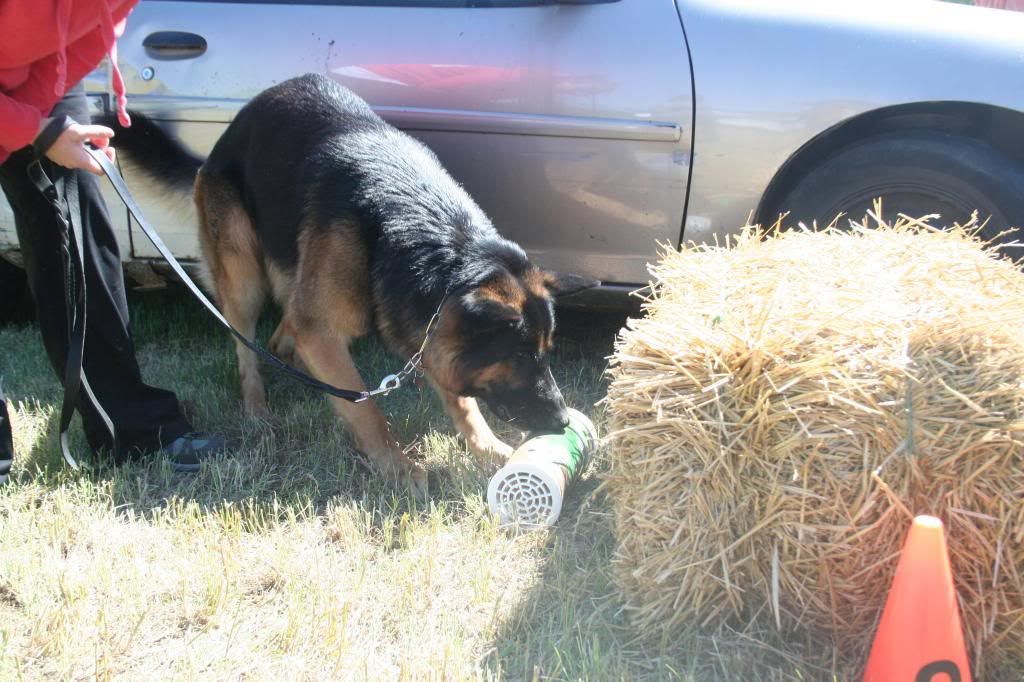 His indicator is NOT subtle!!! He tries to carry them off!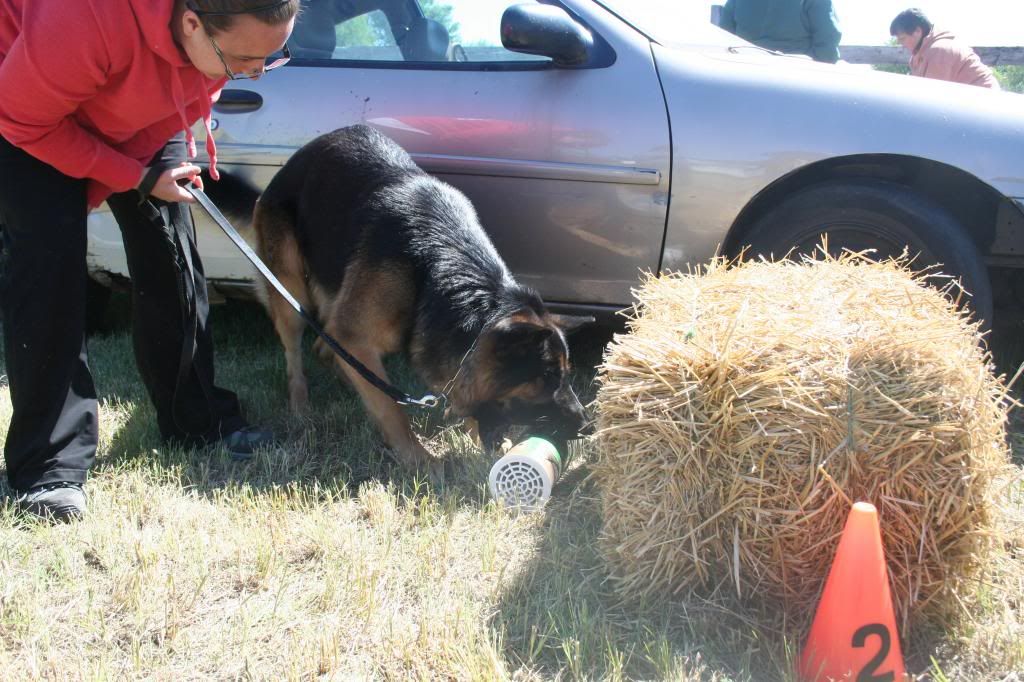 Third section of the test. Deciphering between 2 tubes. One with nothing in it, the other with a rat.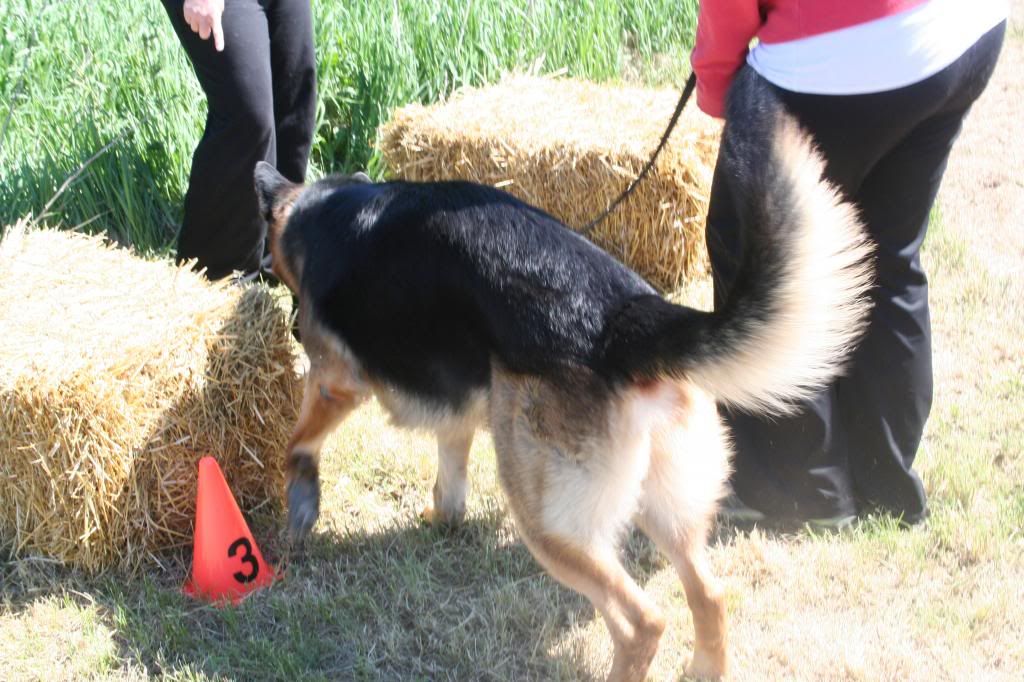 Sniffing them out.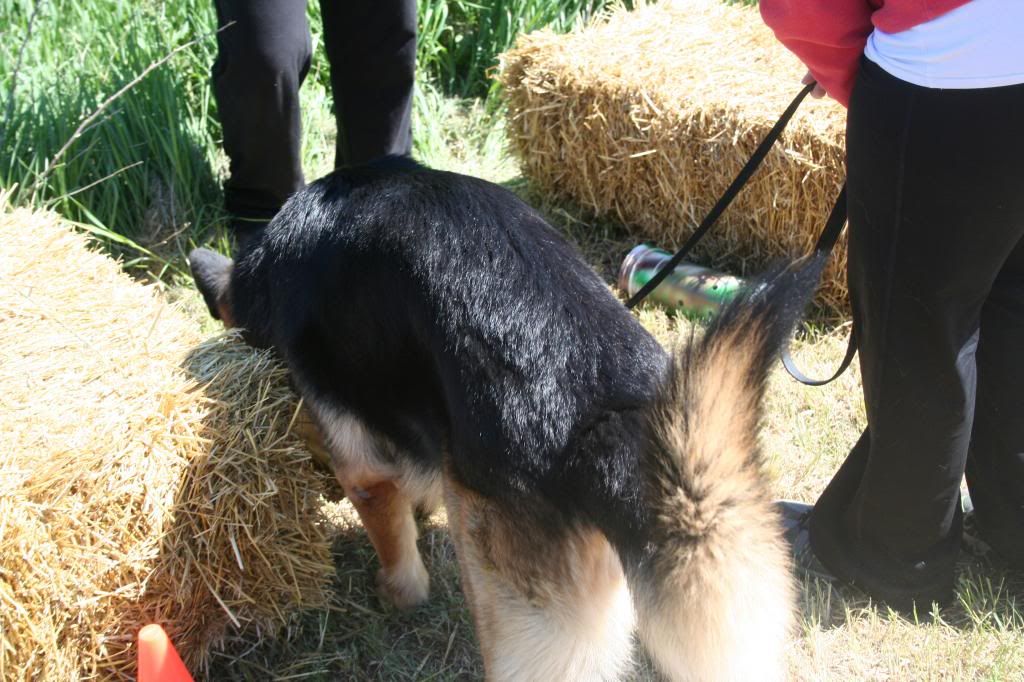 Telling him to check both - he kept wanting to go back to the other one (which had the rat in it) but I didn't know that so I asked him to check both. What was that motto... "trust your dog?".