Discussion Starter
•
#1
•
This DOG - ID#A025375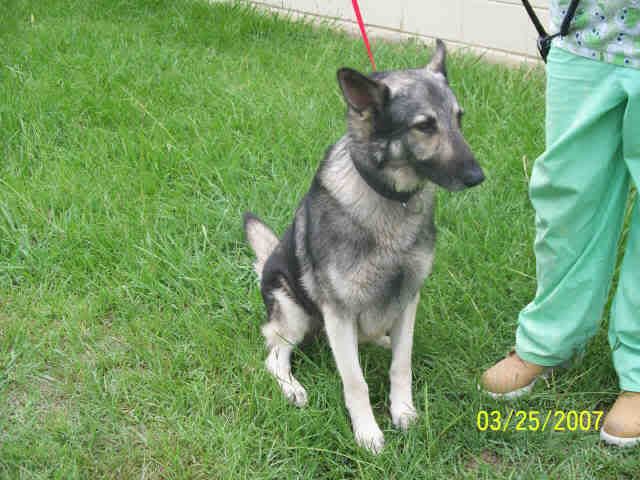 I am described as a male, gray and black German Shepherd Dog.
My age is unknown..
I have been at the shelter since Aug 04, 2008.
http://www.petharbor.com/detail.asp?ID=A...pe_DOG,gender_m
<u>For more information about this animal, call:</u>
Columbia County Animal Care & Control Department at:
6337 Columbia Rd
Appling, GA 30802
Voice: (706) 541 4077 Fax: (706) 541-3895
KENNEL: Monday through Friday 10:00 a.m. to 6:00 p.m.
"Columbia Co Animal Control has another beautiful shepherd in desperate need of rescue. He needs out ASAP. Our volunteers have seen him and say he loves people,
but not other dogs
(no information on how the temp test was conducted) and is about 2 yrs old. Please feel free to crosspost"
*I am assuming the date-stamp on the picture is not accurate*