I loved this forest preserve, miles of trails: a lake trail, a forest trail, a green (non gravel) forest trail...horseback riding, two huge lakes, canoes...Berlin and I had a great time today. This was our longest hike so far. He hikes/runs like its his job - there's probably nothing he enjoys more in life.
Here's a few of my favorites from today.. Enjoy! (BTW it's starting to look like Spring here!)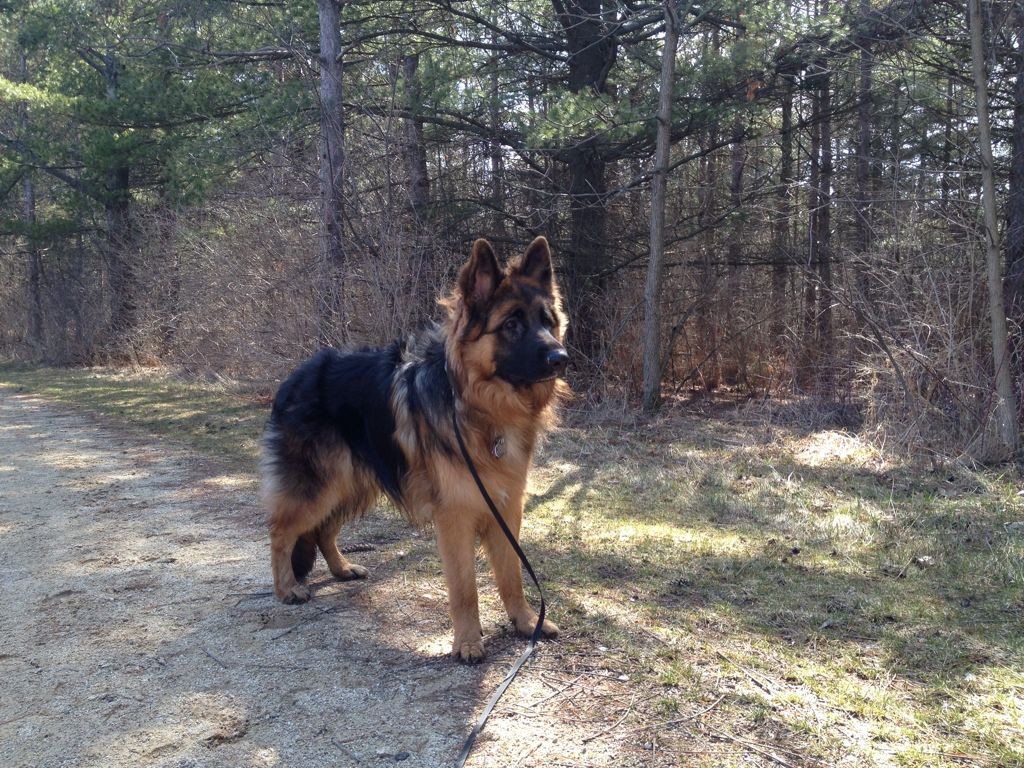 Stalking the horses..? :shrug: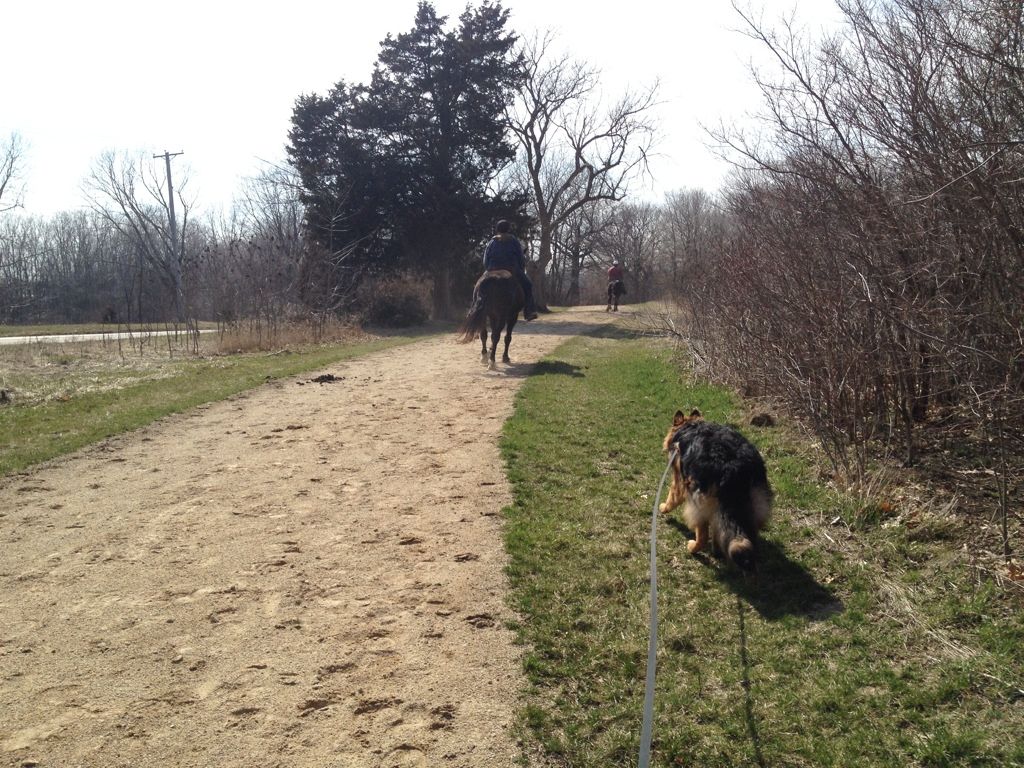 Of course, nothing scares this dog, except tiny waves. :shrug:
It's a little flooded here, too much rain.