Discussion Starter
·
#1
·
That's how I felt last week, when I was taking my dogs out to potty. Ike, then Cade, then Anka, then Argos, then Tag, and then...Humphrey? Humphrey was staying with us while his Mom and Dad were at their wedding. Tag and Humphrey got along pretty well. It took the other dogs a little while to adjust...you could almsot see them trying to figure out what Humphrey was....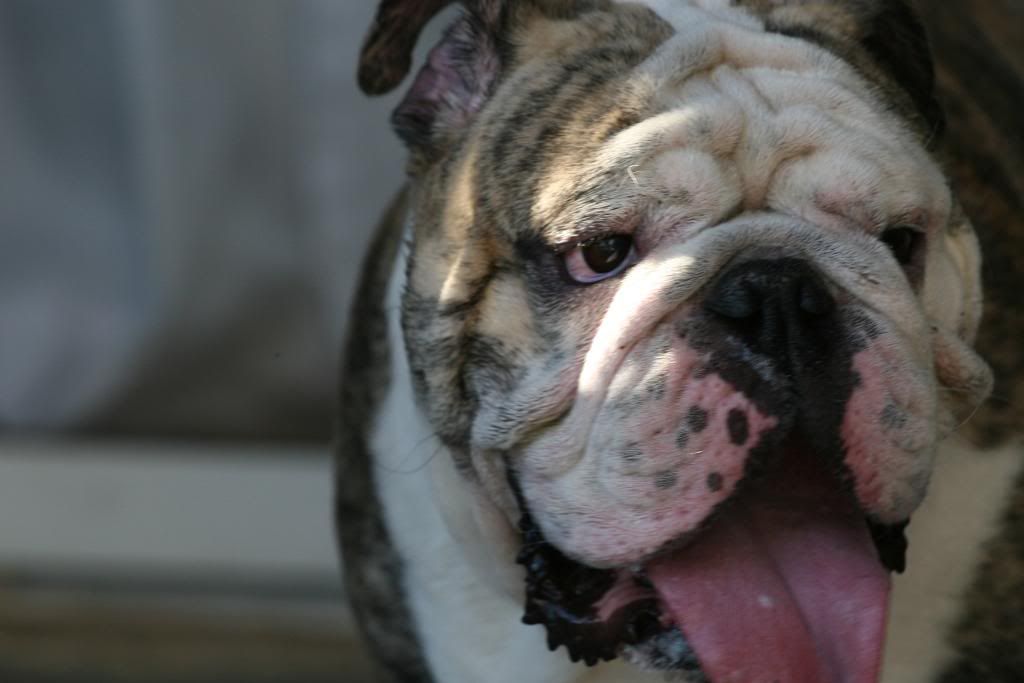 Let me tell you, this Bulldog could pick up some serious speed. And then take you out at the knees like a cannonball!
Hugs for Tag!! (Seriously, Humphrey did not earn the nickname Humpy for nothing...fortunately he was too slow and too short to really cause my dogs any worries)
Tag sporting a trademark of Humphrey affection on his eye.
And after 15 minutes of playing in the yard with Tag....Humphrey is DONE.
Seriously this dog was a hoot. I can understand why people love them. Although I felt a little sorry for it with the breathing issues and the major underbite and a host of other medical issues. Still a nice dog. I would watch him again in a heartbeat, he was a piece of cake!