He is doing wonderful! He just finished his antibiotics and had his latest check up with the vet. She seems happy with the results and said he should be fine. She encouraged me to keep giving him fish oil. She still thinks he needs to gain some weight..but he eats so much! I'm sure he would even eat more, but he doesnt look like skin and bones to me. He's gained almost 35lbs since his first day here (satin balls helped). He's still young though (He will be exactly 1 year old on December 1st)
He eats taste of the wild and loves it! He gets fed twice a day. Anyway, here are some photos. If you think he should look a bit heavier let me know and I'll increase his food. He is scheduled to be fixed next week..and some people have said that male dogs sometimes gain weight after..so that might help.
This was taken on his first day here...just to give you an example of how far he has come!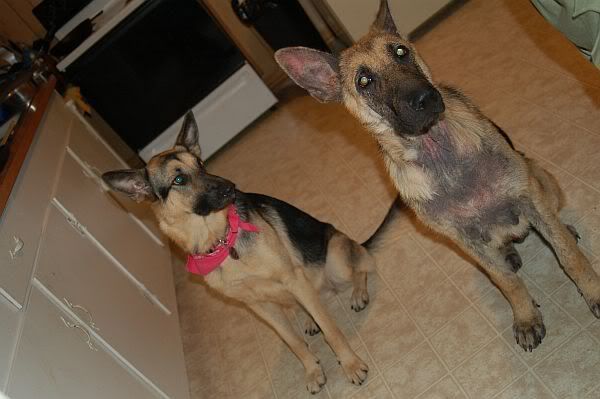 Also taken on his first night home with us.
Today!
Playing with his new friend