Discussion Starter
•
#1
•
Let me start this off by introducing Miss Adila (ah-DEE-la).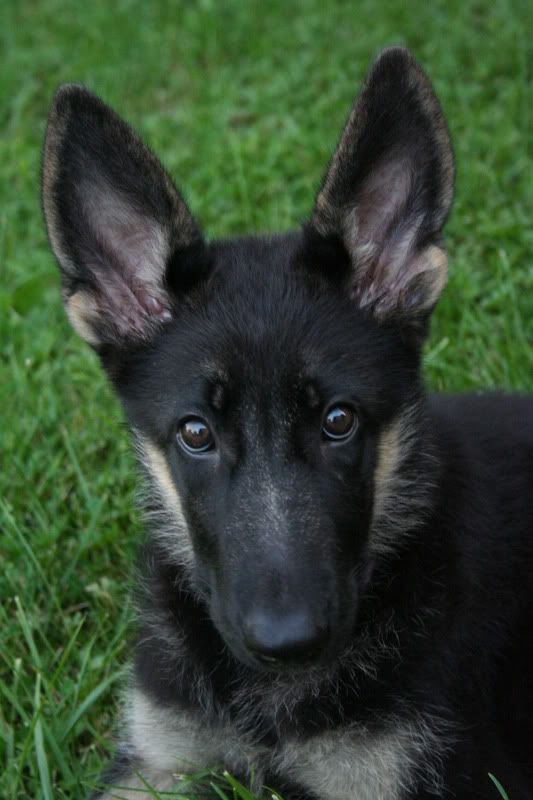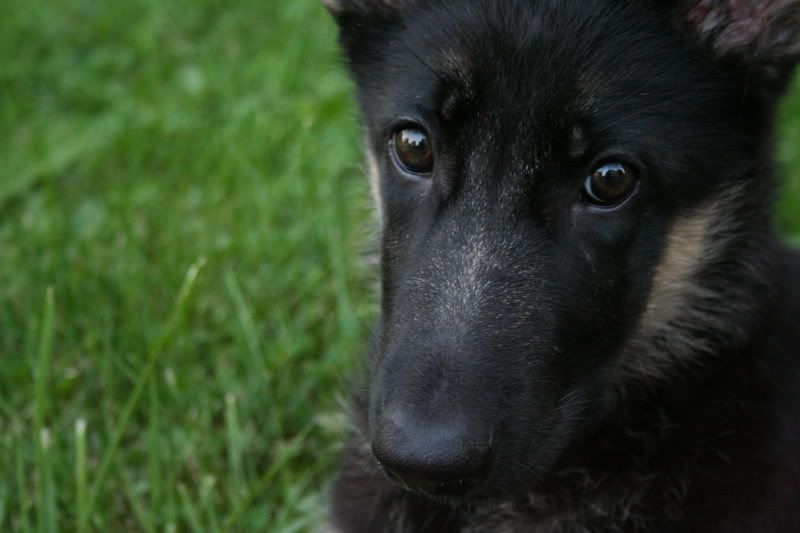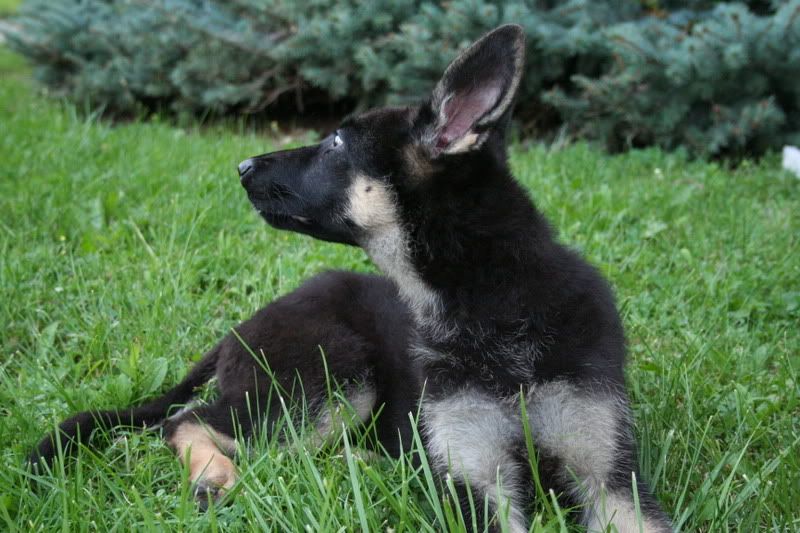 I adopted her from the shelter which I work at just yesterday and already have ten thousand questions. To start off on a little background, I currently have a five year old Australian Shepherd, Dani, who after lots of work and patience, has turned out to be a dream dog. She can be a titch pushy with other dogs, but is probably one of the best dogs I've ever come across. When I first got her, she was a terror and after a few years of appropriate obedience training and then the agility to channel her energy, she turned out to be what she is today. So i'm willing and able to work with behavioral issues, just need some suggestions and advice as far as GSD's. This breed is definitely different from aussies, thats for sure.
She seems to be a little whiney in the crate. And when I say whiney, I mean she cried for about an hour last night before settling down. Good thing I have a strong backbone, because I might have given in to it. I understand that it was her first night in a new place, with new people, etc, but her owner reported she cried a lot when left crated. So far my game plan is as follows:
-Make crate time fun. Whenever she goes into the crate, she gets a treat. Whenever she gets a chewy toy, she has to eat it in the crate. Frozen peanut butter kongs when I leave her in the crate during the day to keep her entertained.
-Do not under any circumstances, give in to the whining. Not even to yell at her, because that will reinforce the negative behavior by associating the crate with a bad thing.
-She eats breakfast and dinner inside of the crate.
-Spread out the time she spends in the crate. Five minutes here, twenty there, etc. Just to get her used to it.
-Currently the crate is in the living room and she seems to cry when she can't see me in the room. Should I move it into my bedroom? Should I leave it there?
Anyone have any other suggestions?
Also, given the pictures, any ideas what color she will turn out to be? Can you tell this young whether she will have a dark mask, a large black saddle, a small one, etc? When does the color change from dark to lighter stop? Not that it matters, just curious.