Hello, I am new to the forum. Recently my boyfriend and I decided it was time to get a GSD. We found one close to our home and knew he was the one! We first saw him at 3 weeks old. We made an arrangement with the owner to see him every 2 weeks until he was old enough to come home with us. We named him Gizmo.
When Gizmo was 5 weeks old we saw him for the second time. He was so cute. We loved him already. 5 days later my bf gets a call from the owner saying that the father attacked Gizmo and 2 of his sisters because they ate from the dad's food bowl. Gizmo was pronounced dead and the 2 girls went into surgery. One made it, the other didn't. I was mortified. I couldn't believe my little baby was gone before we could even start our lives together.
I have come to realize that the only way to fill this void is to carry on and try to find his counterpart. If anyone can help me find a male pup in the New England area it would be greatly appreciated. I have seen one but knew it wasn't my little boy. I know that "professional breeders" are expensive and I can not spend the money on them.
Any help is appreciated to find my new boy, or to help cope with the loss. Thank you GSD family!
http://[URL
=http://s611.photobucket.com/user/05eclipse05/media/image_zpsb9b2e383.jpg.html]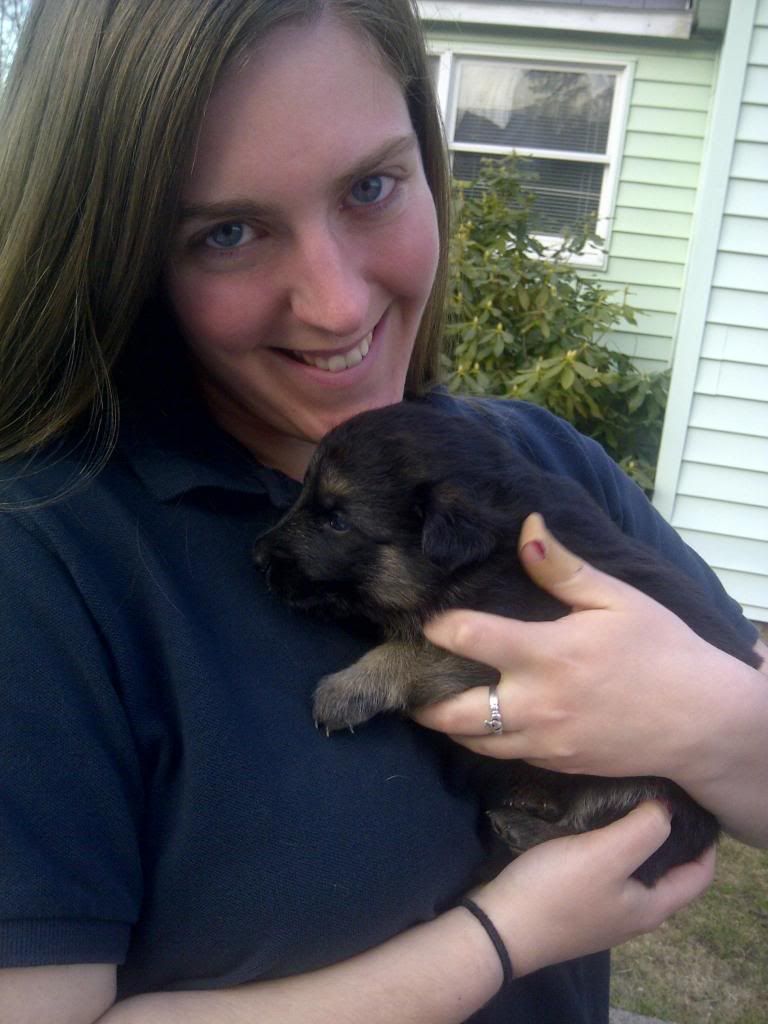 [/URL]