Discussion Starter
·
#1
·
I pulled two GSDs for Last Hope Safe Haven this week..one yesterday, one today....they are both at the vets office, and will be going to a rescue in Charleston SC at the end of the week! They were both considered "non-adoptable" and would have been put to sleep when the shelter closed if I had not gotten there...so I am thrilled they are both safe.
Ruger is a pretty boy..slight HW + but heart sounds great...these pics were taken today, after his neuter, so he was a bit drunk! LOL He was unadoptable b/c he was "too shy"...but he has loved everyone so far, and even asks for attention!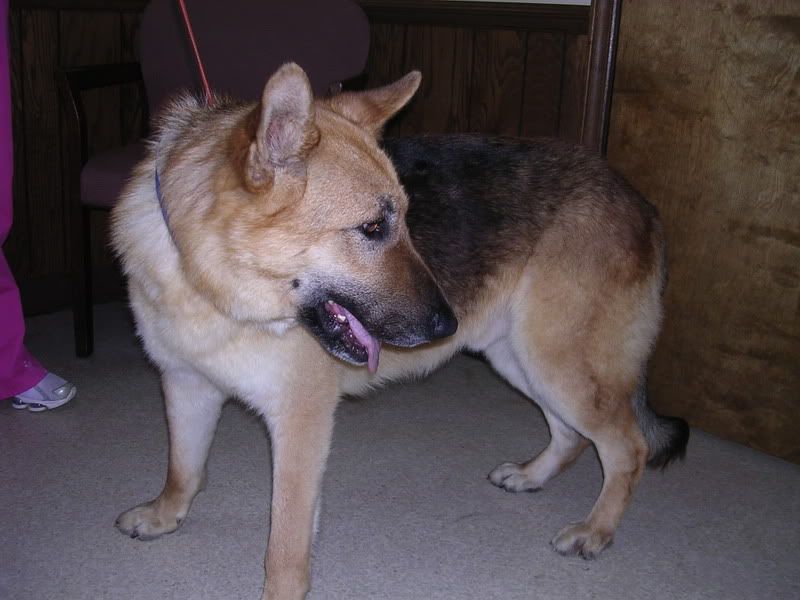 Ruger yesterday before a bath
And this is Carmella...she was considered unadoptable b/c she might have been a bit aggressive...well, she hopped in the front seat and rode that way with me to the vet...she loves everyone she meets! Even the receptionist at the vet got a hello! LOL...no aggression at all, except to the vet's cat!
She is also slight HW +, heart sounds great...she is being spayed tomorrow!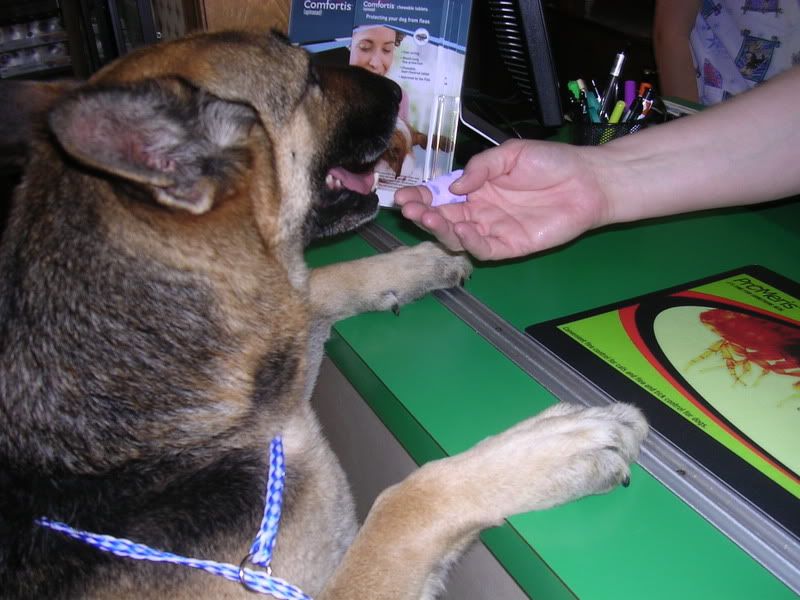 I am so glad both these dogs are safe! If anyone is interested in adoption, please let me know!!!
Sue