Discussion Starter
•
#1
•
I feel tremendous guilt for not trying to do more...
I had a working line shepherd on old czech/slovak/ddr lines.
I just lost KANE @ 13 years and 2 weeks to osteosarcoma. He was extremely healthy and active up until the final 2-3months of his life. He was not neutered and he never humped legs nor did he ever roam. it originated in his distal radius as a small hard lump(half size of a golfball or so) that grew rapidly. After reading about neutering, i was surprised he developed it since he wasnt neutuered, especially at his age... I wander if it was genetically predisposed or environmentally caused??? it haunts me as i know he was in pain.
i feel regret for not doing something when i initially saw the lump like take him to UGA vet school for options. Ive heard distal radius tumors have the best chance at success. The tumor grew rapidly and engulfed his entire right leg and paw in 3 months rendering him weak and in pain I am sure and barely able to walk or stand.
I often regret not amputating and trying chemo. My only concern was his back legs/hips that were not in the best shape and at 13 years of age i didnt know how he would handle the amputation.
we are devastated.... i would love to hear any knowledge you would share based on the information i shared with you
THANK YOU
NATE



KANE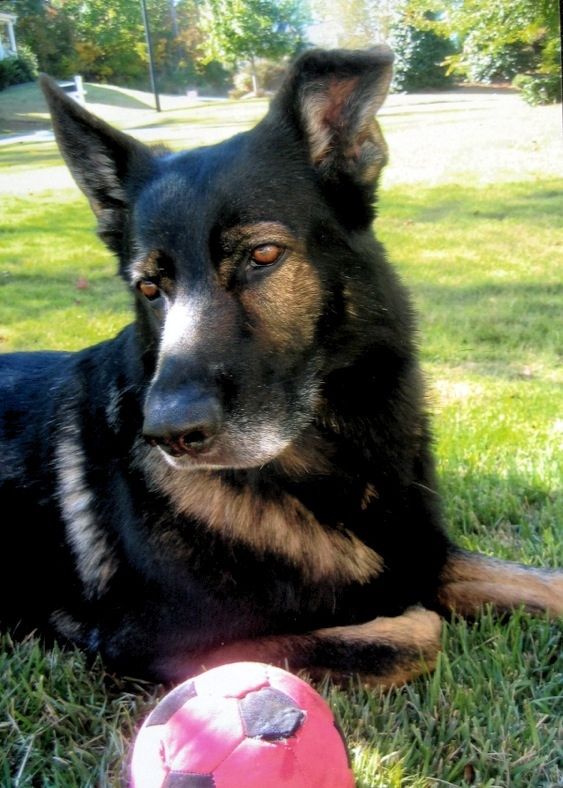 on DUTY @ 5
years old with my infant