New Member
Join Date: Sep 2012
Posts: 3
New to SAR
---
I have been a volunteer firefighter for 18 years and I have always wanted to get into the K9 search and rescue side of Emergency Services. Last summer, my friend found out that they were going to have a litter of German Shepard puppies. In talking to him about fire related stuff, he offered me a puppy. (How could I turn it down?) So, weeks of obedience training and obtaining the AKC Star Puppy Award, she started SAR training a few weeks ago.
She is now 8 months old and loves every minute we go for training or when we go down to the station to hang out with the "guys". Just getting into the SAR training, I don't want to invest a ton of money into crates, harnesses, etc. until she gets certified. With the certification possibly taking a while, is there any websites to find used equipment such as car crates/kennels, harnesses, etc. at a fair price? Any help would be greatly appreciated.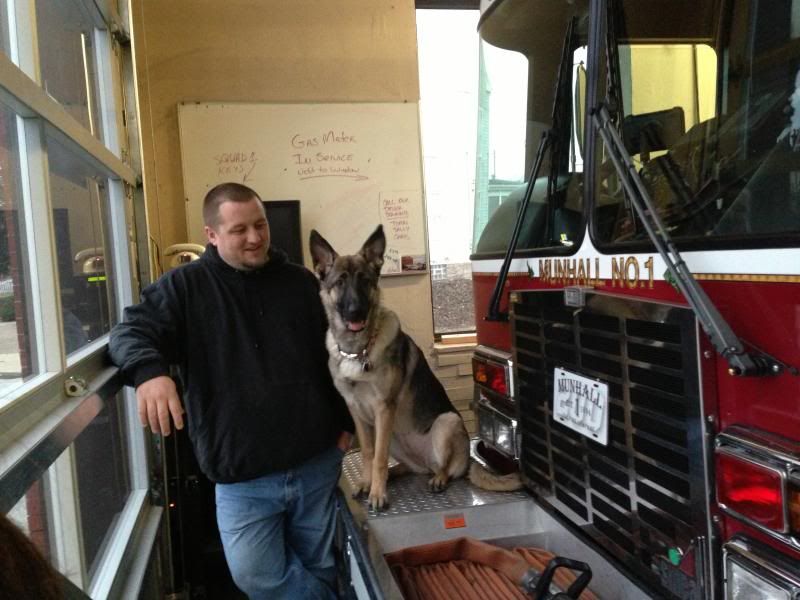 craiglist is good for a lot of cheap stuff as is freecycle if there is one in your area (yahoo groups)- I keep my eyes open for clearance goods on campmor and some of the standard equipment places like elitek9 - Really, other than your pack stuff (most of which you probably have) there is not all that much dog gear you need.....

Our team - the better off members tend to give "hand me downs" to those with less money.- We also applied (as a team) for grant money for a lot of gear - such as our Astro dog tracking collars, etc. Nothing we got though the AKC companion animal grant belongs to any team member but some team gear just belongs to the team though it may be issued to members.

Glad you are enjoying it!
---
Nancy



To view links or images in signatures your post count must be 10 or greater. You currently have 0 posts.
-NAPWDA Certified Cadaver Dog

To view links or images in signatures your post count must be 10 or greater. You currently have 0 posts.
- Partner in Crime
Waiting at the Bridge: Grim (NAPWDA), Cyra, Toby, Oscar, Linus, Rainbow, Arlo, & Waggles