April, 26th: International Rescue Dog Day
---
After a successful start of the "Day of Rescue dogs" in Austria in 2008 the "Day of Rescue Dogs" will take place on 26th of April 2009 as a worldwide event and from then on every last Sunday in April.

Purpose of the "International Day of Rescue Dogs":
The work of rescue-dogs and their voluntary working dog handlers should be presented to the public as well as to politicians and should therefore be honoured accordingly.
<u>
Procedure:</u>
1. Each participating rescue dog team starts at 10 a.m. sharp with a public activity: This might be an "open day", presentations of area-, scent- , rubble- avalanche- or water search. Mission readiness exercises, symposia and workshops are also welcome.
2. A big, central rescue dog presentation has to take place in the capital (or in any metropolis) of each country. Politicians (from municipal councils to head of governments) , media representatives and off course the public should be invited.
3. Depending on the time zone, rescue dog presentations will start every hour around the world (always starting at 10:00 a.m.)
4. At 3 p.m. GTM all participating dog teams have to be ready for a symbolic deployment – no matter how late it is in the respective time zone. At the same time all over the world the greetings of the UNO secretary general (respectively of the highest ranking politician) will be read out.
5. With these two events (10:00 a.m. and 3:00 p.m. GMT worldwide) we will show, that the voluntary working dog teams are ready to save lives in all weathers, at any hour of the night or the day around the world.
These events around the world will be documented on a special website that will be permanently updated with photos, videos and texts. Furthermore some teams will be online via webcams. This website of course will be specially promoted worldwide. The dates of all participating rescue dog teams and links to the organisations will be listed on this website as well as texts, greeting words and photos in the press corner.
We hope that all (!) rescue-dog organisations can be motivated to present their work to the public on this special day.
We are happy to announce, that the "International Rescue-Dog Organisation – IRO" has overtaken the coordinating work for this first worldwide "Day of Rescue-dogs".
http://rescue.dogzzz.net/
---
Diabla Boroluz, my Daemon; IPO-A1, RH-T A
Akela de Poputchik, my Direwolf; IPO-2, Kkl1
Calais vom Adler Stein; IPO-A1, Kkl1
Re: April, 26th: International Rescue Dog Day
---
<span style='font-size: 20pt'>
<span style="color: #CC0000">Happy Day for all SAR Dogs and their Handlers!!</span>
</span>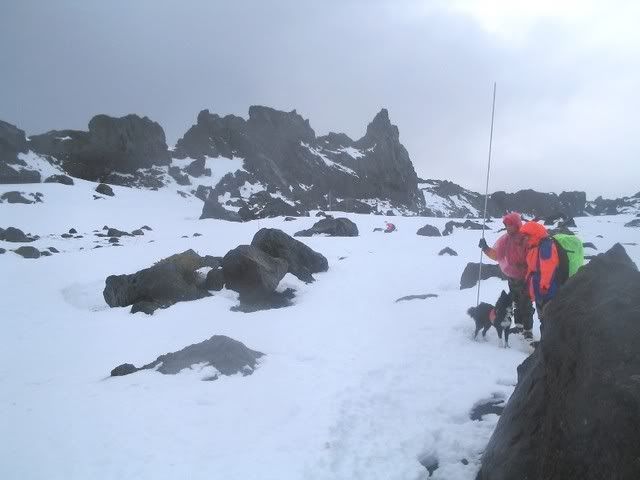 ---
Diabla Boroluz, my Daemon; IPO-A1, RH-T A
Akela de Poputchik, my Direwolf; IPO-2, Kkl1
Calais vom Adler Stein; IPO-A1, Kkl1