Go get 'em Duke!
---
We've been working hard! Obedience has been our main focus since we're powering full blast towards our BH (hopefully this Winter or Spring)... but, there has been some great improvements in his bite work as well.
His eyes are up more now and he's hitting a lot harder and fuller. No more cheap shots (legs), no more waiting too long to come up to the sleeve, or loose bites.... he's gained a lot of confidence without having to be in my bubble. We've got a LONG way to go.... but we're both still having a blast... it's worth every penny. He just needed a chance... he's my diamond in the rough. I'm so proud of this dog...
These are a few from today...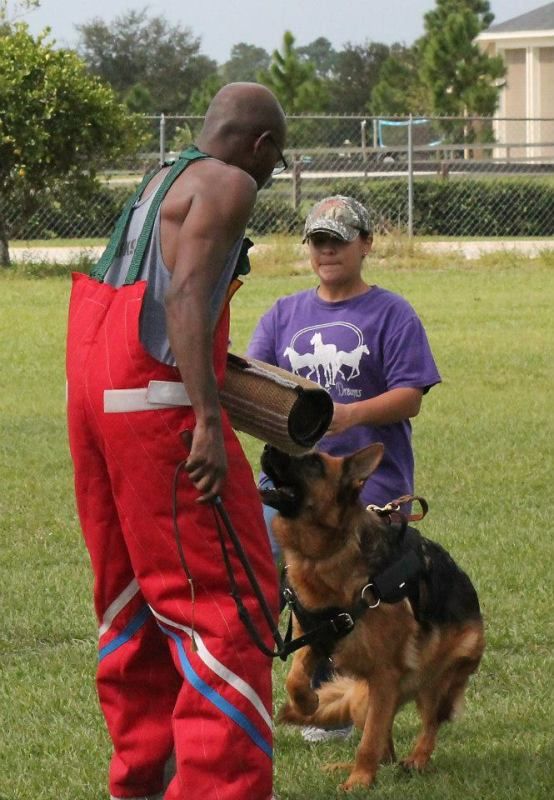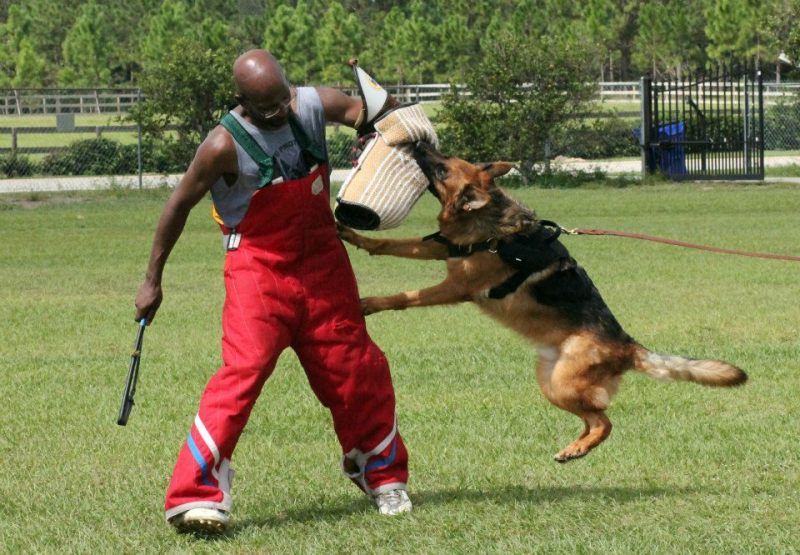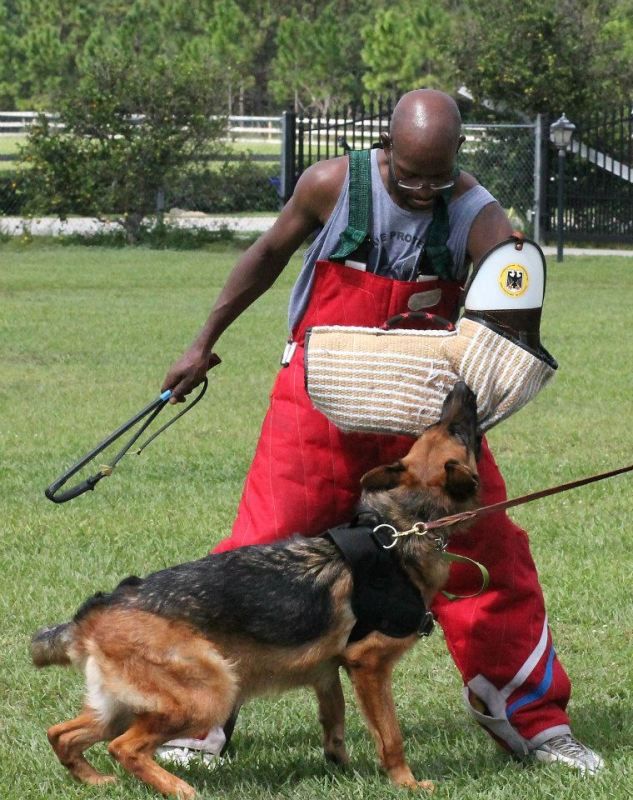 Hopefully I can get some videos up soon.
---
Alyssa
-Zira (01/09/11)
-Pakros von Jagenstadt "Duke" (01/06/10) -CGC
-Storm vom EnZ (05/16/12)