Slowly letting Bella explore the house
---
So Bella is now 4 months old, and we are slowly letting her have freedom in our living room. She's been gated in the kitchen since we brought her home because I have laminate floors and didn't want her peeing on them. Now that she's mostly potty trained, I figured its a good idea to get her slowly used to the living room before she's huge and can jump the baby gate (won't be long I'm afraid!). She goes insanely hyper when we let her in the living room! She will calm down right? Lol Did any of you start off with your puppy in one area? Or did they have the whole house available from the start? Another reason we keep her confined in the kitchen is because we have three cats that she's way too interested in! I'm sure she won't hurt them, because the little one has squeezed through the baby gate into the kitchen with her. I just don't want her harassing them all day long.
The other day we also took her to Petsmart for the first time! She did great and didn't chew on anyone to my surprise lol. Everyone stopped us to tell us how beautiful she was!
She also starts puppy classes this Tuesday! Finally!
Anyways, I've included some photos from the last few days! Enjoy!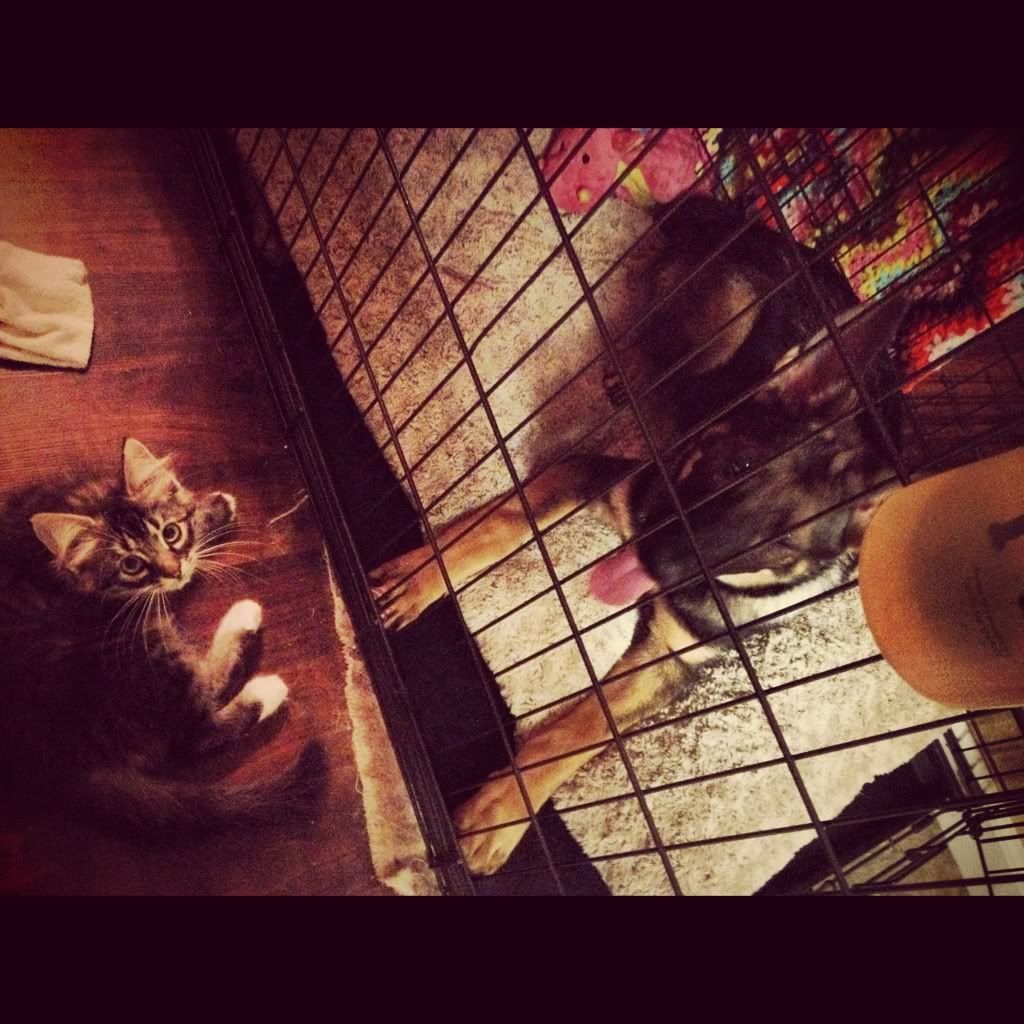 Bella and our "little one" Josie. Best friends in the making!
Bella in the living room
Bella and her new favorite toy! It's a pink dragon and it's adorable. Lol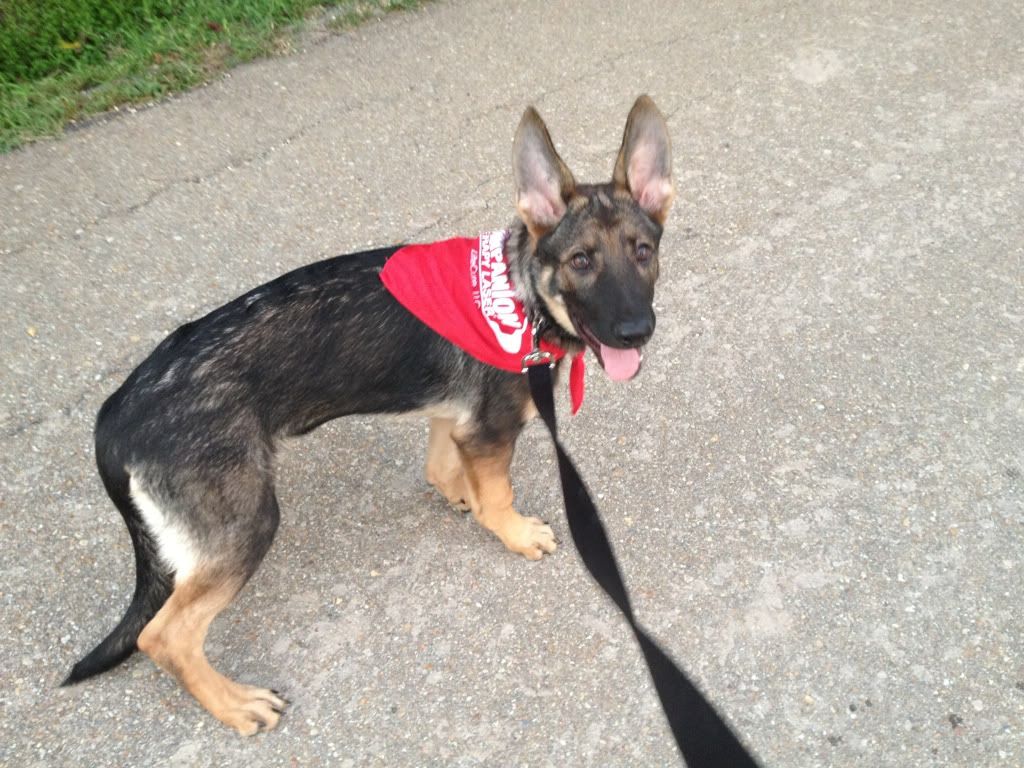 Bella wearing a bandana from the vet!
She tried to bite it the entire time it was on!
Sent from my iPhone using PG Free
---
Devan

Bella Von Sanders - Sable GSD - 04-21-12
To view links or images in signatures your post count must be 10 or greater. You currently have 0 posts.

Mocha, Josie, & Siri - three VERY spoiled house cats
Your Bella is ADORABLE!!! Yes, I think she'll get better with time. I started off with a puppy in our master bathroom. She was a fairly calm puppy though. Just had SA sometimes and always wanted to be around us...

When I moved both dogs were very fascinated with the new house and did zoomies everywhere. They are now content to lay on the kitchen floor or in the basement. They still horse play around the house but they don't go nuts in terms of exploring!