Zefra @ almost 7 months old - critique please.
---
Zefra will be 7 months old on November 15, and I finally got some "okay" stacked photo's of her (anything where she is not moving is a feat in itself, so these were a miracle!).
I know she is not in the ideal developmental stage to critique, but I thought I would ask anyways, just because I had the photo's.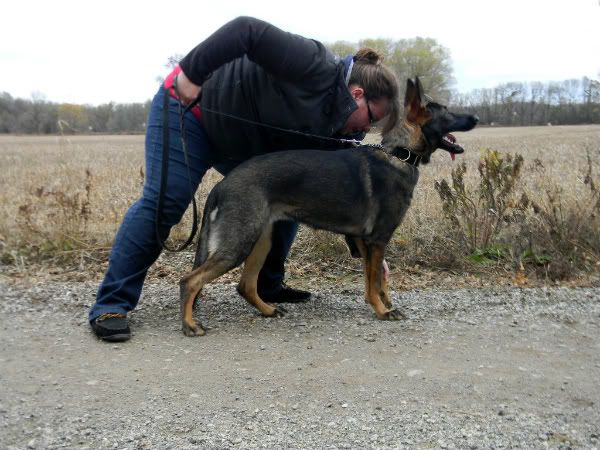 Just wondering what you think she will be rated as? I am going to wait to do her breed survey but may enter her in a few fun matches for experience over the winter months.
---
G Wild Winds Zephyr of Cognac BH, HIC, NTD, ITD, CGN, TT
Wild Winds Archangel Raphael HIC, TT
XX z Weberhaus
You know i have no idea but i do have to say for 7 months old, she's got a mature build IMO. She holds herself nicely. Very smooth. No gangly puppy look to her. If i'd never known how old she was, i would have thought she was a young adult about Shasta's age. Beautiful feminine head to her. She's definitely growing up very nicely!!!
---
Shasta GSD 5/5/10 CGC, ITD, TC
"Dax" Thor z vom Weberhaus BCAT CAX2 CGCA ETD HCT NCO-1 PKD-T RATI RATN RA TC TKA 3/18/2013
"Hades" Guilty vom Blutfeuer 10/26/2018
Zena GSD 6/1/03-2/16/2016
Riley GSD/BC 1/10/05-2/1/2013