we're getting there!
---
This was the "stack" pic I took 7/18/09:
This was taken 8/27/09 while we were out hiking, please excuse the bad quality as I had the camera in the wrong setting.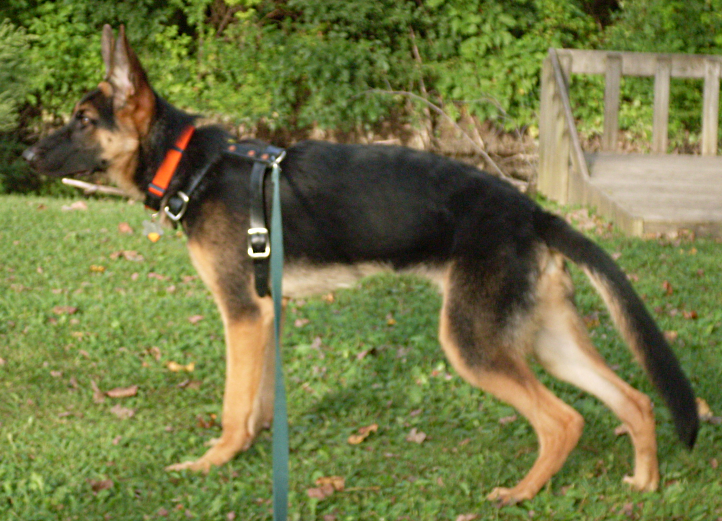 Anyone have any critiques on how he's developing so far? He's about 6 1/2 months old and I know his feet are hidden in the grass so it's hard to really see them. Personally I think his pasterns are kinda weak, is this something that will correct itself as he matures? Neither of his parents had bad pasterns/feet.
A couple head shots as well: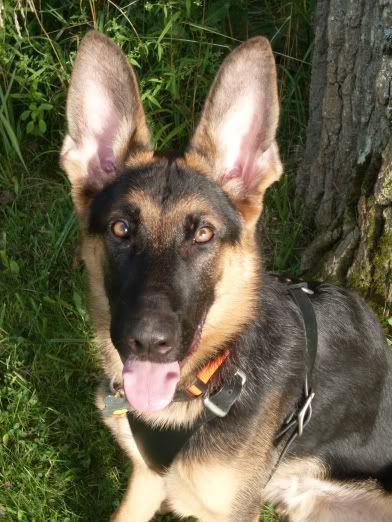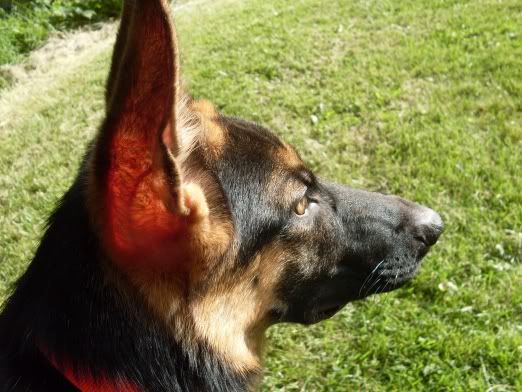 ---
Kelli Black &
Bianka "Shade" v. Littlehaus (2/2/11)
Wodanaz "Odin" BH, CD, RE, TT, CGC, TDI, OFA H/E (2/13/09)

"Utility is the true criterion of beauty."
- Captain Max von Stephanitz
Re: we're getting there!
---
What a cutie! I love those ears! And his form looks perfect to me! But who am I but a GSD lover!
---
London's Mom

---------------------------------------------
Minerva 9/1994 - 1/2009
Lugar 4/1997 - 2/2009
Olina 4/2009 - 2/2011

London 1/19/2009 -
Emma 8/27/2010 -