Member
Join Date: Nov 2013
Location: Katy Tx.
Posts: 83
Hunter's first hunting trip
---
We started loading the truck at 5am friday for the 5 day stay at deercamp. Hunter knew that it was going to be a special day because of all the preps and activity the day before. Coolers, duffle bags, pillows and bedding, rifles, among other things carefully stacked in the living room and ready to go.
He didn't eat much that morning because of the excitement in the air. He walked around us but would keep at least one of us in plain sight at all times. We let him out in the backyard when we began taking things outside to be loaded. From that point he wouldn't even go back in the house. He paced the fenceline whining with an occasional bark as we worked. When we went back insisde to sit and drink coffee before we left, he sat in the chair outside with the truck in view. He was not gonna miss out on this. No way!
Getting him to jump in the truck was not much of a hassle (never is) and we were off and rolling on the 4 hour drive to camp.
By the time we arrived, the temp had already been below freezing since the previous day and was falling at a steady rate. I immediately began stacking firewood on the porch to keep it out of the sleet and freezing rain that I knew we were gonna get hit with.
When we finished unloading the truck, we got our first bad news that I kinda expected anyway. No running water. The pipes under the cabin were frozen solid. So I went out to the well tank and filled several 5 gallon Ozarka jugs that I keep there for such a time as this. Then the wind started to pick up, as did the sleet and freezing rain and never let up for the rest of the day. We were stuck inside.
Now to get the cabin cozy. We got a good roaring fire going and cranked up the propane stove to warm the place up. I made a warm bed for Hunter by putting couch cousions on the floor with his big doggie mattress over them covered with sheets. He liked that. We stayed inside all day and all that night going out only for his potty breaks. He loved just laying in his bed and gazing into the fire.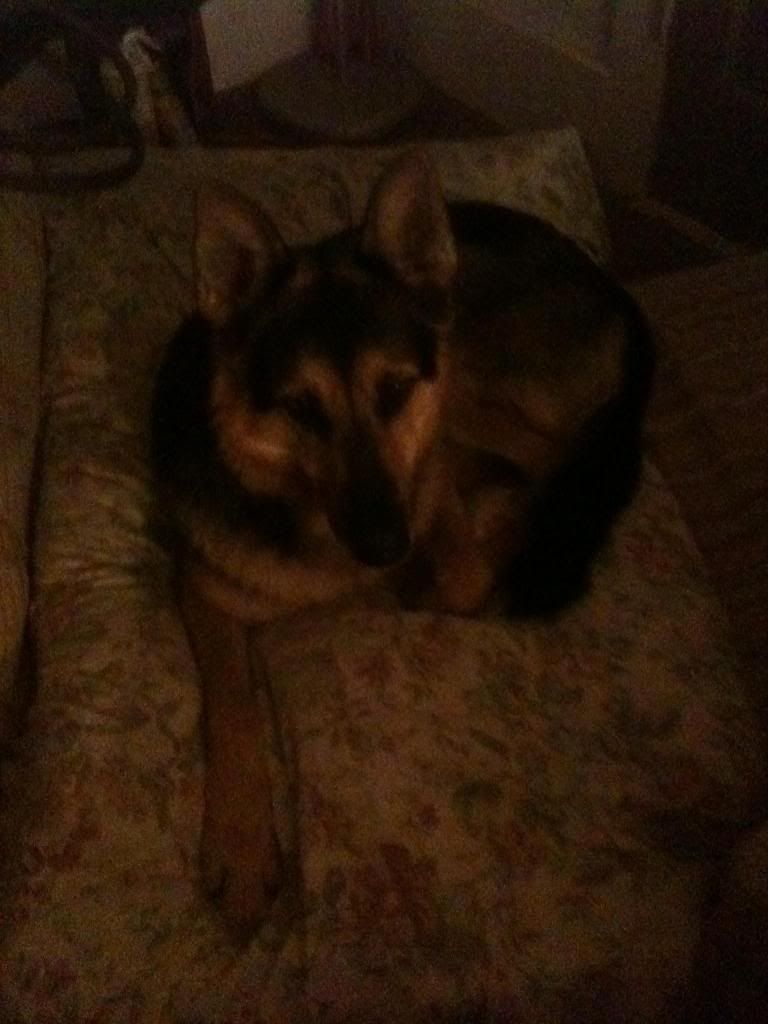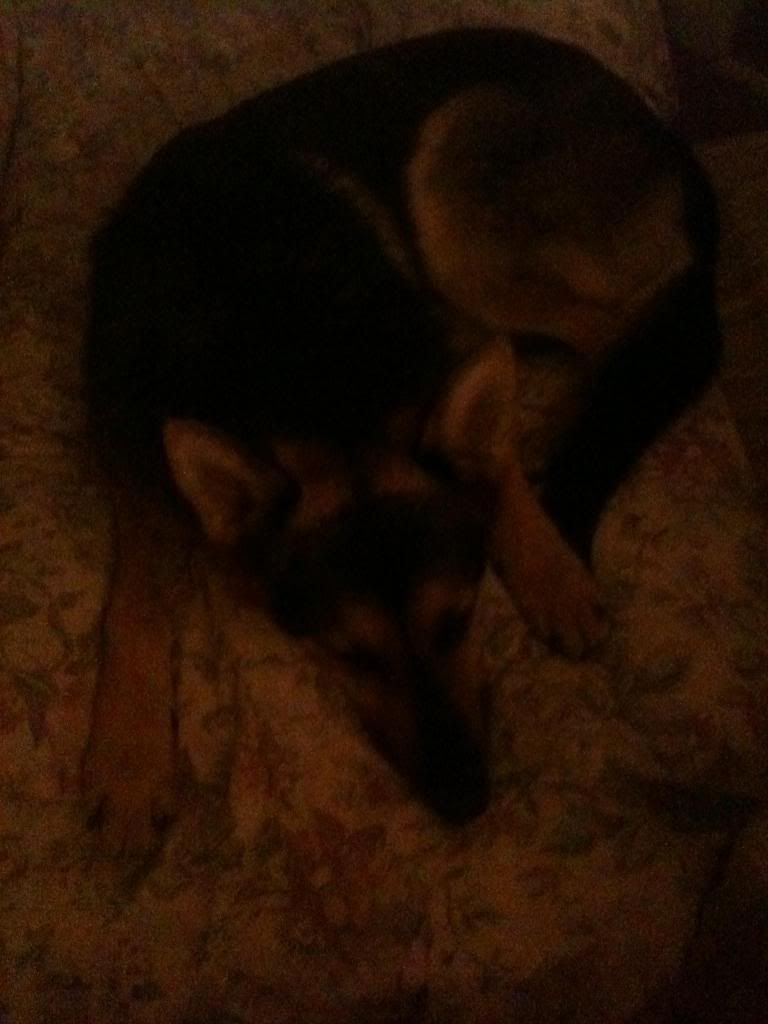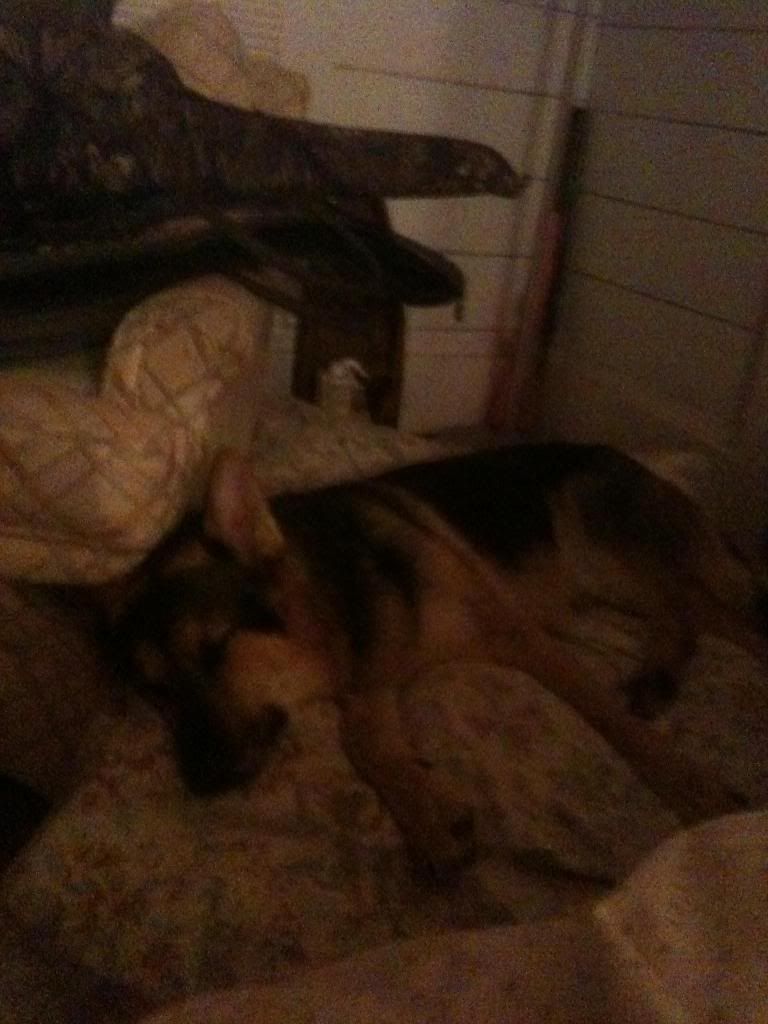 The next day never got above freezing The official low was 22 but the thermometer on the porch read 19. It would have been muddy but the ground was frozen and seemed strangely dry. Hunter was up before dawn and ate his breakfast in about 0.3 seconds and was at the door doing his circle dance. So we got bundled up and went for a walk. He was in the clouds! I have never seen this gator so excited. We hit the field for some hiking fun.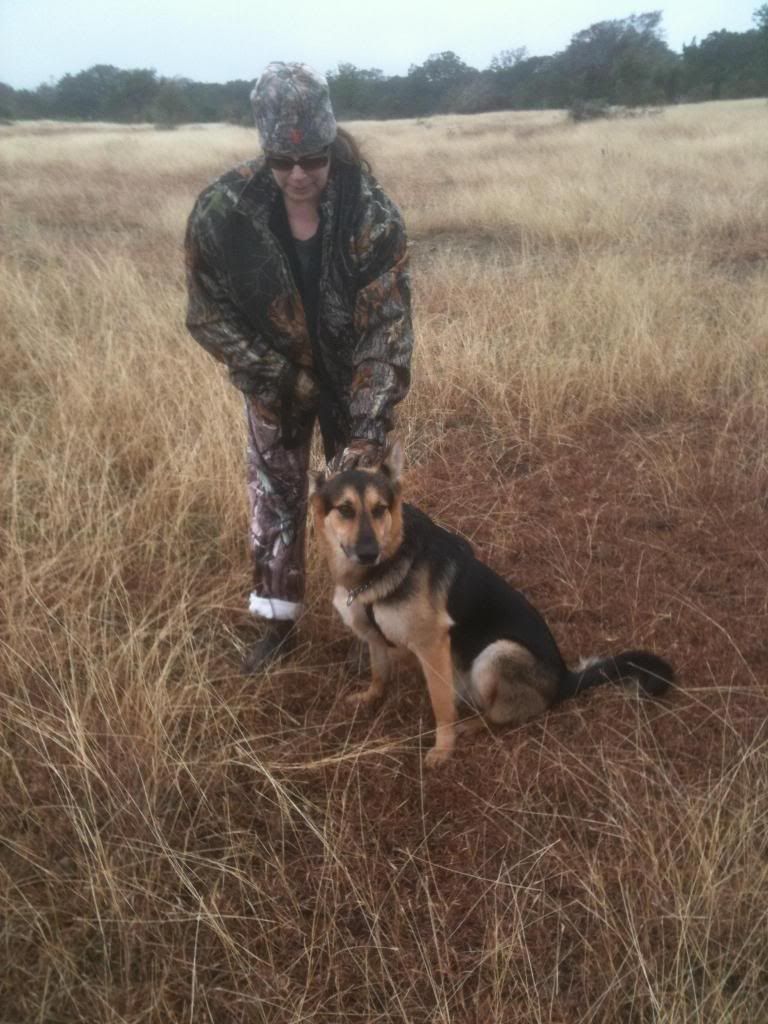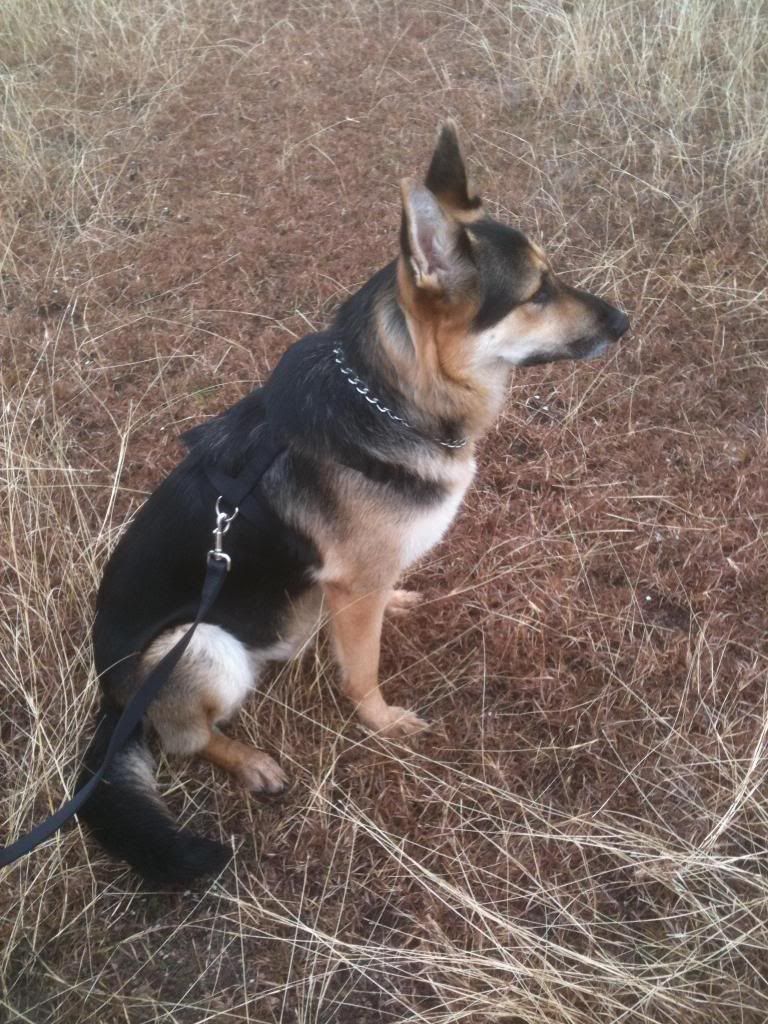 Check out these strange ice formations. Razor thin, would shatter when touched.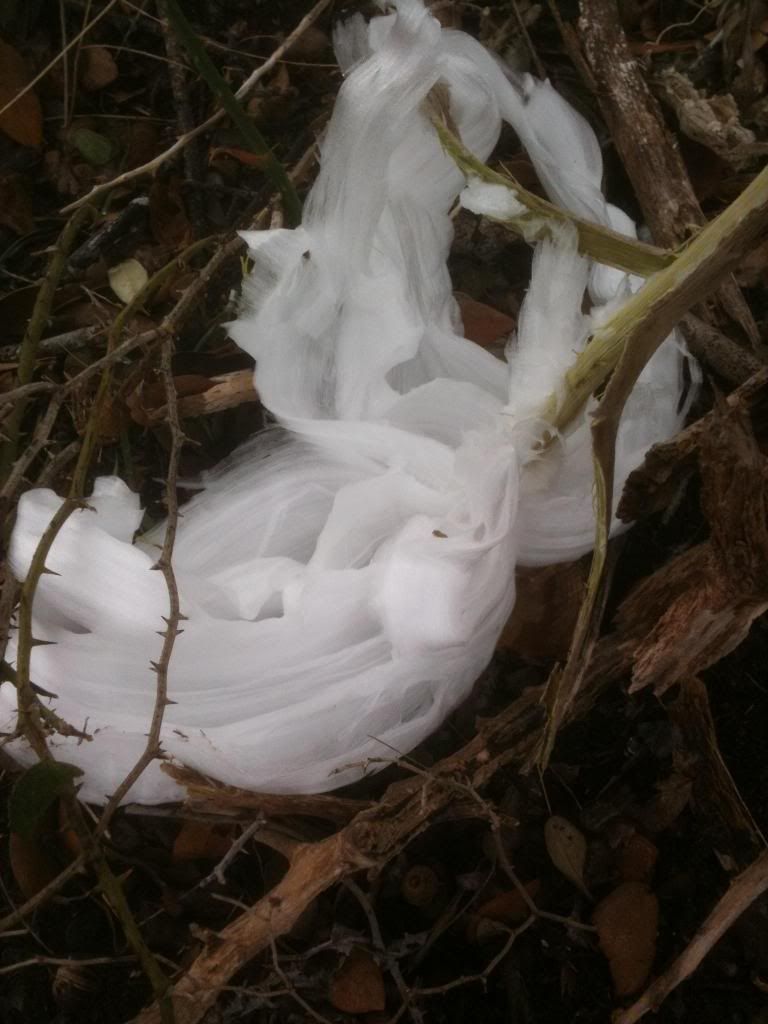 More pics to come..
---
Last edited by Hunter's Dad; 12-14-2013 at

12:38 AM

.
Banned
Join Date: Jun 2013
Posts: 1,158
thats awesome. i hope he gets a deer! my dog also knew something was up when the family was up at 5am. every time i went to put something in the truck he had to come along just to make sure we didnt leave him at home. this is what getting a dog is all about; so they can share your adventures with you.
Member
Join Date: Nov 2013
Location: Katy Tx.
Posts: 83
I hear ya boomer! Your boy knew the drill eh?
Member
Join Date: Nov 2013
Location: Katy Tx.
Posts: 83
The second and third day were fun with lots of woods walking, grilling and campfires. The water actually came back on on sunday after the thaw. Hunter loves laying by the campfire after hiking and a good meal. We did lots of both!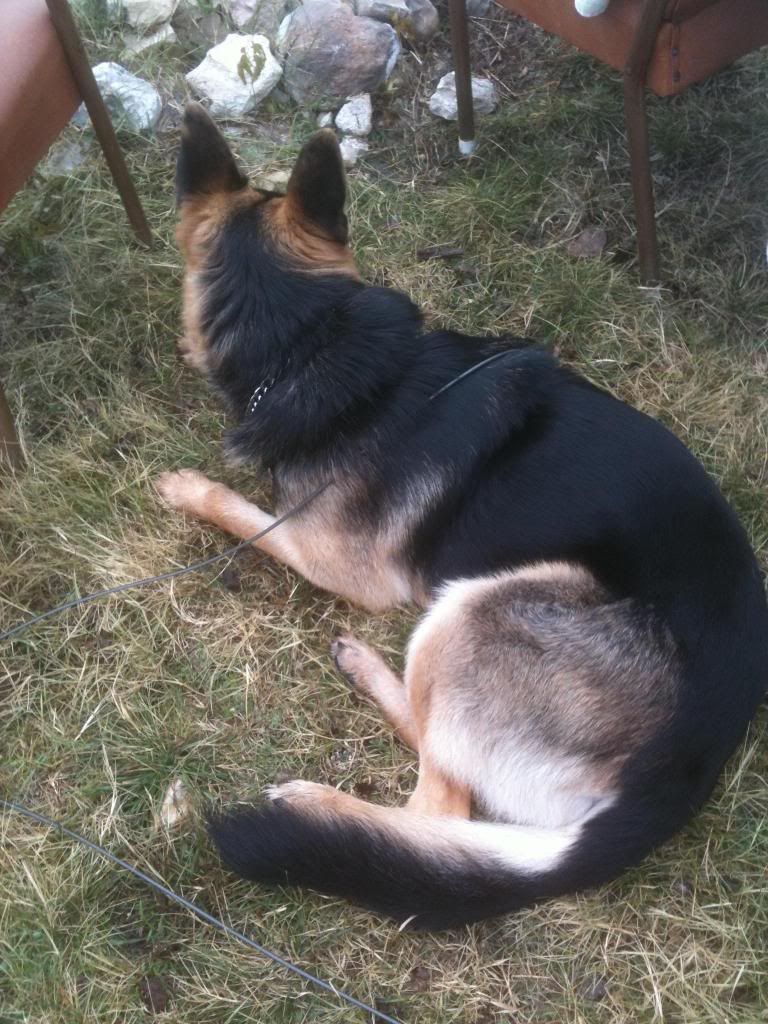 On monday and tuesday I took several hunting excursions and connected with a nice 94lb doe. Hunter was beside himself with excitement! He was the first to have a taste also. After I feild dressed her, Hunter got the heart, (in bite size pieces of course)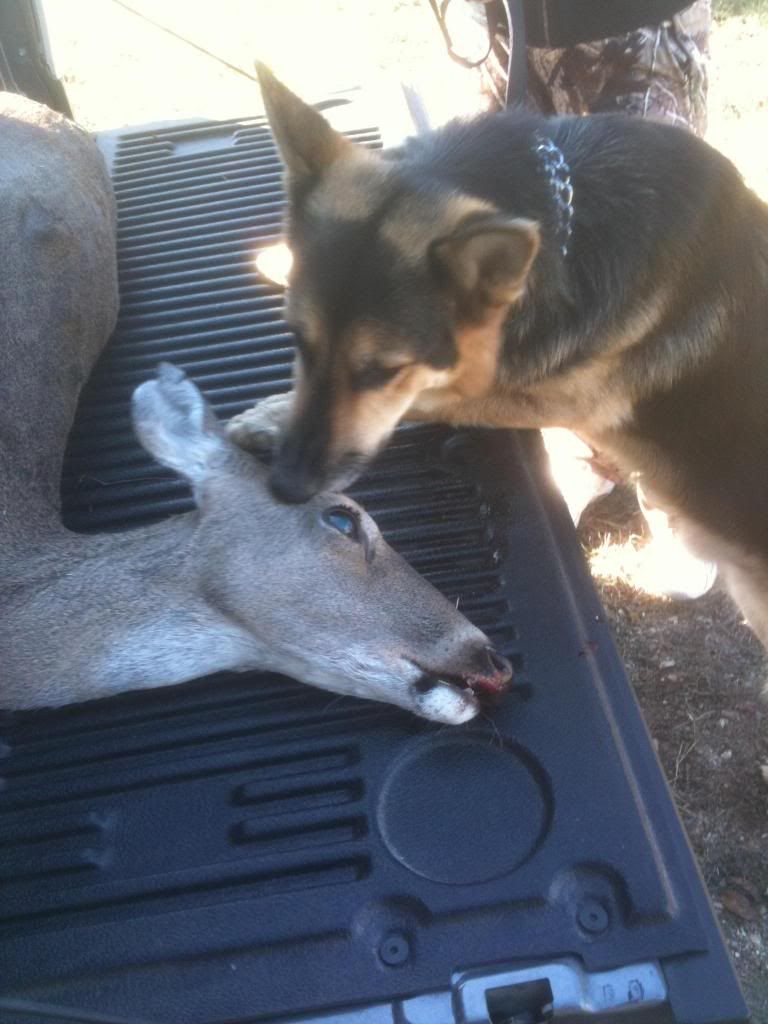 Since we got him from a rescue org, I dont know if he had ever been out in the wild before. But he took to it like a fish to water. My boy is a natural outdoorsman which I already knew from our fishing trip last month. We are going back to camp in January and we are going to be doing recall and hopefully offleash training. But until then. It's good to be back in the creature comforts of home.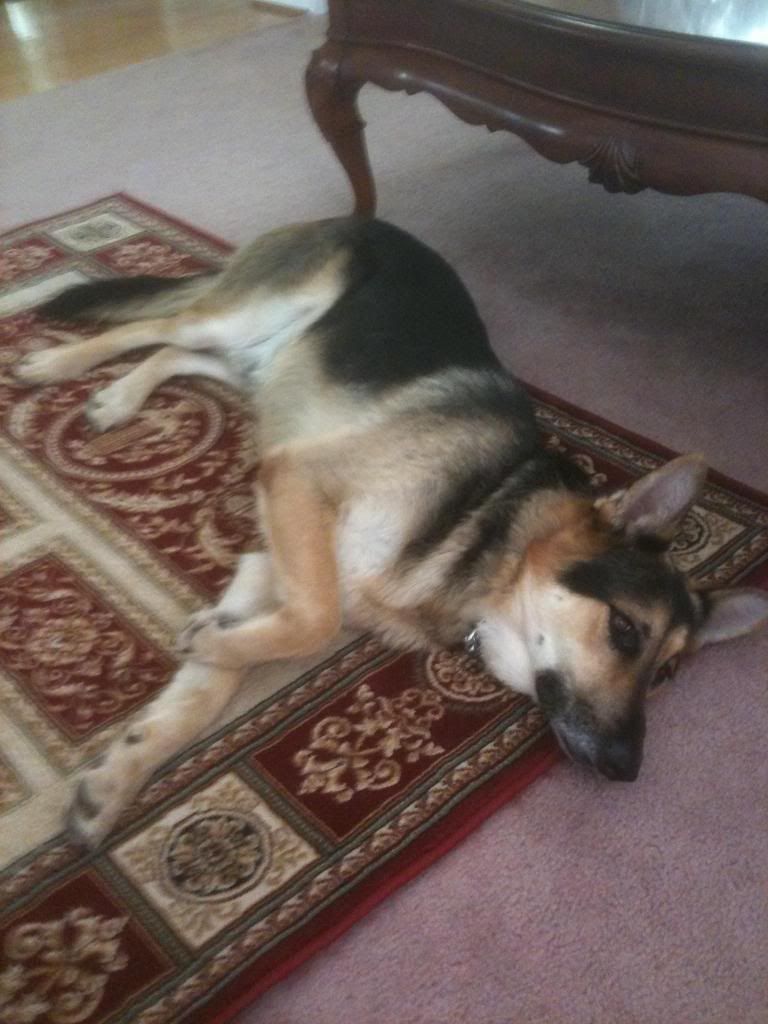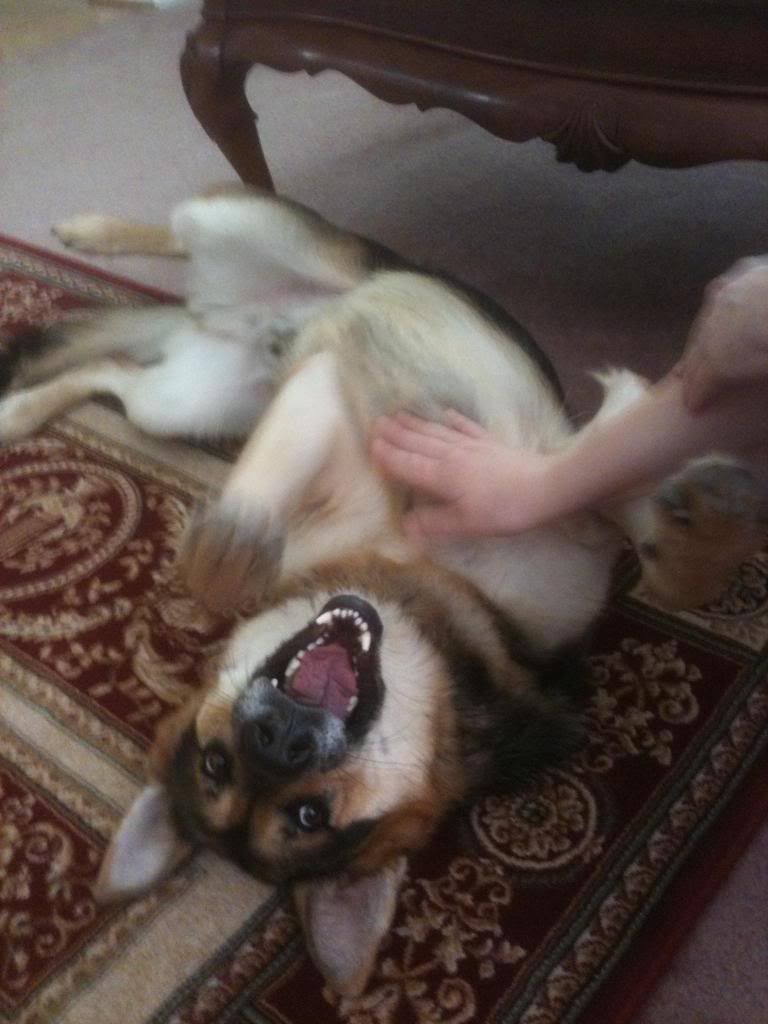 Member
Join Date: Jun 2010
Posts: 57
Haha that last pictures is too cute. Congrats on the deer!
Hunter looks like a very happy dog...good lookin' one too.

Your wise care keeping him on lead reminds me of our dog Cody of 20 years ago. I was walking in the woods with him off lead (fenced property, but 1700 acres) and he caught sight of his first deer. That was the last I saw of him for about 30 minutes. He returned to where we "parted company" with a huge grin on his face, completely covered with mud and burrs. It was impossible to be mad at him. It took me most of an hour to clean him up enough to let him in the (front) of the truck.