Show Me Your GSD and small dogs!
---
Hope this hasnt been done yet, since I have had a GSD and rat terrier for over a decade I just love it when a big bad GSD and little dog are buddies!
Rocky and Toto= Best buds for life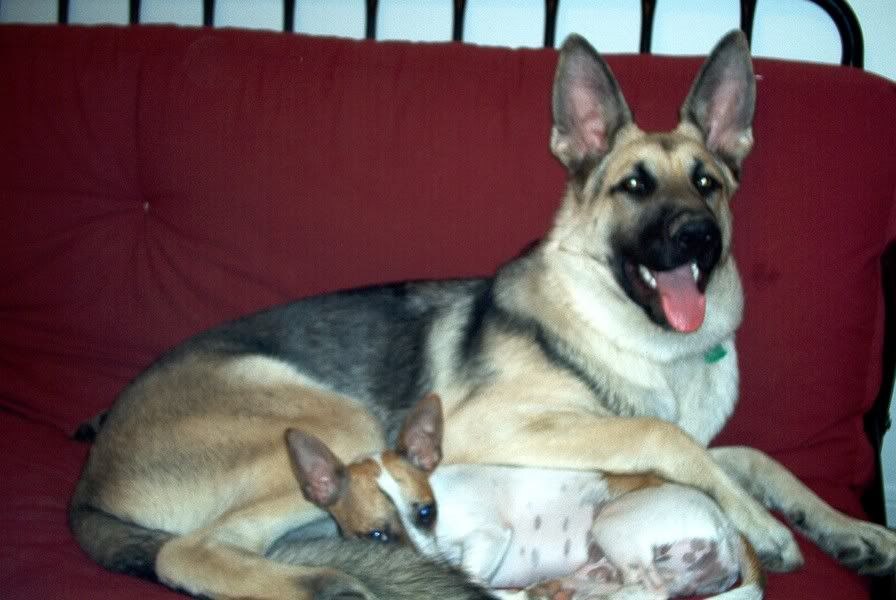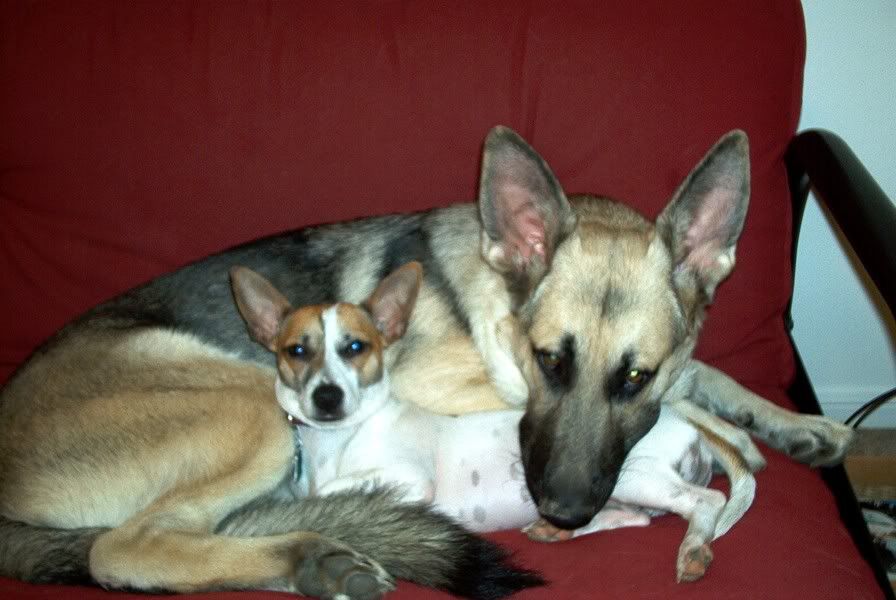 ---
Rocky - GSD 6/21/2003
Toto - Rat Terrier 10/2002-9/2014
Layla Vom True Haus - 12/09/2012
Senior Member
Join Date: Sep 2013
Location: Shediac NB canada
Posts: 452
---
Shanna

My Pack:

Jasmine - Female Miniature Poodle - born Aug 15, 2010
Loker Delgado Von Stalworth - Male GSD - born Jan 26, 2012
Koda & Zazu - 7 year old male cats
Alex - Male Cocker Spaniel (rescue) - RIP Cuddlebug 2007-2010
To view links or images in signatures your post count must be 10 or greater. You currently have 0 posts.

"I like Daffy" Moderator
Join Date: Jun 2003
Location: New Douglas, IL ( near St. Louis)
Posts: 3,279
Huxley with Princess Fiona. A little mix of who knows what besides, we are pretty sure, some peke. She started out as a feral, was saved from a life lived under a shed, ended up in lab rescue
and was a "foster failure" for the rescue coordinator. I wanted to keep her because she and Huxley were in lurv
and she was basically like a stable pony for him when he was going through his worst reactive stage. But she could slip through my fence and with her having been a feral it was too dangerous.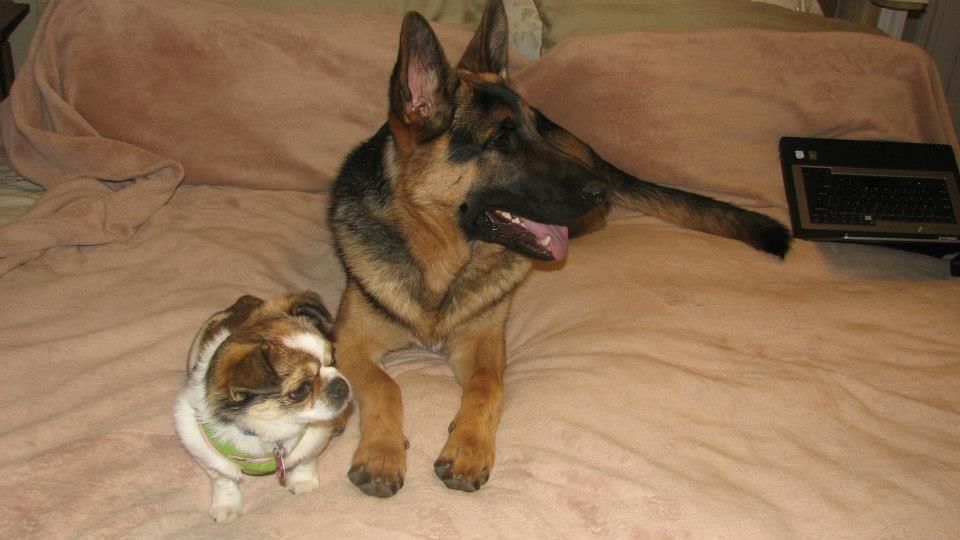 Kiss kiss my darling
He still loves the small ones, no matter their age. We saw Fi right before Christmas and they greeted each other like long lost lovers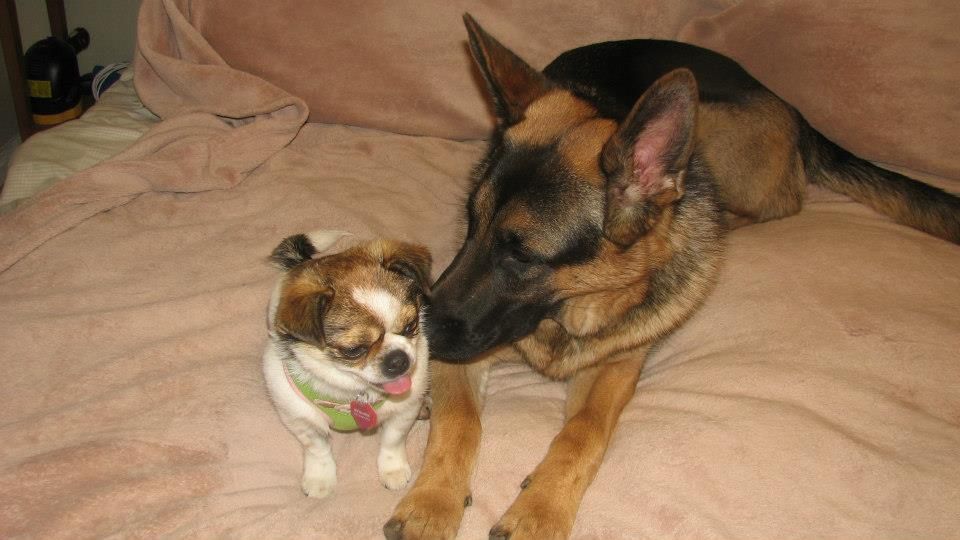 ...me and my 5-month-old pup! U think she was laughing with me during this pic!! I adore her!
Sent from
Petguide.com Free App