Elite Member
Join Date: Jan 2001
Location: Chicagoland
Posts: 1,823
Yup...I have the first t-shirt posted. Really cool. Got it at a pet show at Arlington some years back.
Also have a GSD pillow and collectors plate, cookie jar and silver charm!!!
Love them all.....
---
Izzy's Mom
R.I.P. 11-8-2000 - 10-27-2013
You will always be in my heart
To view links or images in signatures your post count must be 10 or greater. You currently have 0 posts.

Beverly
To view links or images in signatures your post count must be 10 or greater. You currently have 0 posts.

GSD Beer Stein
---

Here's a useful item - if you like drinking your beer in style!
(I've never been able to figure out why he has those books tucked under his paw!?? : )

Ingrid, where did you get that? It's great!
3D German Shepherd Chocolate Mold, 2 Piece
---
My mom makes homemade candies for many occasions. I've requested this chocolate masterpiece for my Easter basket!

Large 2 piece chocolate mold makes a statuesque 3D replica of a german shepherd measuring 6.5" X 8.5". The completed chocolate piece weighs 1.5 pounds! (available at fancyflours.com for $10.50 US)
I have a couple of baseball hats. They're from the RCMP police dog services and have a GSD head on them.
Over the years I have collected German Shepherd nostalgia and stamps like these:
1991 Souvenir (all German Shepherd) stamp sheet from the Udmart Republic, a part of the Russian Federation featuring German Shepherds of all kinds and colors
GSD playing cards from 1938 and 1944
Post card titled "Challenge of the Yukon" issued in 1938. There is a 'stamped' signature of Sargeant Preston at the bottom of the back of the card along with the following description: "GERMAN SHEPHERD is often called a Police Dog. His services to mankind are many. He is very adaptable to training and widely used as a "Seeing Eye" dog for the blind, guard dog and protector. He is intelligent, with power to judge for himself. His loyalty, dignity and honesty make him a real friend to his home and family. German Shepherd pictured here is Champion Captain Franz v.d. Oldehove, C.D."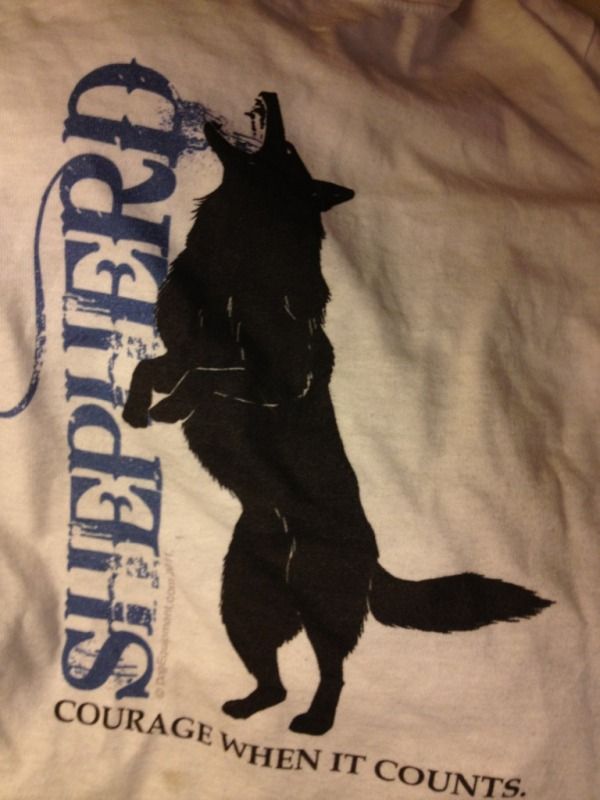 ---
"For the animal shall not be measured by man. In a world older and more complete than ours they move finished and complete, gifted with extensions of the senses we have lost or never attained, living by voices we shall never hear."