New Member
Join Date: May 2014
Location: Indiana
Posts: 3
Meet Niko!!
---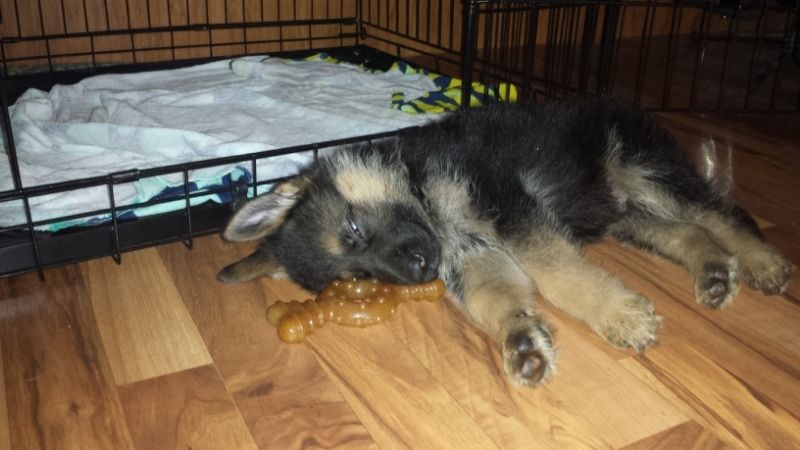 The Administrator from the Great White North, eh?
Join Date: Jun 2006
Location: Northern British Columbia
Posts: 16,271
Super cute!
---
Lucia


To view links or images in signatures your post count must be 10 or greater. You currently have 0 posts.


Keeta BH, OB1, TR1, AD
Rottweiler/Hairy Dog mix?? 2004-2015
Junior Member
Join Date: Mar 2014
Posts: 32
Looks like you need to vacuum your carpet.
Knighted Member
Join Date: Nov 2011
Location: South Dakota
Posts: 2,392
Um that's the pattern on the carpet and what a cutie!
Love the sleeping picture...........
---
"If there are no dogs in Heaven, then when I die I want to go where they went."
― Will Rogers
Hey there niko puppy
---
Ace Von Backyard 3/12/2014
Very cute!!!
---
Kathy

URO3,UCD Aleshanee Windridge "Kayos" CD,TDX,RE,CGC,HIC,TC
PTE,AG2,AN,URO3,UCD Xtra!Xtra! V TeMar "Havoc" CDX,GN,RE,CGC,HIC,TC,BH
UACH,URO1 Tidmores Rising Star Lydia "Mayhem" CD,BN,AX,OAJ,NF,RE,HT,TC,CGC,


Bridge
Lucky, Wolf, Max