New Member
Join Date: Jun 2014
Location: Wroclaw, Poland
Posts: 6
2,5 month old GS long coat :)
---
Hi, I want to show to you my and my fionce's first dog
Her name's Tori and she's 9 week old
These are from arrival to our home, 3 weeks ago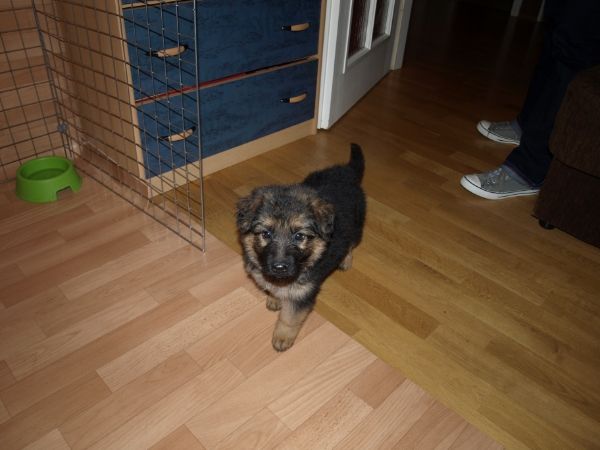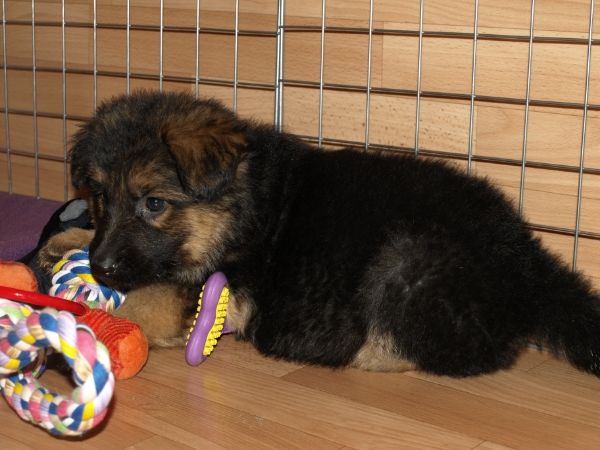 Aaand from yesterday's walk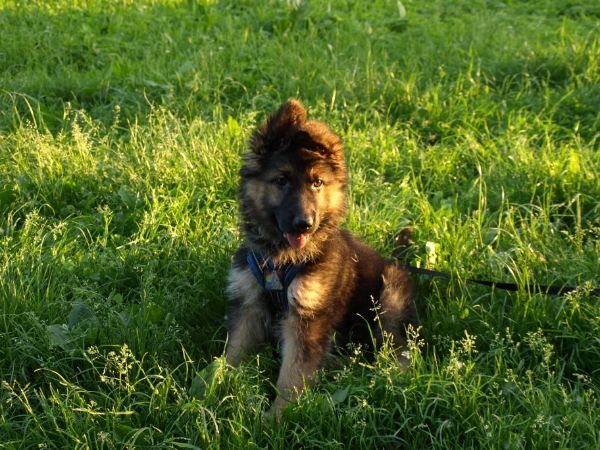 Absolutely adorable
---
Shanna

My Pack:

Jasmine - Female Miniature Poodle - born Aug 15, 2010
Loker Delgado Von Stalworth - Male GSD - born Jan 26, 2012
Koda & Zazu - 7 year old male cats
Alex - Male Cocker Spaniel (rescue) - RIP Cuddlebug 2007-2010
To view links or images in signatures your post count must be 10 or greater. You currently have 0 posts.

Tori is a Beautiful pup! Please tell the type of harness your using the photo and the reason you chose that type? Thanks in Advance
New Member
Join Date: Jun 2014
Location: Wroclaw, Poland
Posts: 6
Tori sends greetings for such pleasant words
This harness is borrowed from our vet and coach. She got it from Finland, and it's not available in central Europe, so we have to give it back when she grows out of it.
This may be a clue, it has sign 'Happy Dog' on the front side, but I didn't find it on Internet.
The reason why we chose that one? It's very, very light one, so she doesn't feel it so much on her. It has also wide stripes, so it doesn't hurt her. Anyway, she doesn't pull on the leash, so it's not a problem
New passion found today - muuuuuud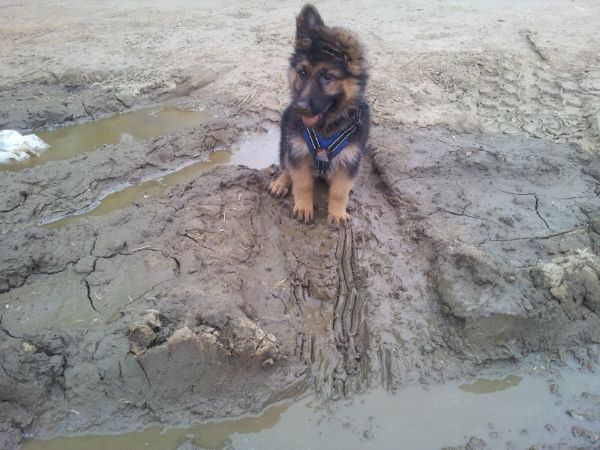 Member
Join Date: May 2014
Location: Taylors, SC
Posts: 52
My puppy is named Tori LOL
New Member
Join Date: Jun 2014
Location: Wroclaw, Poland
Posts: 6
Member
Join Date: May 2014
Location: Taylors, SC
Posts: 52