Never get sick of seeing them run...
---
After my first girl had such horrible HD, it is something of beauty to me to see my current dogs run without hesitation.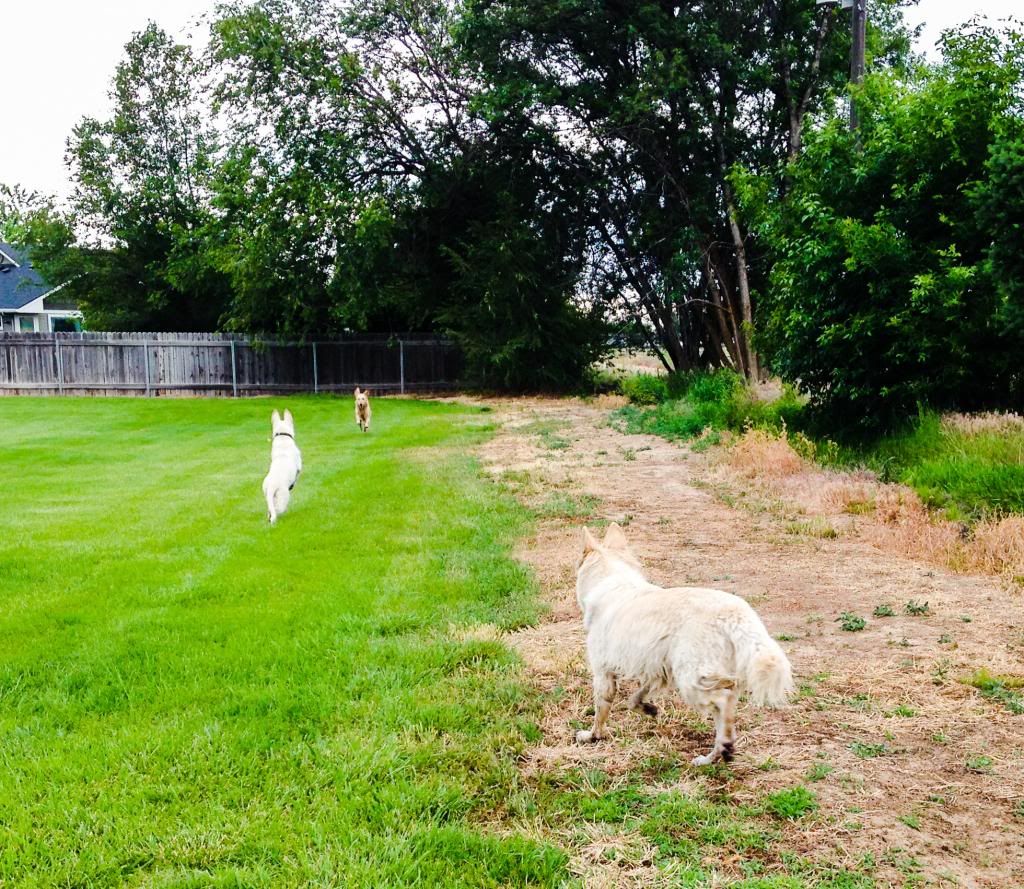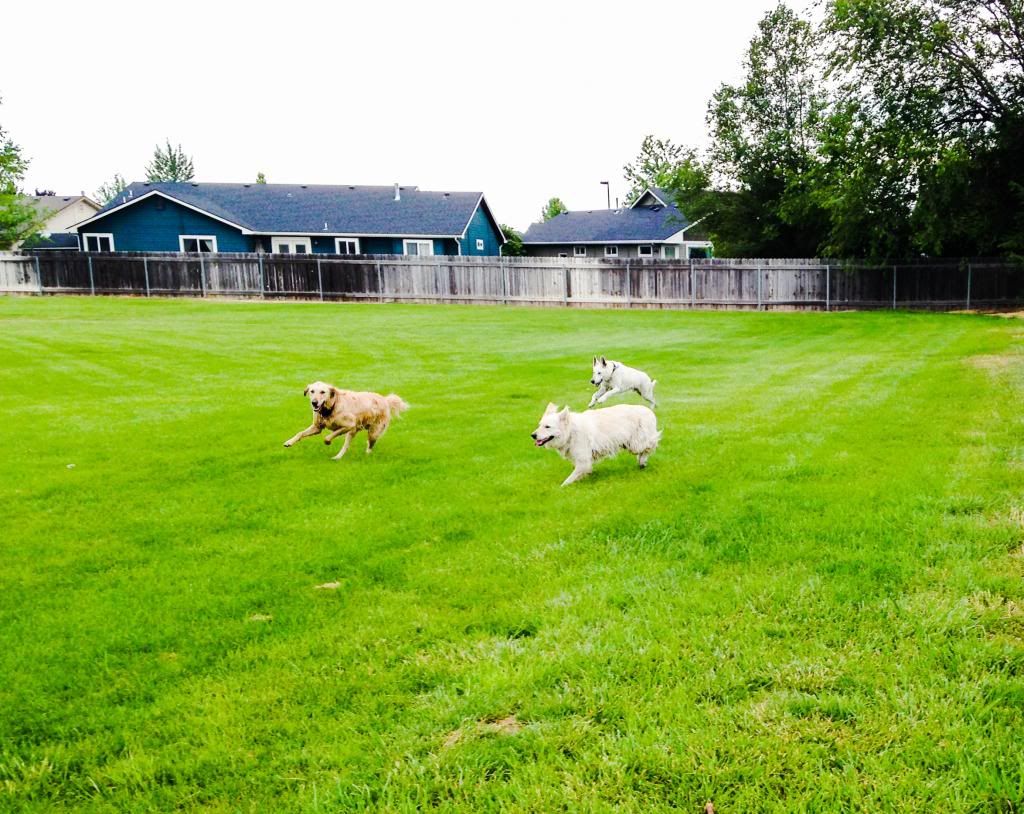 It still almost moves me to tears.
However generally they are just kind of dweebs...
Tunnel Game
And I don't understand why it is such a fun game to them lol.
I'm with you, beautiful to watch.
My three have an almost nightly ritual where they run around the yard and then we open the gate so they can run in the woods..watching them jumping over the stone walls, tearing down to the river and coming back again never gets old. (them running in the house with wet muddy feet is a different story
)
Oh man I want to live where you do! I have to drive a little to find that kind of land for them to run around in.
They love running and playing. The woods and water especially make Leia into a gleeful girl. She lives to go running through those areas, and the sheer joy she takes in it makes me smile.
Our backyard is just dirt, so mud is something I've grown accustomed to lol. Least the weeds are basically down to zero now though. Lots of cheats around here.
New Member
Join Date: Jan 2014
Location: Ireland
Posts: 7
Totally agree, nothing better than seeing them really run!

We've just moved to a 55 acre farm converted to woodland for the dogs and Shade has never been so joyful! There are dykes running through the place and he just loves splashing through them and chasing the other dogs around. I don't think I'll ever get tired of seeing his happy face bound through the trees.

Plus I just love the way Sheps move!
---
My Rescue Pack.
Shade - Male GSD, born October 2013
Buddy - Male, Corgi Butt, born August 2013
Mecca - Female, Irish Wolfhound x Collie, born Feb 2014
Nacho Chiweewee - Male, Chihuahua, born January 2014
Oh gosh, I am jealous of all these beautiful places you guys own lol. I don't live far from places I can run my kids on, but having that in my own backyard would be to die for!