Gunther then and now :) almost 2 years old
---
Gunther when we got him (~4 months give or take)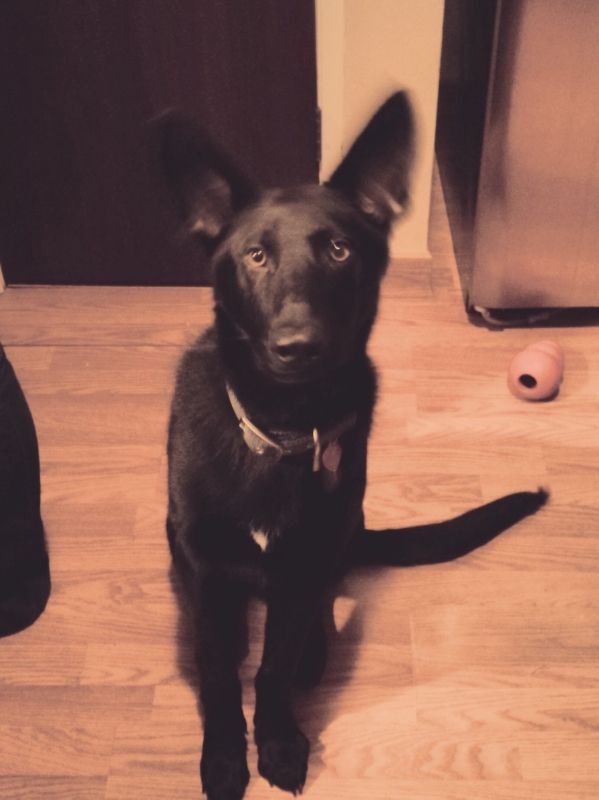 Gunther now at almost 2 years old (he's two one June 18, its what the shelter thinks his birthday would be).
He was not amused at me making him sit while I took pictures haha he kept jumping at the ball going "THROW IT ALREADY!!!"
The first year was hard (him being my first dog but not my husbands and me doing all the training) many tears were shed.
Going on two and I'm happy to have in my life, wouldn't trade him for anything. The house would feel weird and off balance with my little hurricane tail clearing all the coffee tables
Good looking boy !! My next GSD will be all black
Wow. What a beautiful creature.

"...many tears were shed..." haha. I know what you mean. I remember shedding a lot the tears. You're awesome for sticking it out.
---
Carrie

Mac - 4 year old GSD
Bart - 9ish year old GSD/Akita
& 3 Cats Buffy, Rusty & Magoo
Thanks guys
he's my little 85lb fluff ball