New Member
Join Date: Apr 2014
Posts: 9
New GSD!
---
I recently rescued this 2 year old, boy and I am IN LOVE!
He's my first ever GSD and I have not been disappointed at all. I have raised and shown Siberian Huskies in the past, so I am used to dealing with a difficult breed, but this is a whole new ball game and I have so much to learn! Thankfully I have some good friends and mentors to help!
He has a decent pedigree, with working/show lines. He's already AKC registered, but I am going to dual register him with UKC so we can show UKC and work both. He lacks high drive for IPO, but I want to try obedience and possibly agility and dock diving with him.
He's only been here a few days, so these are the best photos I have. I plan on getting some decent stack photos today or tomorrow.
His name is Wesson! His registered name is blah. His previous owners weren't the best with his name.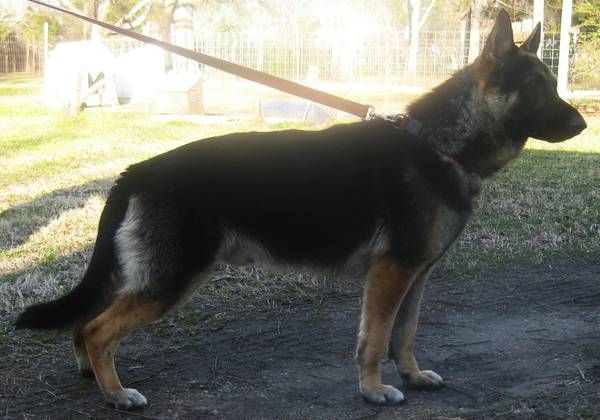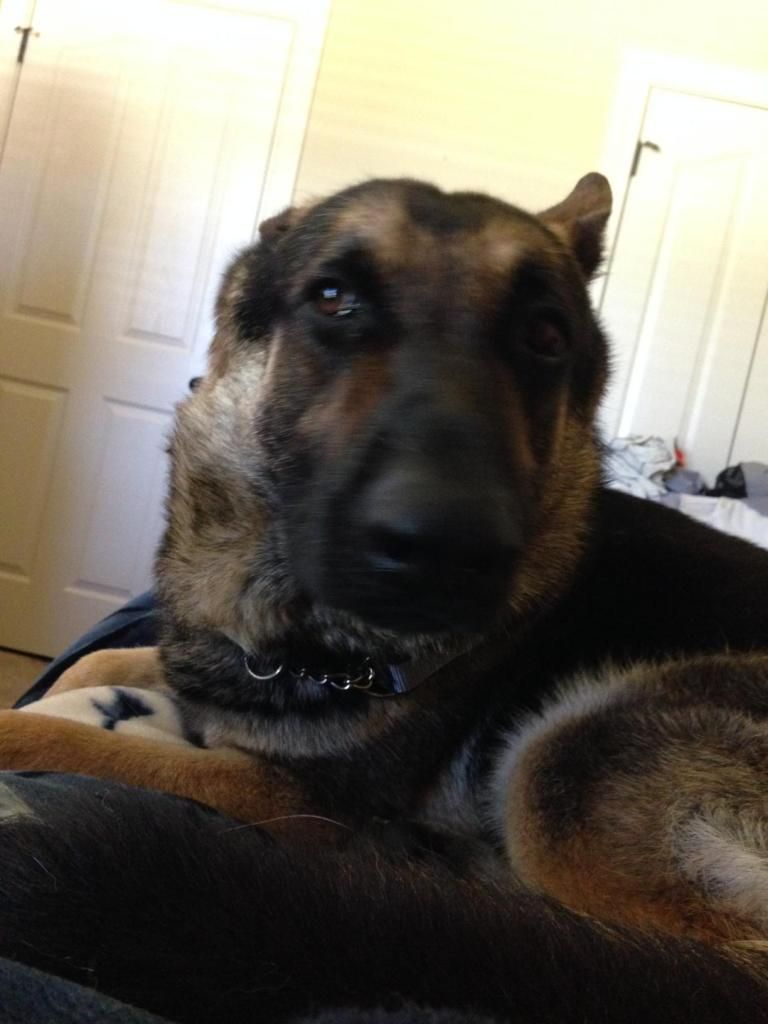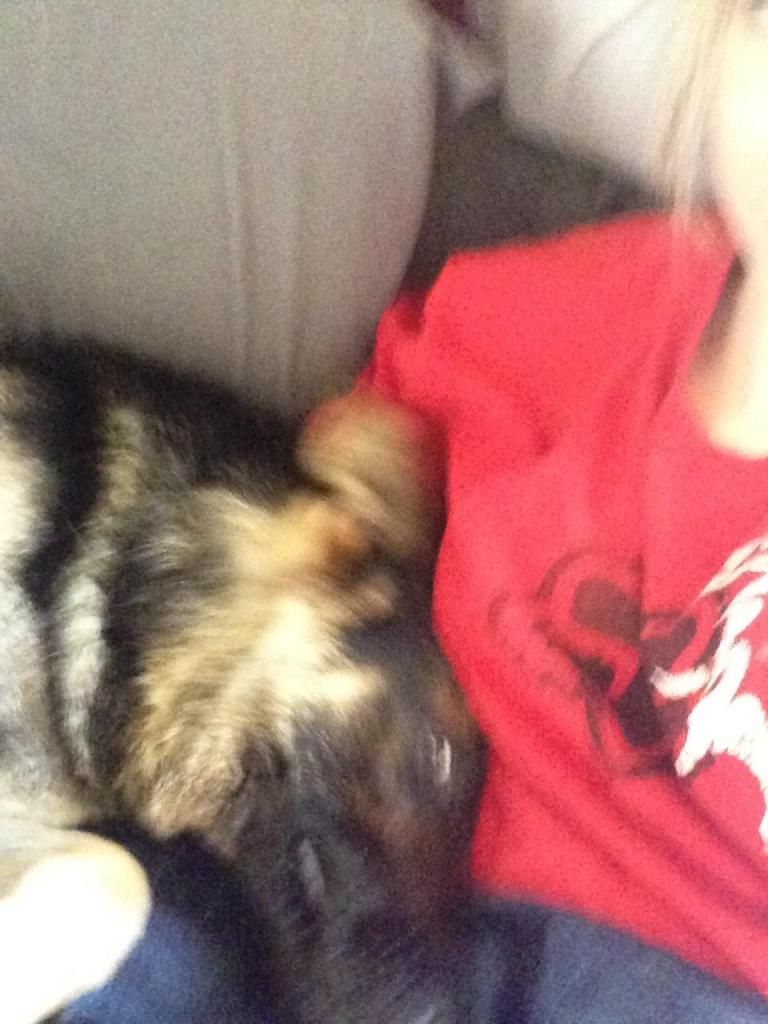 He's already super attached to me and protective of me. Awesome dog, I'm very lucky to have found him!
Lounging after his bath. He was exhausted after the "abuse" lol. He's completely terrified of my HV drier and refused to lay anywhere other than the dirty patio.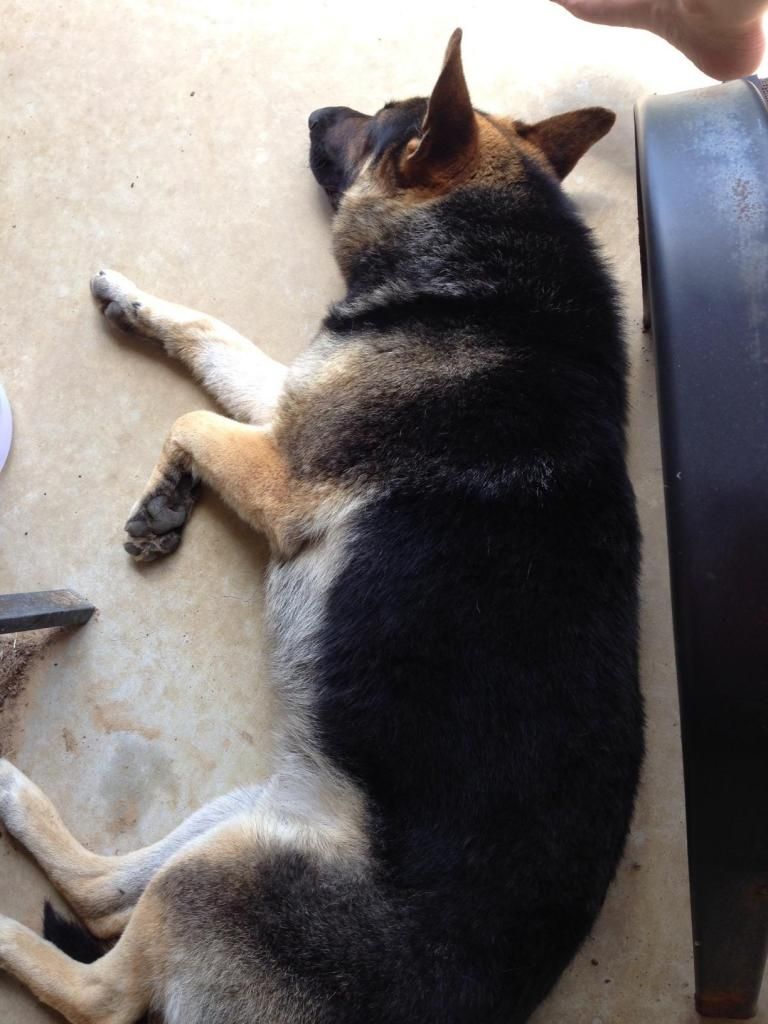 Awwww, how nice of you to give him a loving home! He's sweet.
Congrats on your new guy.
New Member
Join Date: Jan 2014
Posts: 24
Looks like you found your guardian. Great lookin boy, have fun with him. After owning a GSD its almost impossible for me to consider getting a different breed.
Welcome to the forum, thank you for rescuing this guy and congrats!
---
Lauren

Sinister ~ black male GSD 3.11.09
Draven ~ male Dalmatian 6.30.13
New Member
Join Date: Apr 2014
Posts: 9
Thank you!
I already love him to bits. He's already so loyal to me and I'm smitten with him. I can't wait to see more of his personality!
He already has this thing where he loves to lay right on top of me or right under my arm and just nuzzle me with his whole head while he wiggles around on his back lol. It's hilarious, but he's so heavy and his head is huge!
I've also just recently realized he's an insecure potty-er haha. He doesn't like to potty anywhere but our back yard. Not even if we go on long walks. He will wait 24+ hours to pee or poop unless I take him out back! It's the strangest thing.
Congrats on your new found love.........he's a great looking young boy.
Please keep informed on his development.
By-the-way, German Shepherds are very loving and will pick one person(in most cases to show their affection)....case in point, my wife and I have raised and trained seven German Shepherds all males with exception of or present young lady. All the males simply loved my wife, however, our young lady is my dog, for the most part....or at least I am lead to believe..............
---
"If there are no dogs in Heaven, then when I die I want to go where they went."
― Will Rogers
Knighted Member
Join Date: Apr 2004
Location: Iowa
Posts: 2,087
Great looking dog! Have fun.
Quote:
All the males simply loved my wife, however, our young lady is my dog, for the most part....or at least I am lead to believe..............
Many people say that male dogs tend to bond more with women and female dogs tend to bond more with men. I 100% believe it.
---
Lauren

Sinister ~ black male GSD 3.11.09
Draven ~ male Dalmatian 6.30.13