Master Member
Join Date: Oct 2010
Location: Florida
Posts: 802
Titanium Vom Truehaus 8 months old
---
just a few training pics. Yes, I am wearing flip flops my shoes were in the washer and my other pair I leave at work. but the first photo is from a different day and I am wearing shoes lol.
this is my first dog I am training for sport so we still have a ton of things to work on but we are learning together.
this is the second session where I am using a ball for a reward instead of food. he is way more focused. but he gets a little too excited for the ball so we need to work on his focus on me and him slowing down. but we are having fun trying.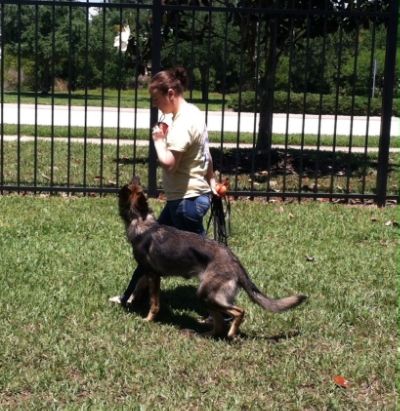 a little crooked but is a work in progress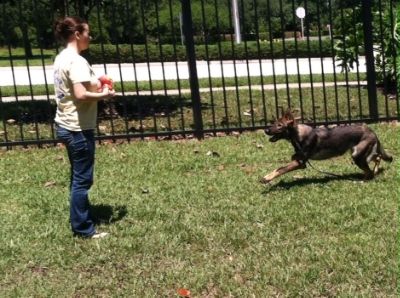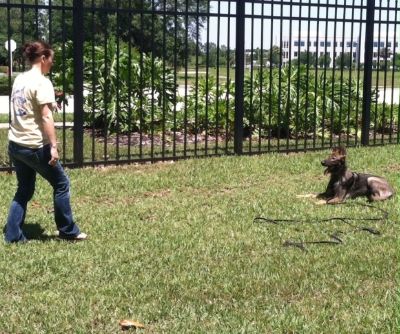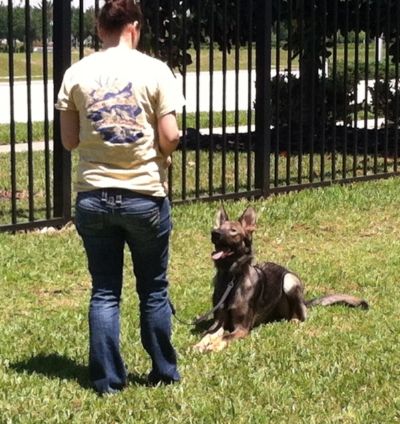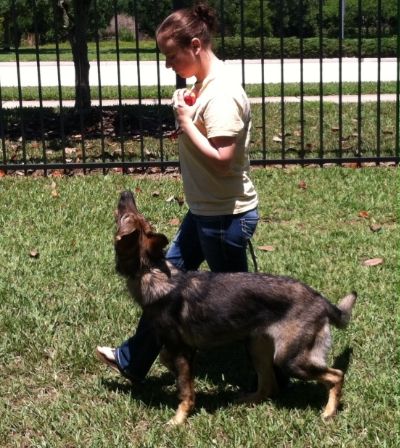 great pics! lookin good
Hope he's doing well !
---
Diane
Ozzie vom Kleinen Hain
Danger Danger vom Kleinen Hain aka Masi
Tranquillo's Kizzy
Jakoda's Kholee
"Angel" Jakoda's Bewitchen Sami CD OA OAJ OAC NGC OJC RS-O GS-N JS-O TT HIC CGC
"Angel" Steinwald's Four x Four CGC HIC TT
"Angel" Harmonyhill's Hy Jynx NA NAJ NAC NJC RS-N JS-N HIC
"Angel" Jakoda's Jagged Edge
Master Member
Join Date: Oct 2010
Location: Florida
Posts: 802
Yes, he's doing very well
New Member
Join Date: Jan 2014
Posts: 24
Your little boy is getting big! He has the same trot as his sister, she looks exactly the same carrying the puppy sleeve. It sure looks like you have his full attention, good job!
What a good looking boy! He looks so attentive too!
---
GSD/Dinozzo (A.K.A. SG Jocose vom Mittelwest); Cats: R.I.P. Xena & Zora; Ferrets/Falkor, Draco, Drogon
Master Member
Join Date: Oct 2010
Location: Florida
Posts: 802
I love his gait! He reminds me of a horse the way he extends his legs. He's got a great grip on the pillow. Always bites full. I'm excited to see how he progresses.