New Member
Join Date: Apr 2014
Posts: 2
our 1st shepherd
---
this is our first shepherd. i actually had one when i was a kid but was real young and just remember him. so this is her with my one daughter, she loves my girls and doesnt like not being around them. she's been good with all our other animals from dogs cats to our ducks and goats.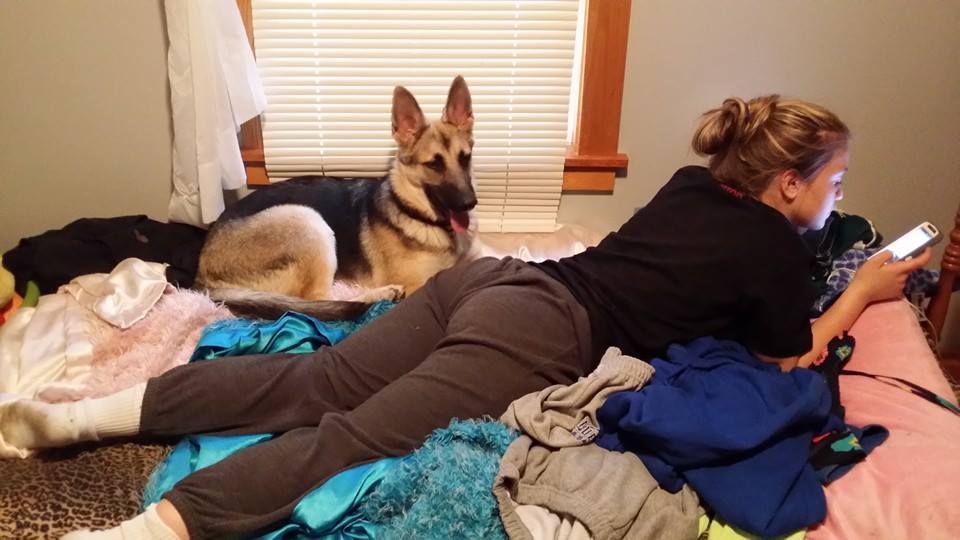 Welcome to the forum! What's her name? Did you get her as an adult? nice that she does well with your other animals, always easier when they all get along.
Looks like she's right at home!!
New Member
Join Date: Apr 2014
Posts: 2
have had her about a week. she was sorta a rescue dog. we named her storm. they said she is about six months old
It looks like Storm is now your daughters dog..........Congrats, on giving her a loving home......and keep us posted on her progress.
---
"If there are no dogs in Heaven, then when I die I want to go where they went."
― Will Rogers
Pretty girl. Looks like my first female shepherd, Sasha, who has passed. Color was very similar, she had a lot of cream color, like yours.
---
Mom to 8 year old female German shepherd dog Ginger and 8 week old male German shepherd dog named Loki.