Member
Join Date: Feb 2014
Location: Fontana/Ontario/Perris
Posts: 102
She is precious
---
Olivia von Jagenstadt "Nikki" 11/21/2009


Heidi Mouse 02/10/1995 - 02/21/2009
What a cute fluff ball she is. Cant wait to see more.
---
Dexter Bartolomeo -GSD (approx 3 1/2 years)
Fluffy Cornelius - Maltipoo rescue (approx 8yrs)
Squeezette Antoinette- Shih Tzu (17 yrs)
Ooooooooooh myyyyy goshhhhhh. I love her!!! If that's momma in the background, you're going to have a tall baby!!!
*-*Summer*-*
Member
Join Date: Feb 2014
Location: Fontana/Ontario/Perris
Posts: 102
Here's some updated pictures of our Daisy:
She's 9 weeks old here and her ears were starting to come up...she was so adorable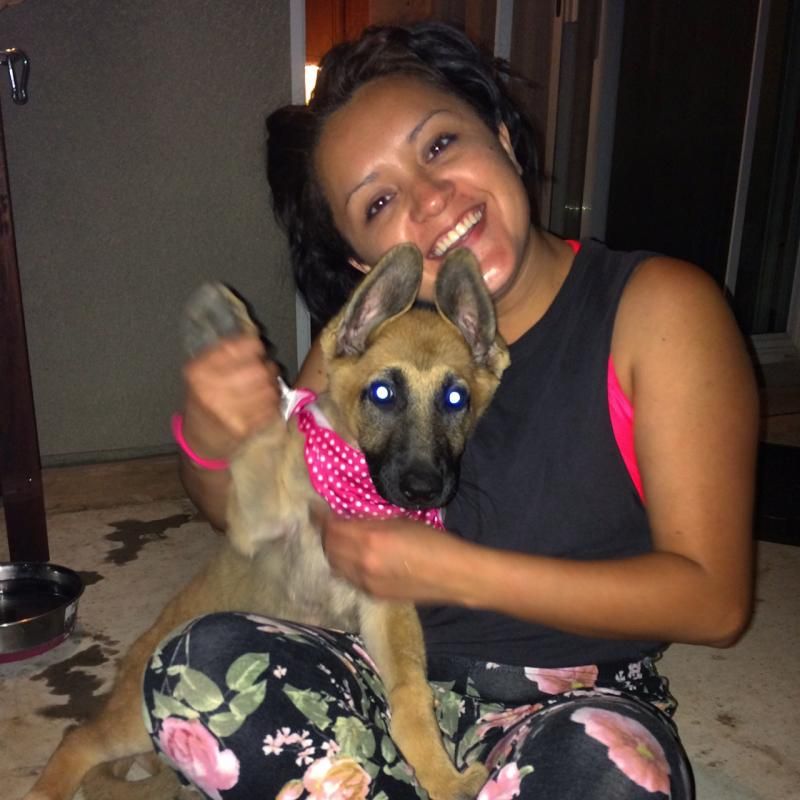 She's 11 weeks here and had finally eaten on her own and had a normal poop after being sick for a week. She was still so skinny in this picture and she would get tired after playing for just a few minutes. This was around midnight when we stayed up with her and were so happy that she was really doing better.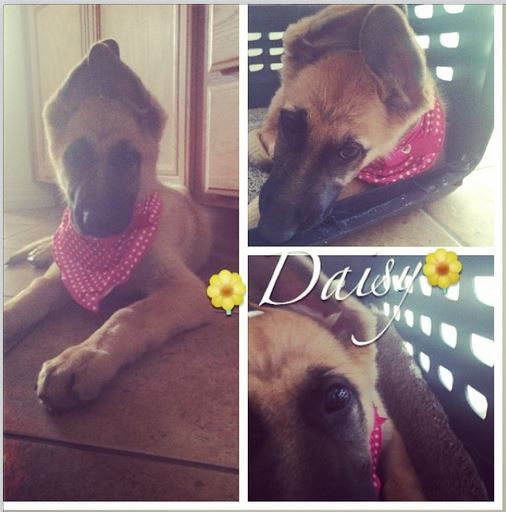 And this is from this morning. My wife woke up to play with her before I went to work and tried taking some pictures of her. She's definitely back to her old ways because she never lets us take a good picture of her. As soon as she sees the camera she starts walking towards it lol
What do you guys think of her? She's 12 weeks this Friday and I know any day now she's gonna start growing quickly and I'll not have a small fuzzy puppy anymore but a big fuzzy landshark lol