Hans. Just a profile shot
---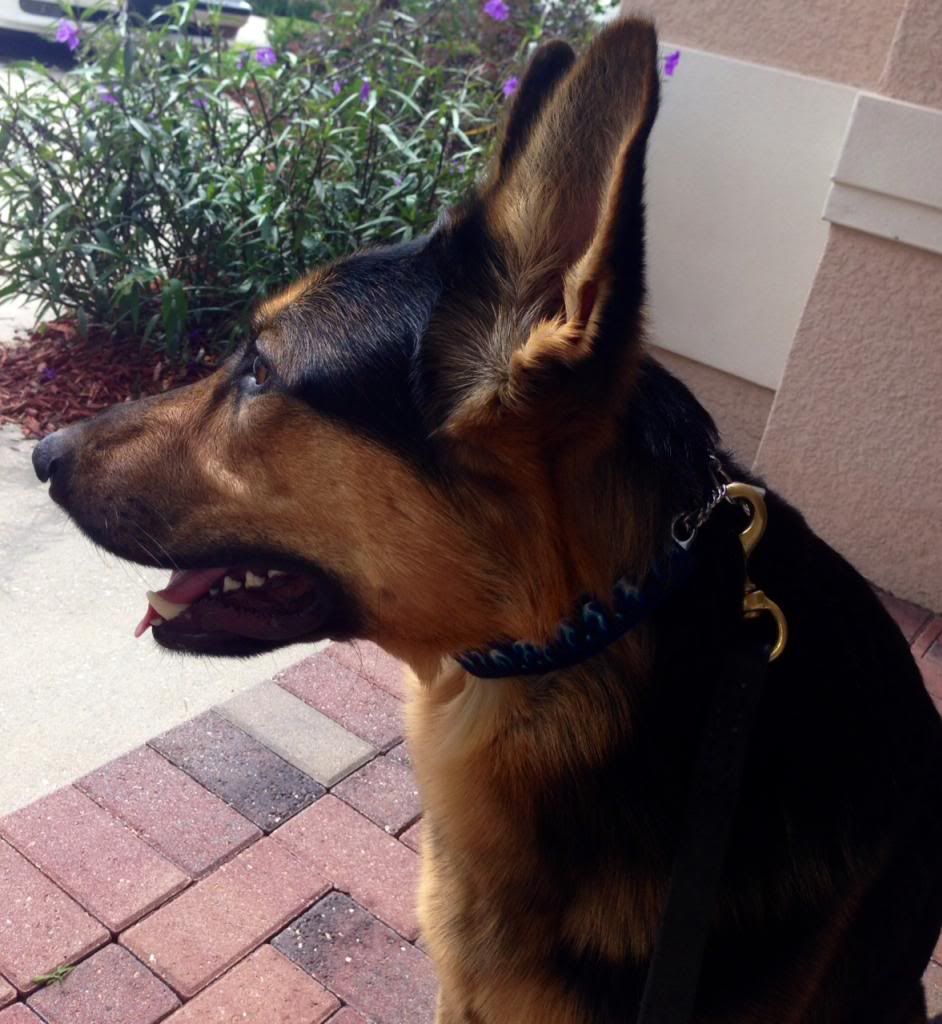 His coat is gorgeous- looks so soft. I want to pet him
Big handsome guy!
---
Enzo v TeMar CGC HIC HCT TC RATI GDT DHT PSA- PDC BH AD CDX RN FO HOT

Cassiopeia
Hans!!! He looks so mature. I agree his coat coloring looks amazing
---
Bear GSD 10/16/11
Elsa GSD 12/23/03 - 11/10/11
To view links or images in signatures your post count must be 10 or greater. You currently have 0 posts.

He's handsome, looks rather like my Otto from the side.
---
-Jenn

Venus of Crooked Creek 1/26/13
Otto von Hena-C 05/23/08
Morgan Donnermond 08/04/01 to 9/28/12 Long Live the Queen!

I have duct tape and I am not afraid to use it.
There's a prong hidden under that sheath on the collar !!!!! I am appalled !!!
Couldn't help myself.
Okay....great looking shepherd....Hans looks focused on something....content as well.
SuperG